Joined

Aug 28, 2012
Messages

6,085
Tractor

Case-IH, Massey Ferguson & Kubota
We don't have big square bales here either. Only the round ones. I've never even seen a big square one - except on the picture!

I'm not all that educated in hay. Around here, the hay that I see baled is simply field grass allowed to grow. It's nothing special in my mind. It could either be mowed like grass or allowed to grow and baled.

Is that typical or do some folks grow special grasses for "real" hay?

MoKelly
Sure, very typical. I just planted 42 acres of Rebel fescue grass. Some guys plant orchard grass, Timothy grass, or brome.
Some buyers like naturally occurring mixed grasses, especially for beef. I sell a lot to guys who raise beef in Lancaster County.
I also make close to 1000 4x5 round bales a year. Sometimes up to 1500. Just depends on what is preferred or what is pre-ordered each year.
1500 pound Square bales much faster to bale (continuous) and can be dumped anywhere. Round bales have a wrap cycle and have to be dumped on flat ground or they become 1000 pound lethal weapons once they get rolling.
Heres a field where you can see we made some 1st cutting round bales on the left and on 2nd cutting, we are square baling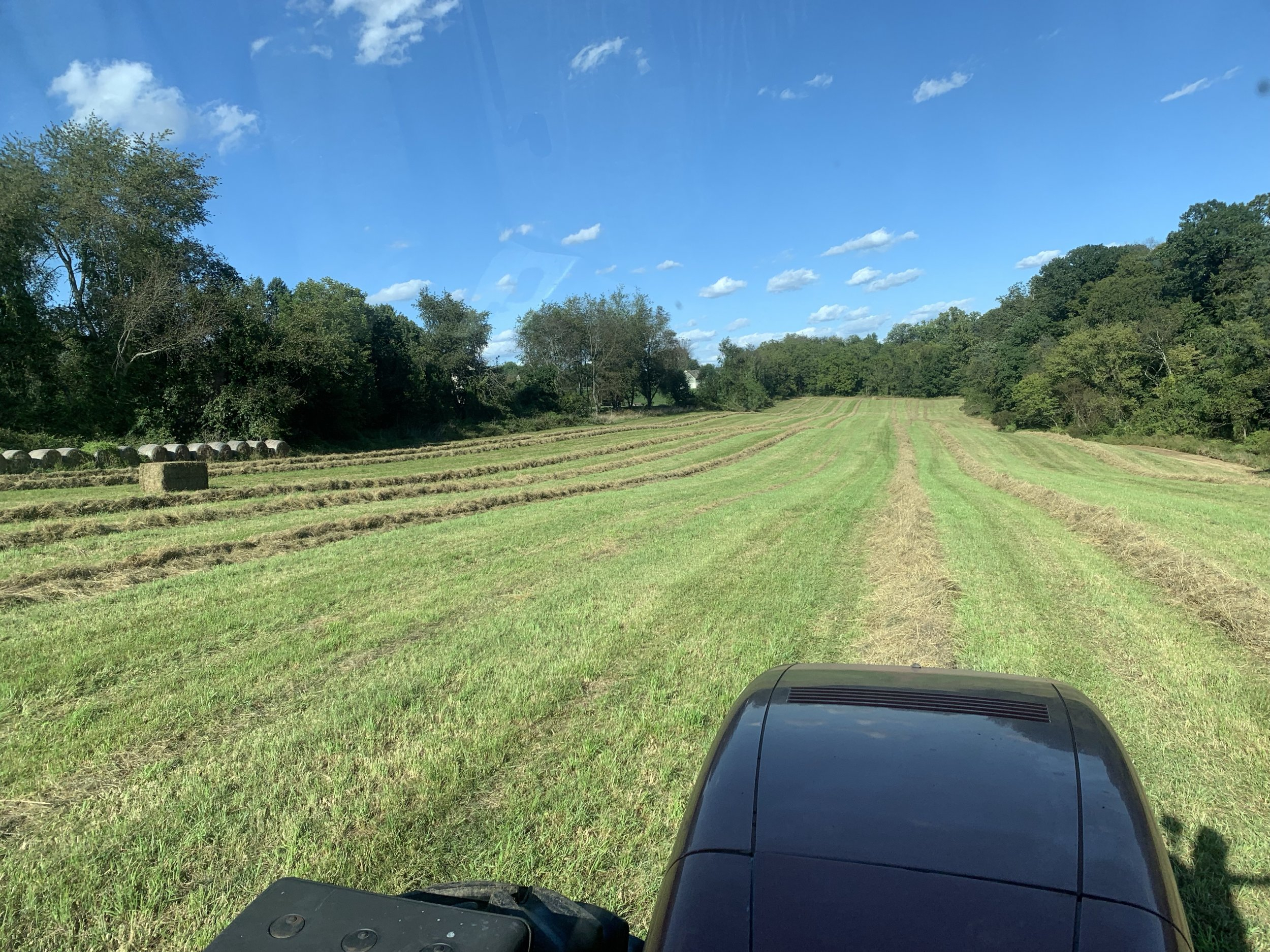 Last edited: