/ Belt driven tiller for riding lawn mower. Home made.
#1
Joined

Feb 4, 2021
Messages

90
Location
Tractor

Kubota B2150 HSD
Not sure if anyone is interested in this or not. But thought I would throw this out there.
I made this tiller in 2014. At the time I could not find anything like it. We had a decent size garden 40'x50'. It took a lot of time and effort to walk around behind a tiller, so I got creative.
It is driven off the engine pulley for the mower deck, and is raised/lowered using the handle by the seat. It tills the width of the tires + a hair.
Since this Pic I have updated it to the V.02 for the Husqvarna 48" mower we currently have. No Pics of that yet. But will be tilling again soon, so I can get some if desired.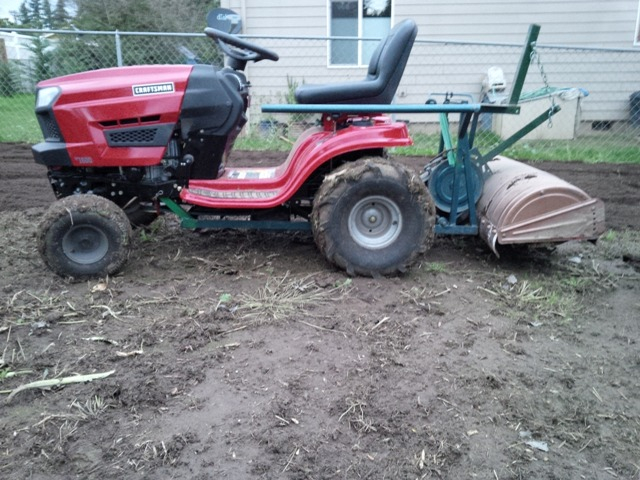 Let me know if you all would like more details about it.