/ Beware: kioti backhoe HORRIBLE departure angle ck2610 kb2475l
#1
Joined

Sep 15, 2021
Messages

214
Location
Tractor

kioti ck2610
had my kb2475l installed recently for the ck2610 i bought last year (backhoe took for ever to ship). I didn't make much of an issue with the geometry of the hoe as it's mounted on the tractor; driving my dad's small kubota CUT as a kid, he never took the backhoe off, and had no problem using the tractor to plat several hilly lots and general ~hobby farm stuff. That kubota also had two seats (front seat doesn't swivel; backhoe has it's own seat). the ck2610 manual states departure angle is 21degrees.
However, the kioti has an "exit angle" MUCH worse than i could possibly imagine
it's not usable day-to-day with it. I suppose it's not _that_ hard to install/remove; but I certainly hadn't planned on needing to do this every time. The kingpin of the backhoe is 4.5 FEET aft of the axle, and has slightly under 10" ground clearance. That's [pulls out calc] a
TEN DEGREE
exit angle. Worse than a sports car.
I own[ed] and 18' C&B flatbed with 5' ramps. even with SIX inches of blocks, I still scrape pavement with the kingpin; in dirt i have to did a food deep trench to load. I am trading that in for a 20', with custom 7 foot ramps, I hope to _barely_ be able to load/unload on pavement without jumping through hoops. How they designed it like this absolutely escapes me
Just be forewarned you will be removing it a lot if you do general work with the loader.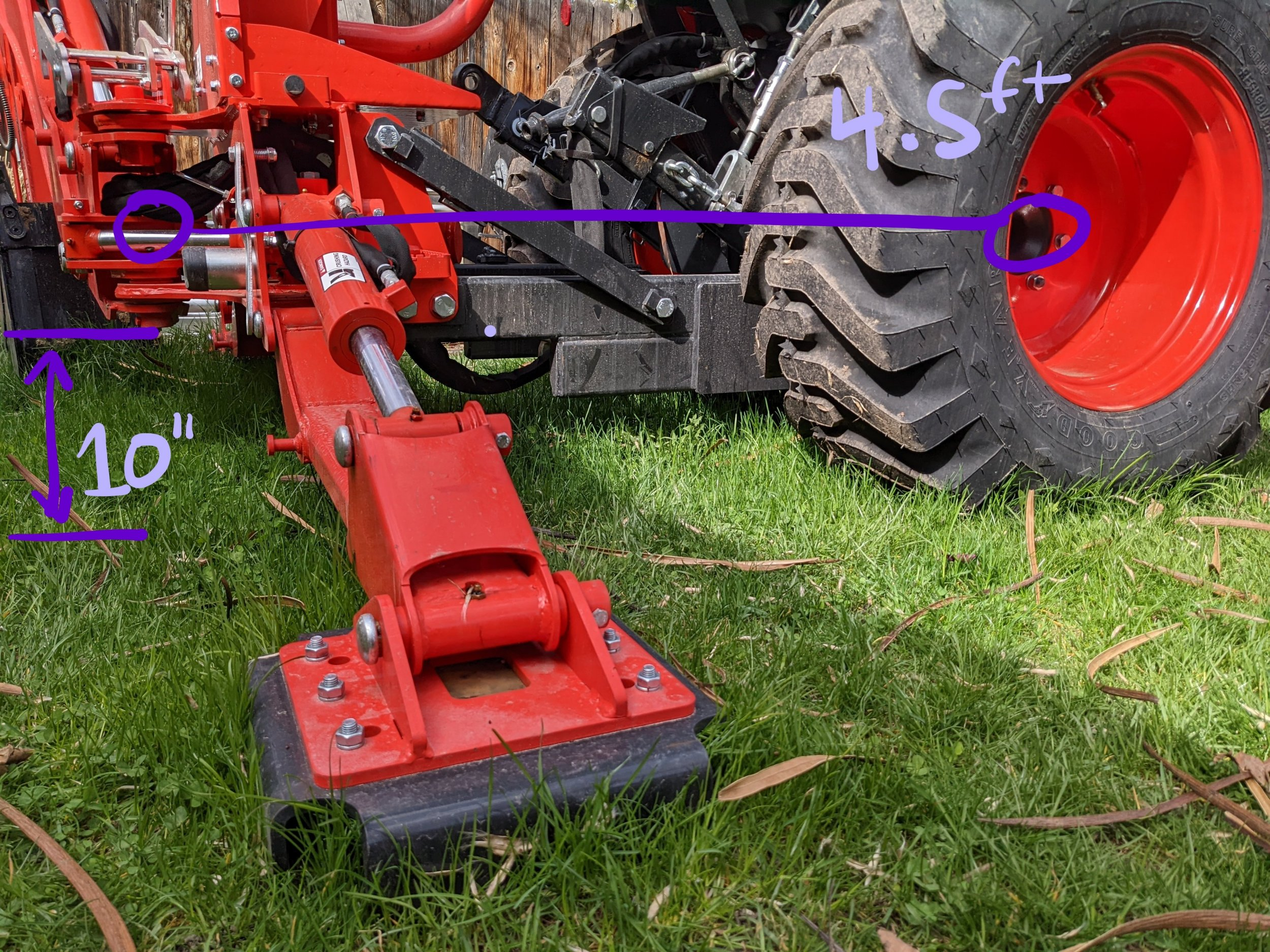 Last edited: