/ bleeding long hydraulic lines
#1
I want to get a set of lines made up for my JD 4410 so I can run power from the rear remotes to up front to power the snow blade angle cylinders.
First problem seems to be that the hoses on the blade have some odd size connector. Went to my local hydraulic shop and he couldn't match them up. The fittings on the rear remotes no problem but the hose ends on the balde are what he could not match. hose size is 3/8. markings on the fittings are hard to make out.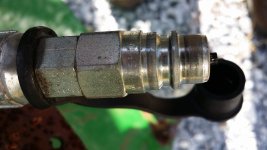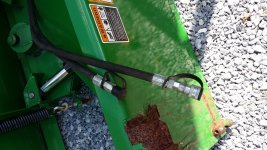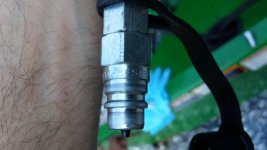 The second thing is when I do get these hoses made up they will be about 17 feet long each. Do I need to be concerned about the air in these lines causing problems or sill it get pushed out without a problem. If not what is the beast way to bleed the lines. Can they be pre-filled with fluid at the shop or is that not worth the trouble. if I put them on the tractor dry(empty) then should I keep the blade cylinders as low as possible so air will flow easier back on the return line as I work the blade left/right to pump the air out or is there another way.