Joined

Oct 30, 2012
Messages

5,156
Location
Tractor

JD 5075E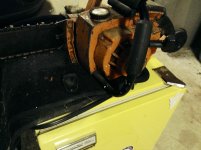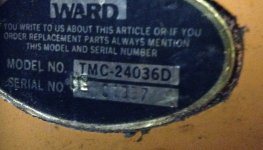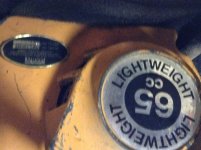 I know this is a long shot, but does anybody know where to get a manual for a Montgomery Ward 65cc (TMC-24036D) chainsaw (Remington SL-11).
I'm not sure if Monkey Ward sold them under a different name, but I believe the saw was made by Remington and sold by them as a model Remington SL-11. This is my new restoration project saw for it to join the other top handle M. Wards saw which is really a McCulloch 100 Eager Beaver saw.
I've been able to track down some info on it, I know it uses a Champion CJ6 sparkplug, which is hard to find in stores.
Anybody have experience with this saw?