Joined

Oct 25, 2010
Messages

233
Location
Tractor

2005 Gravely 148Z 48" ZTR
My wife and I had a circle driveway designed in the initial plans when we built in 2019, but when we roughed our road in, we left it out because we wanted to figure out where it should go after landscaping and the yard was done. Two years later and we're trying to decide how we want to do this. Right now, this is our approach to the house: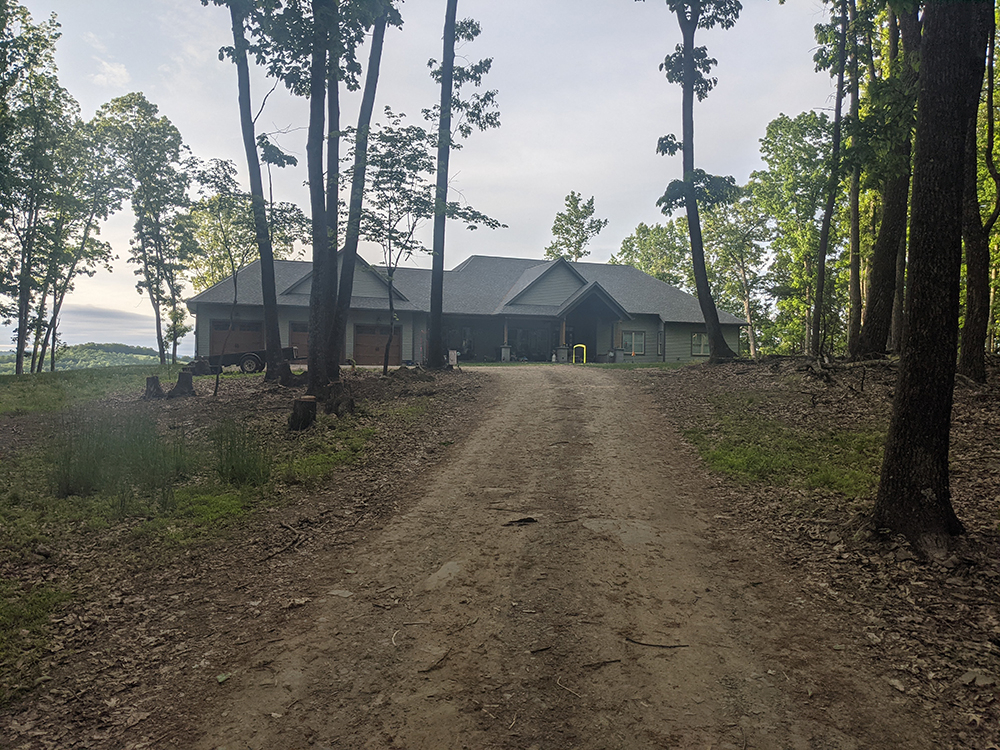 You can see we started clearing for the left side of the circle this winter (the stumps). The right side would start where the chestnut oak is leaning on the right. We would have to sacrifice some of the front yard (see below):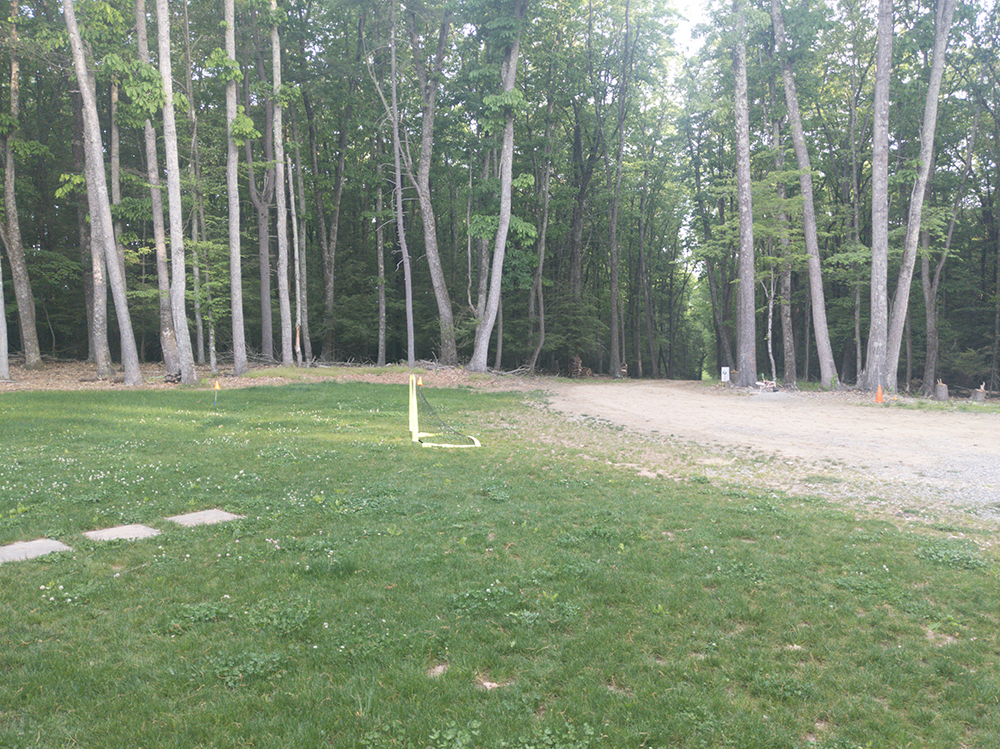 The two small cones on the left side marks the inner/outer lane as it was curve and pass by the end of the slate sidewalk before passing into the existing parking area, and then back down into the woods and reconnecting with the driveway (you can see the stumps on the right side that would be the inner edge of the lane as it returns back to the driveway.
We've driven this with my truck, here car, etc., several times to get a sense for how much space we would need along with hauling a trailer. It's going to entail a pretty large radius, and it would ultimately end up being more of a teardrop shape than a true circle.
We planned to do this because we like the looks, and it provides a place for guest parking that doesn't block our garage. It also provides for easier trailer maneuvering as well as delivery drivers to come up and turn around (the trucks from the local lumber yard have to back down 900ft when they deliver material.
Obviously this is going to cost a significant more amount of money vs. keeping it as is, so we're weighing the options. So, if there's something I'm overlooking or should consider first, let me know. Would love to hear from those who have done something similar (or had considered doing something similar).
Thanks!