/ failed locking pin on locking chain grab hook - am i doing it wrong?
#1
Joined

Sep 15, 2021
Messages

214
Location
Tractor

kioti ck2610
pretty new to chaining anything. For my grade70 chains i dedicated to my tractor's trailer, i bought 'locking' style clevis grab hooks
because it makes setup a tiny bit easier (no dropped hooks before i get it snug), plus
theoretically in a "bad event" where there was a some momentary slack (broken chain on a different corner, collision, etc) the locking pin might keep the hook engaged until the (shifting - again, SHTF situation) load finds a new position. Theoretical, border case; but I drive an undivided winding two lane highway that has zero barriers, a 15' embankment to a river, and a bunch of idiot drivers - so I'll take anything i can get
Anyway, two of my four hooks, after just one use, clearly have had some load put on the pin (and the pin can obviously take *
zero
* load -
one locking pin cannot be operated at all
, even with pliers, and the other one is very tight now but still hand-operable.
Here's a picture of how I have them bound: This one is undamaged, has ~1/16" gap to the pin in this setup. Of course i didn't know the pins were damaged before i loosened the load the first time, so I don't have any pictures of the 'bad' engagement - but I was pretty careful and it was set up exactly the same way.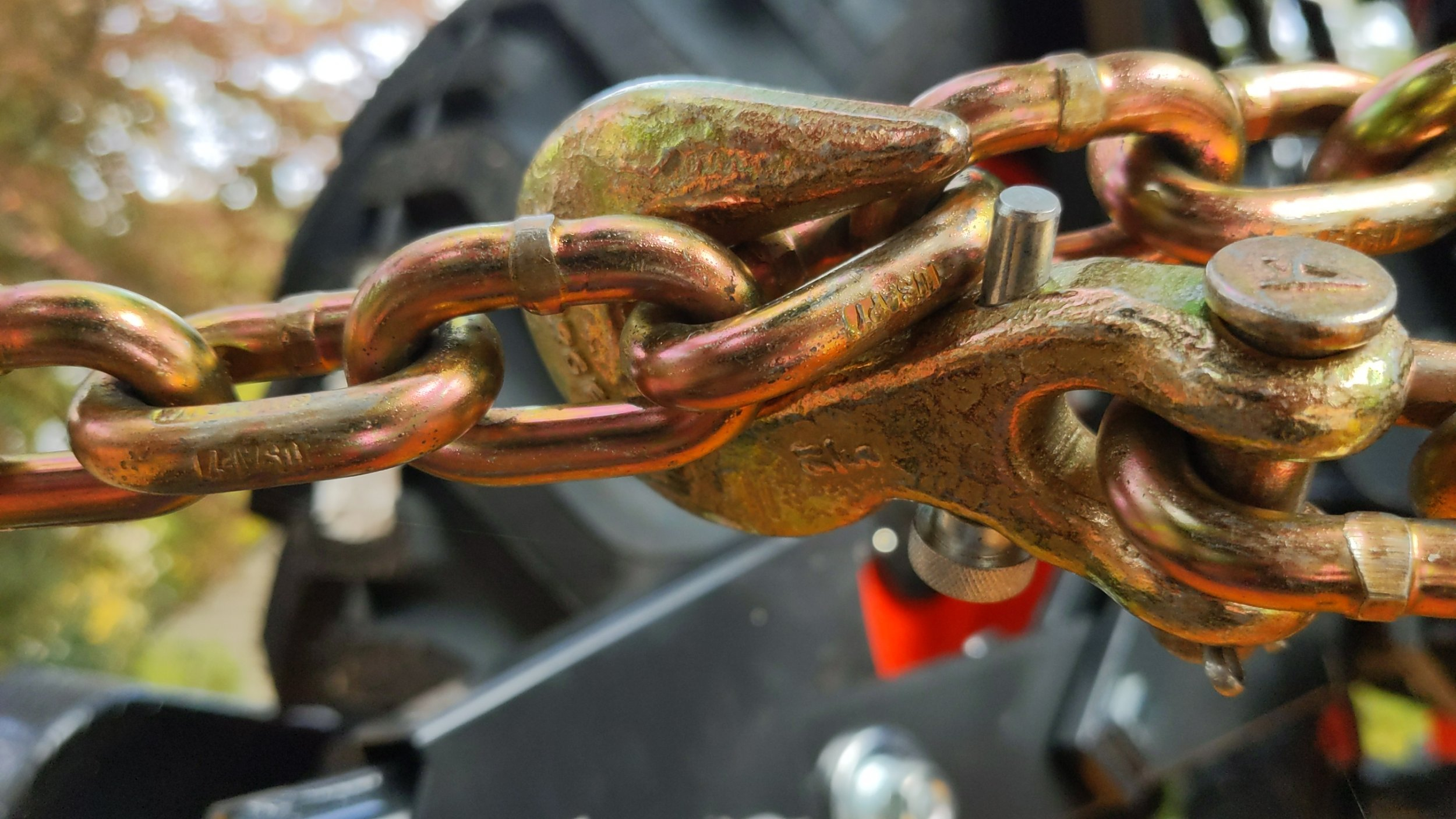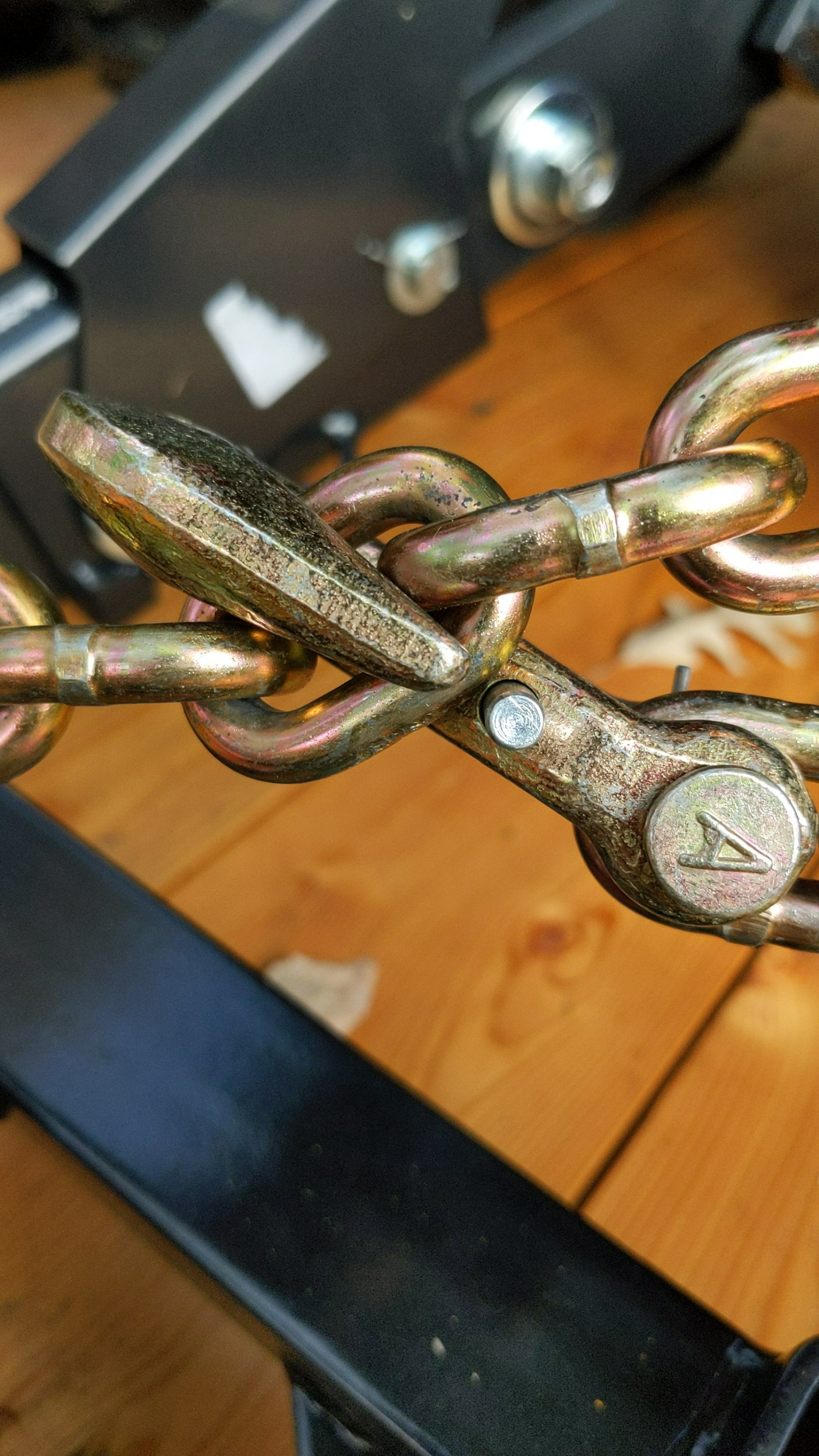 Here's the hook that is still 'barely operable' (I've left the pin open where it stays by friction now)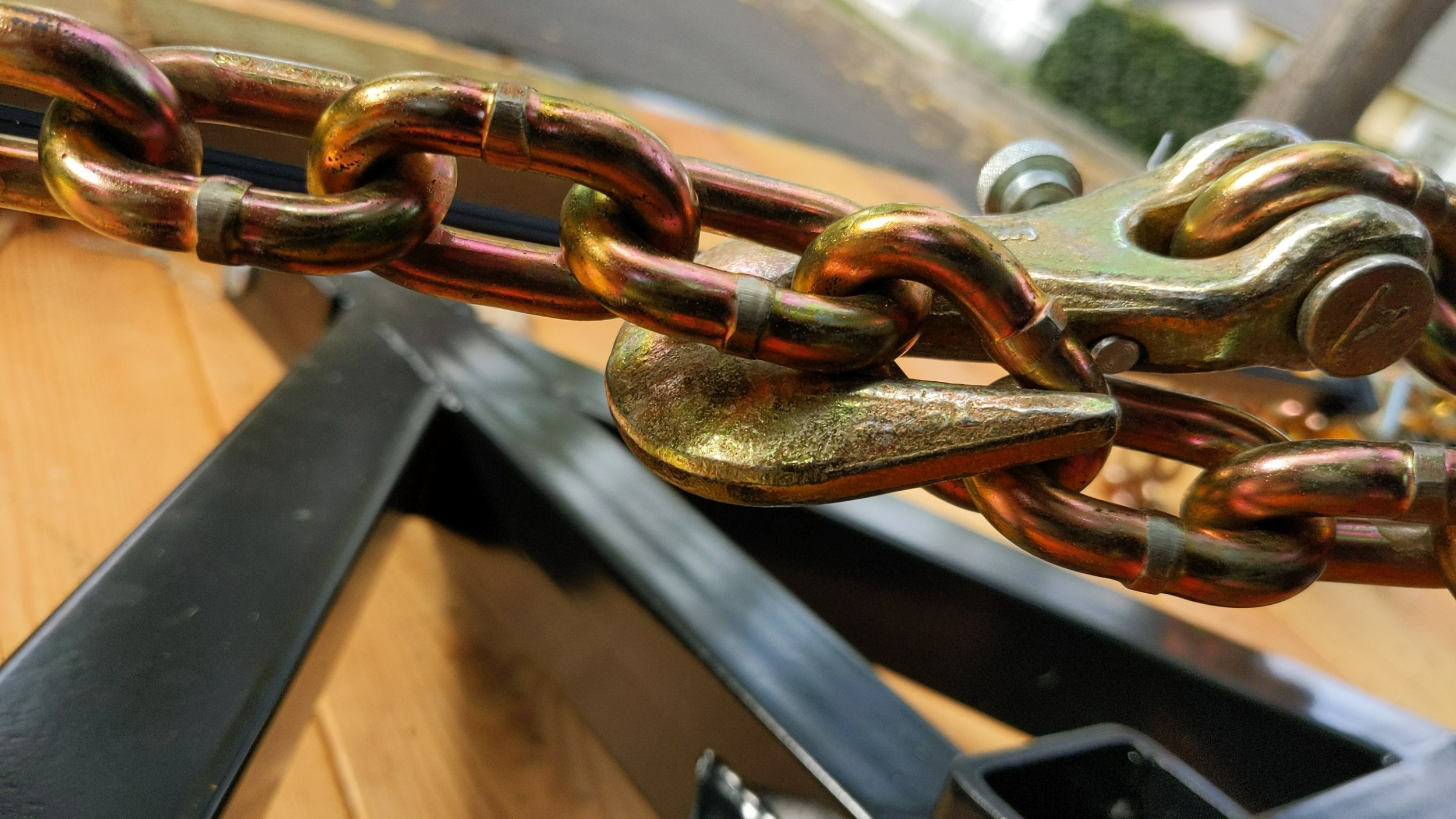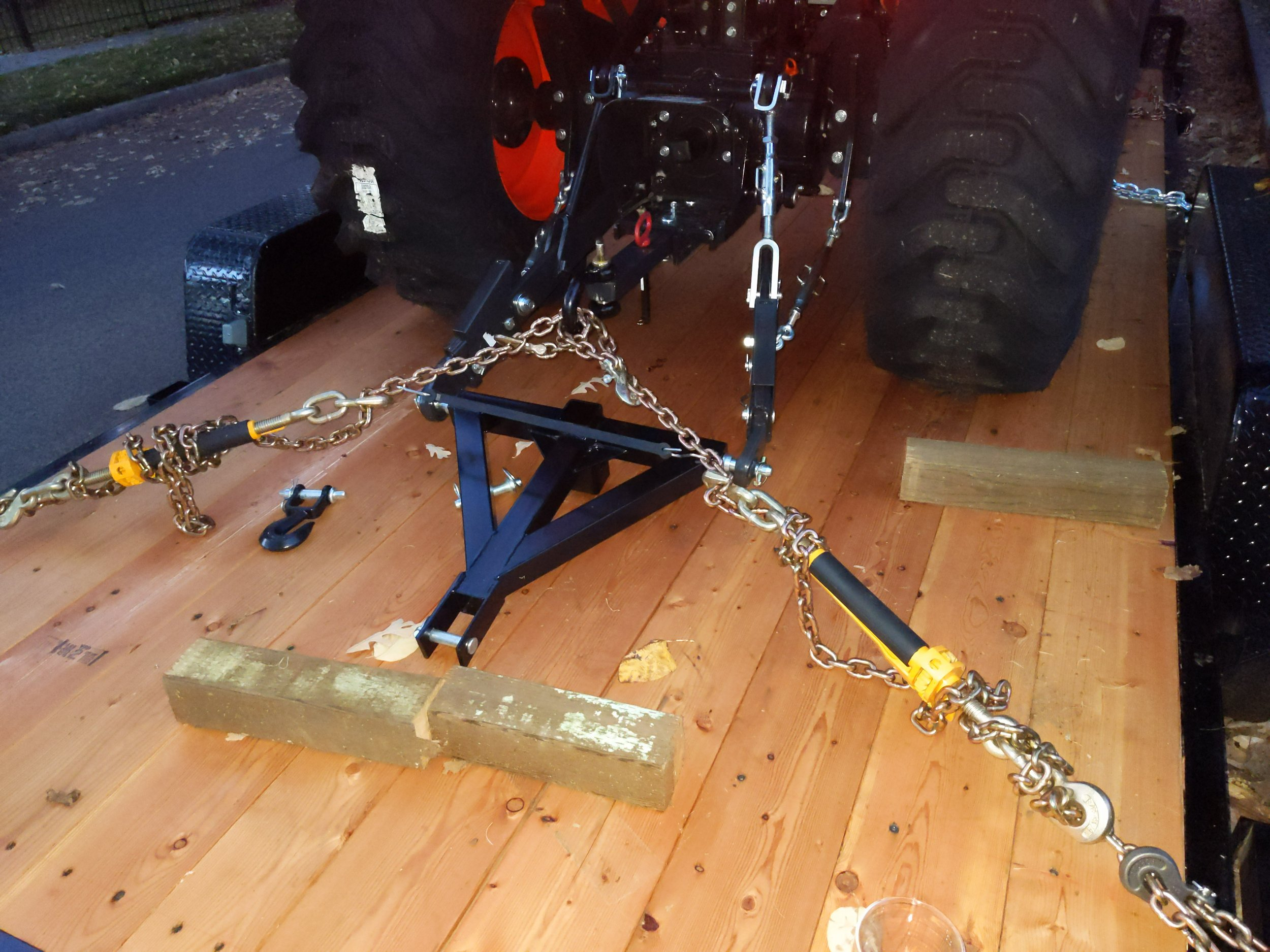 Can you think of anything i could be doing wrong here? About the *only* variable i can think of is 'loop length' before i grab the hook to its chain; mine are short, maybe 6" here. Thanks!!
Last edited: