/ Fixing the Harbor Freight Quick Hitch top hook (like everyone else)
#1
Joined

Jun 3, 2017
Messages

2
Location
Tractor

Massey Ferguson GC1705
Well the general consensus on this site was that the HF QH was "good enough" if you're willing to modify things...so I went ahead and bought it on the Memorial Day sale. Of course my rear scraper blade hit the bolts for the top hook, so it was off to the shop. Hopefully this will help someone make this fix in the future.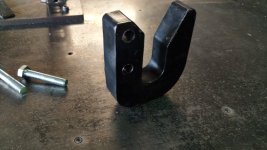 I didn't have any 1-1/8" stock lying around, but I did have some 3/8" and 3/8" x 3 = 1-1/8", so I cut 3 pieces of 3/8" x 1-1/2" bar stock to about 3-1/2" long.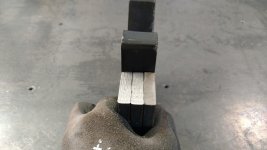 Spent a little time on the grinder and beveled all the edges to get some nice penetration.
Clamped everything together and tacked it all up.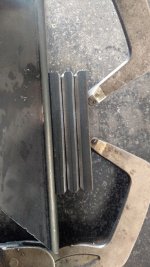 Drilled the first hole, then bolted the spacer to the hook so that I could match up the hole spacing, then drilled the second hole.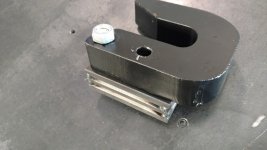 Welded up one side and then ground it smooth so I could weld that side to the hook. My welder is in the shop so I had to borrow my buddy's Hobart. It did pretty good, although I had the wire speed a little too high and got some tall welds.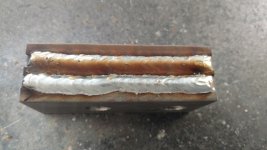 Clamped the spacer to the hook and then started filling in all the grooves. I didn't realize it, but my spacer moved when I was clamping and i got the holes on the spacer about 1/16" off from the originals on the hook.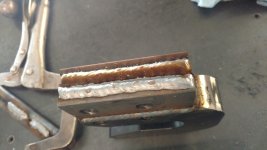 I decided not to grid the welds flush because it's going on the back of a tractor to do work, not to look pretty. Just a little wire wheel action and she's all done!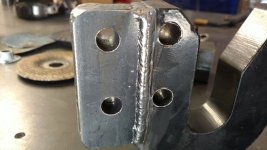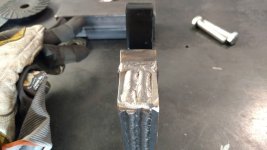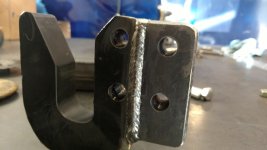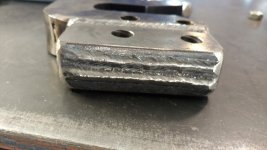 Have a beer.