/ Free: Owner's Manual for 35 and Shop Manual for 35, 40, 50 and more
#1

Joined

Mar 14, 2022
Messages

16
Location
Tractor

B7100HST
Hello all. I hope this is in the right forum.
I have two Massey Ferguson manuals that I am parting with. See photos. These are not reprints; they are the originals and are not in the best physical condition; the owner's manual cover has separated from the book. The shop manual is scuffed with writing on the outside. Pages are a little dog-eared; however, the information inside is clear. I am not looking for fleabay price--I'm looking for the best resonable offer for both that includes shipping. Please send email to
hrd998cc@yahoo.com
with "Manuals" in the title or reply here.
Thank you.
Russ W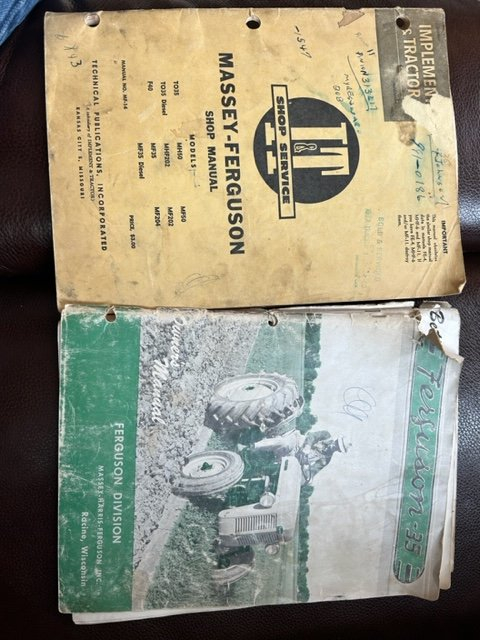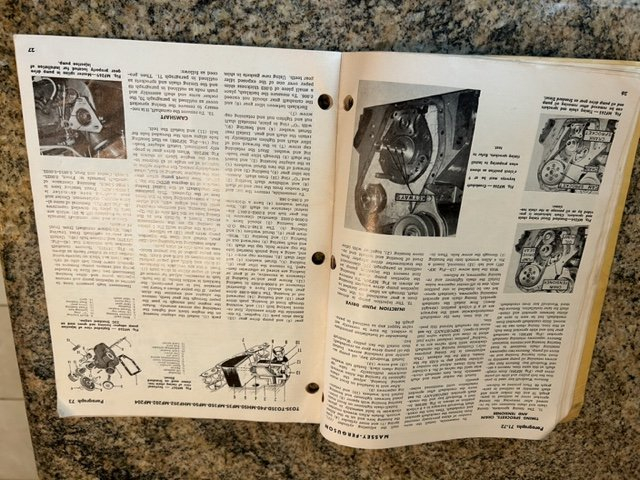 Thank you.