My irrigation system is still operational - I just don't have a use for it anymore. I have 2" plastic pipe coming up from the two Hp pump down at the lake. This 2" main line crosses all the lawns around the house. There are several 1 1/4" spur lines off the main line. I would lay out all the sprinklers - usually 10 to 12 Rainbirds - then turn on the pump.
It didn't take long to realize that the Rainbird worked well but was woefully inefficient. The water droplets almost dried out in our hot summer weather before hitting the ground.
I bought ten - 50 foot lengths of ultra cheap garden hose. Turned them all into drip irrigation. Cut shallow slits from the faucets out to the fruit trees. Poked the garden hoses into the slits. Made a noticeable difference. Didn't need to water every day.
This is my water supply. Ten acres in total. Five acres - 80 feet deep. Five acres of cattails on the far end - 15 up to 3 feet deep. View off my front porch. Massive springs on the near end - outflow into the big lake down at the far end beyond the cattails. Big lake is out of sight to the left beyond the cattails on the far end.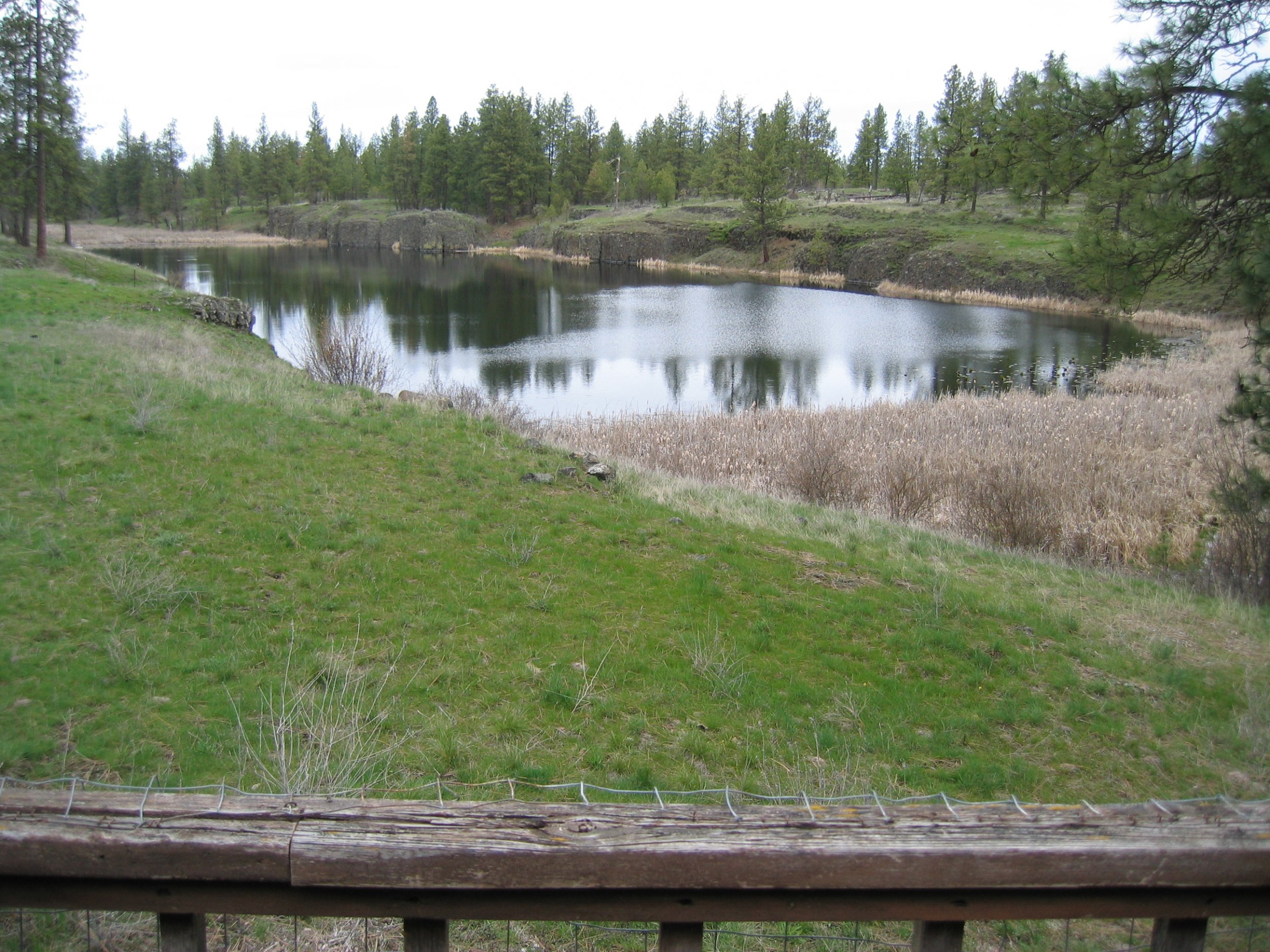 Last edited: