Joined

May 12, 2004
Messages

9,557
Location
Tractor

Kubota B2910, Cub Cadet Pro Z 154S, Simplicity 18 CFC, Cub Cadet 782
43F with alternating sun and clouds @ 13:00, Woman said that we were having that snow mixed with rain a little bit ago.
Currently under a Freeze Warning for tonight, calling for a low of 31F.
Dogwoods and Hawthorns have joined the Redbud and Magnolia in the Spring Bloom Parade.
Made good progress up in the shop yesterday.
Got all of the metal pieces/parts I had soaking in the vinegar bath scrubbed off and rinsed: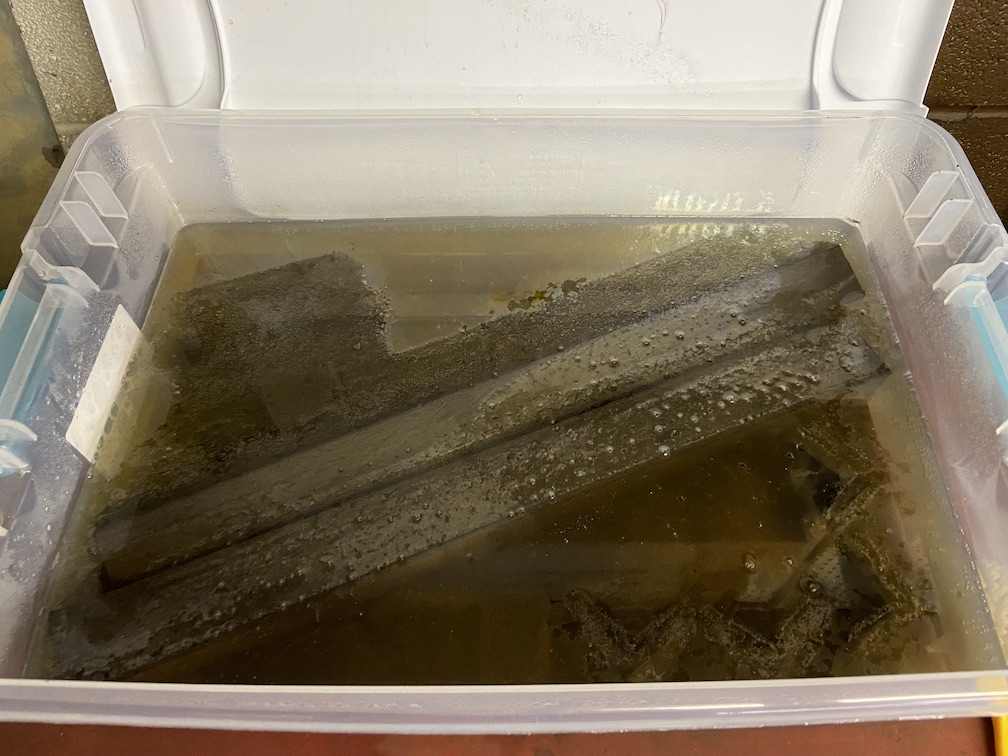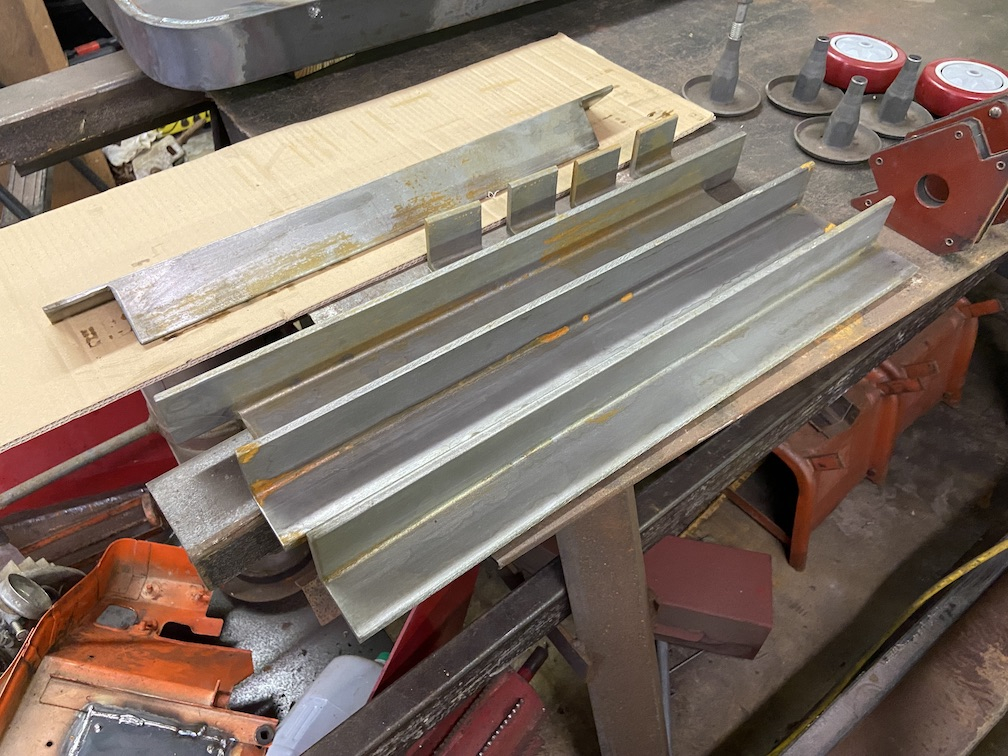 Used a small fine-bristle stainless steel brush by hand while they were still wet.
After that I stuck them in the vise and hit them with a wire cup brush I had in the old slide-switch Harbor Freight angle grinder that I was running at half speed (so it wouldn't throw wires):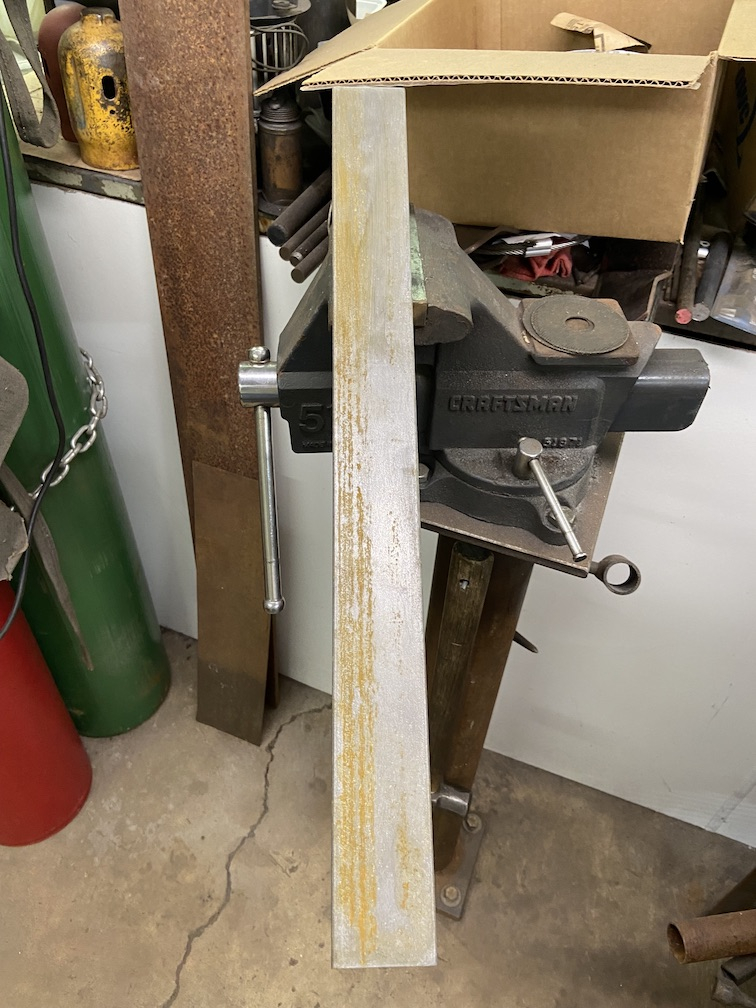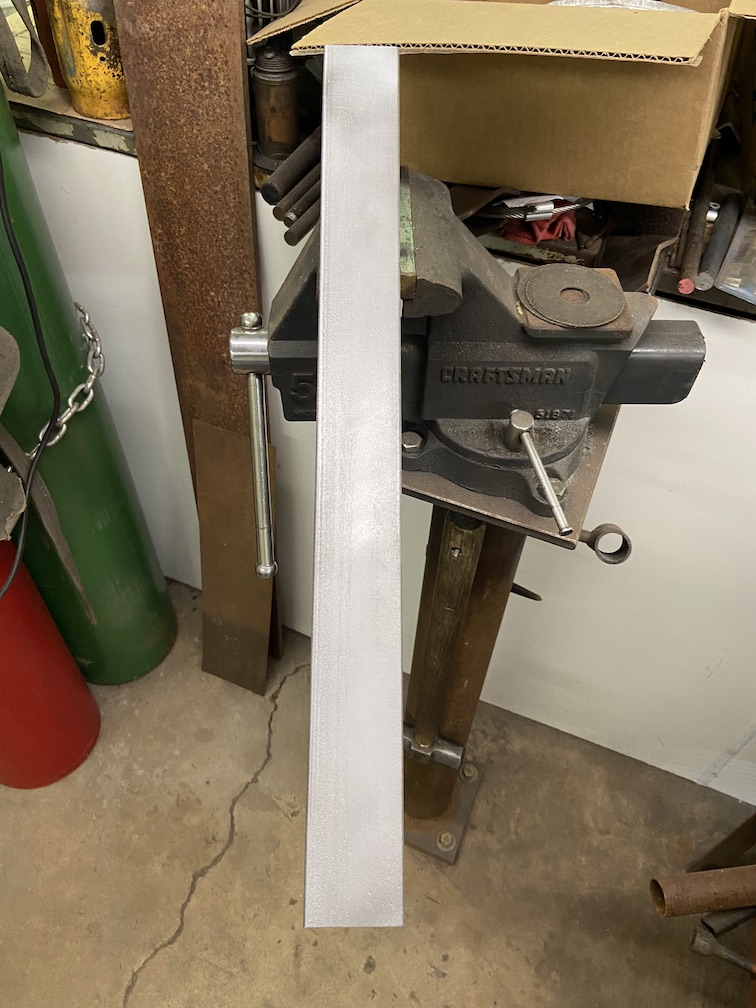 Managed to crater the gearbox on it (orange one in pic below) while I was doing that, think it was over 20 years old ... so I can't complain too much: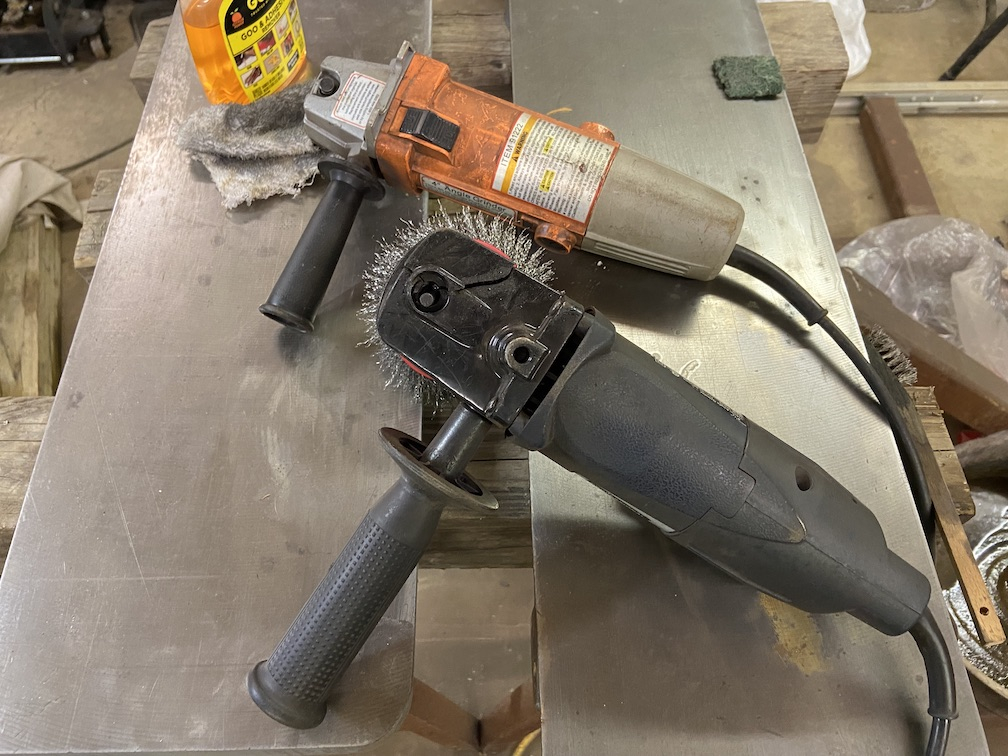 I'm less happy about the dark blue one ... think it's the 2nd one of those and is considerably newer ... but it's about to launch as well: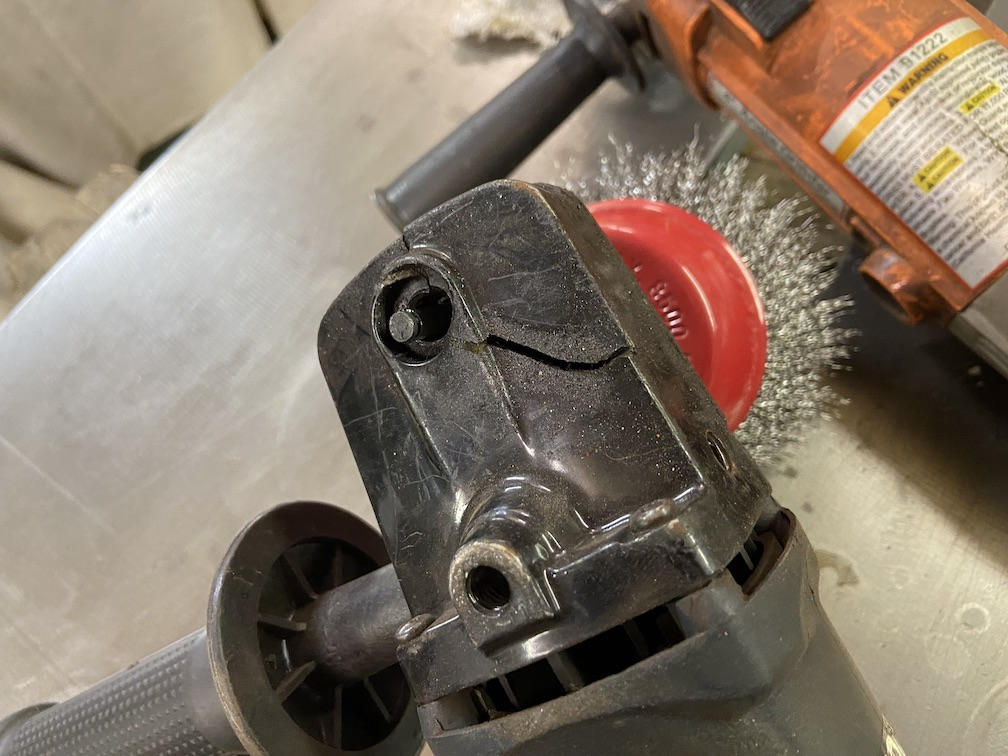 ​
Meanwhile, the old Milwaukee just keeps on ticking ... albeit somewhat noisily (knock on wood ...
)
All in all, the clean up turned out fairly well: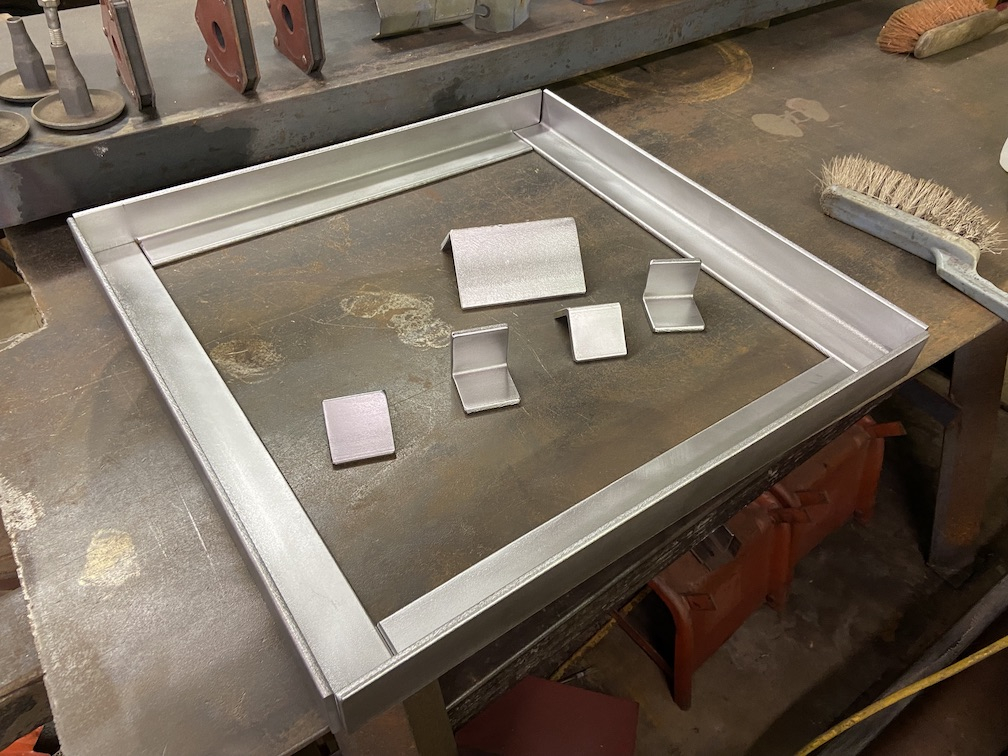 Last thing I did before knocking off just before 01:00 for the night was to cut a piece of steel to resolve the "no full swivel" issue on the caster and stick in the tub for descaling. Will clean that one up today.
UPS delivered the shoulder bolts and self-locking nuts from McMaster for the wheels a little bit ago so I'll start working on getting all the holes drilled (10 of them I think), do a minor bit of additional trimming, and probably lay out the parts and start tacking things up later today.
Woman headed off for an appointment @ the Eye Doctor's here in a little bit ... so I'll be able to sneak up without any complaints from The Shop Widow ...
Hope everyone is having a great Monday ...