Joined

Mar 27, 2020
Messages

2,294
Location
Tractor

Kubota L6060
Good Morning
56 and might reach 80 today under a sunny sky.
Yesterday was relatively productive, started by having breakfast with the professor, then fixing his pressure washer. Pretty easy repair, it had apparently rolled over and soaked the pleated paper air filter in oil. Washing it in gas and blowing it out solved the problem, it was as good as new. Next was finishing trimming the fence posts and identifying the next section of fabric to be replaced.
Took the string trimmer for a walk, cleared out around the outdoor units for the heat pumps in the shop, replaced the cap on the supply well, put some stuff away, still looking for a tool bag that I left somewhere, but keep finding other treasure along the way.
Got the pressure washer out to do the pool deck, but didn't have to run it, son took over and did a great job. Pool was just uncovered, and is clearing up nicely. Way to cold for me though.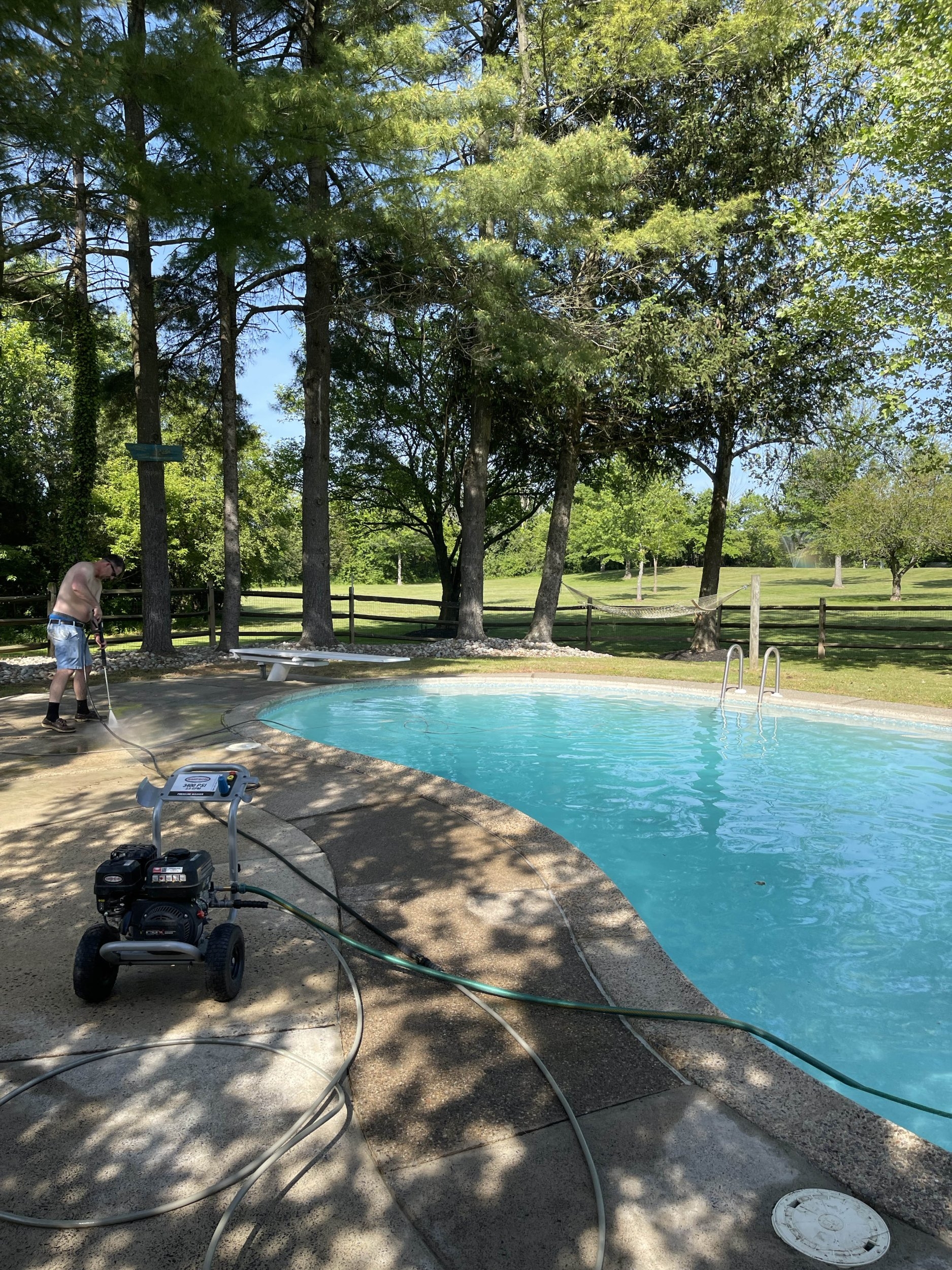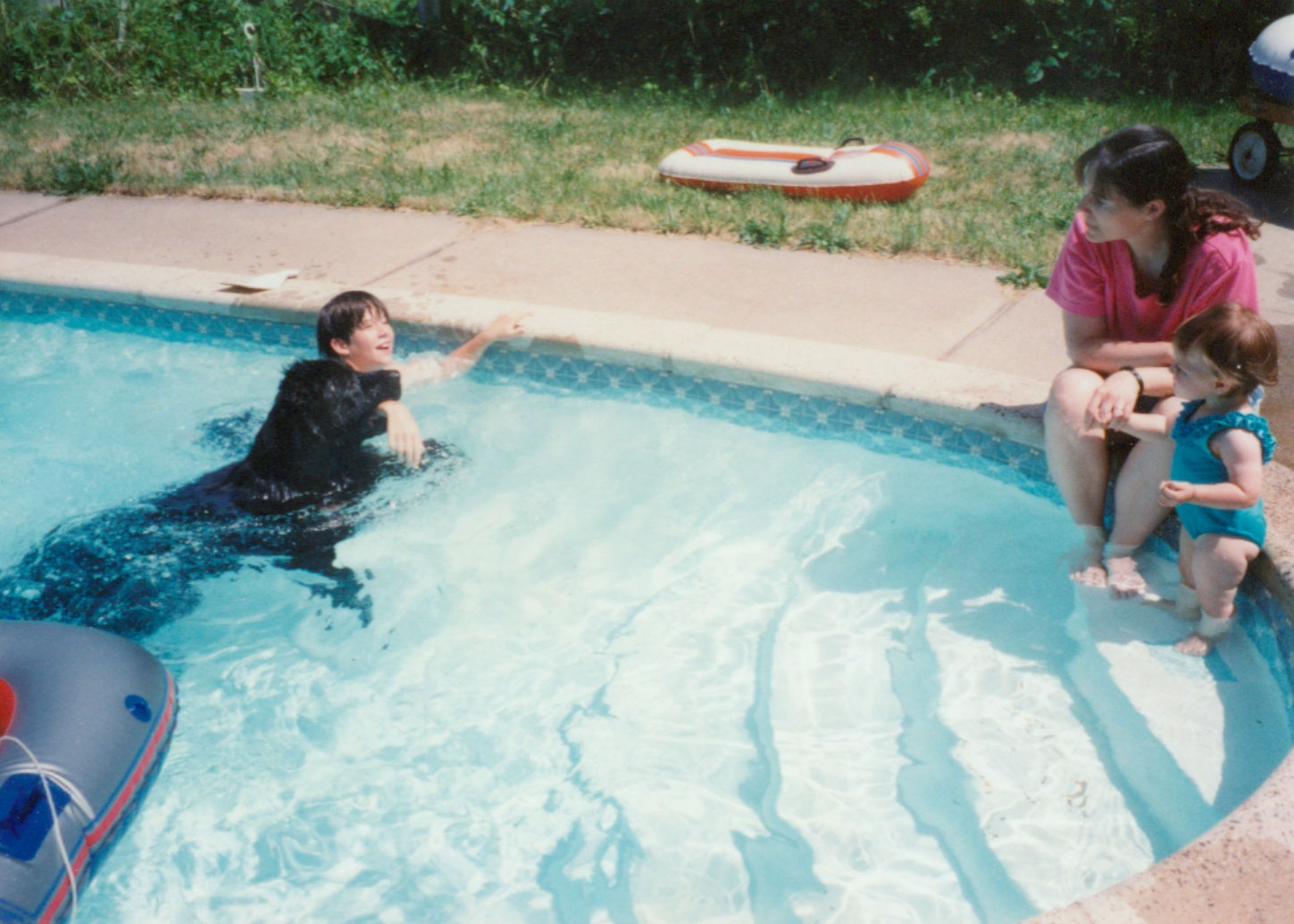 That pool is over 50 years old and in perfect condition, the filter and pump has been changed, but not a single crack in the concrete. That's the same son being "saved" by the dog that is running the pressure washer in the same pool almost 4 decades earlier. Newfies are great swimmers, and have an instinct to save people, so they are no fun to swim with……..
Wife was complaining that she was short of breath, so I consulted with our daughter the ER nurse (standing on the pool steps in the picture) and she took her to the hospital, where she checked out fine and they sent her home. (She didn't want to bother her doctor on a holiday weekend).
Grilled burgers for the wife and I, Spent some time with Zoe, continuing her training, and did a little RC flying before calling it a day.