/ Got the Aluma rear jack stand repaired
#1

Joined

Oct 14, 2010
Messages

899
Location
Tractor

John Deere 3038E & 1025R FILB
A while back I knocked off one of the rear jack stands on our Aluma 18' car hauler. I didn't pin it up & it caught when that side dropped off the pavement turning onto our developement road. I've finally gotten around to getting it fixed (I've been using car jack stands a for about a year). I don't have aluminum welding capability so it had to wait til I got around to having someone else fix it.
This is what the undamaged left side looks like: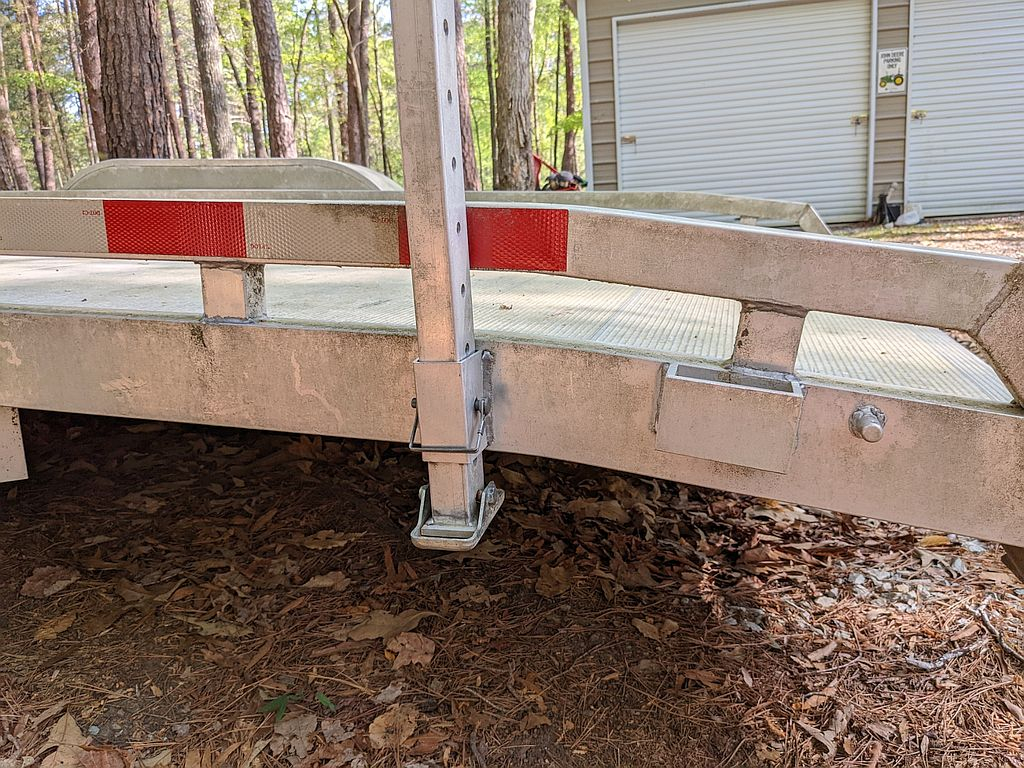 This is what the right side looked like after the incident: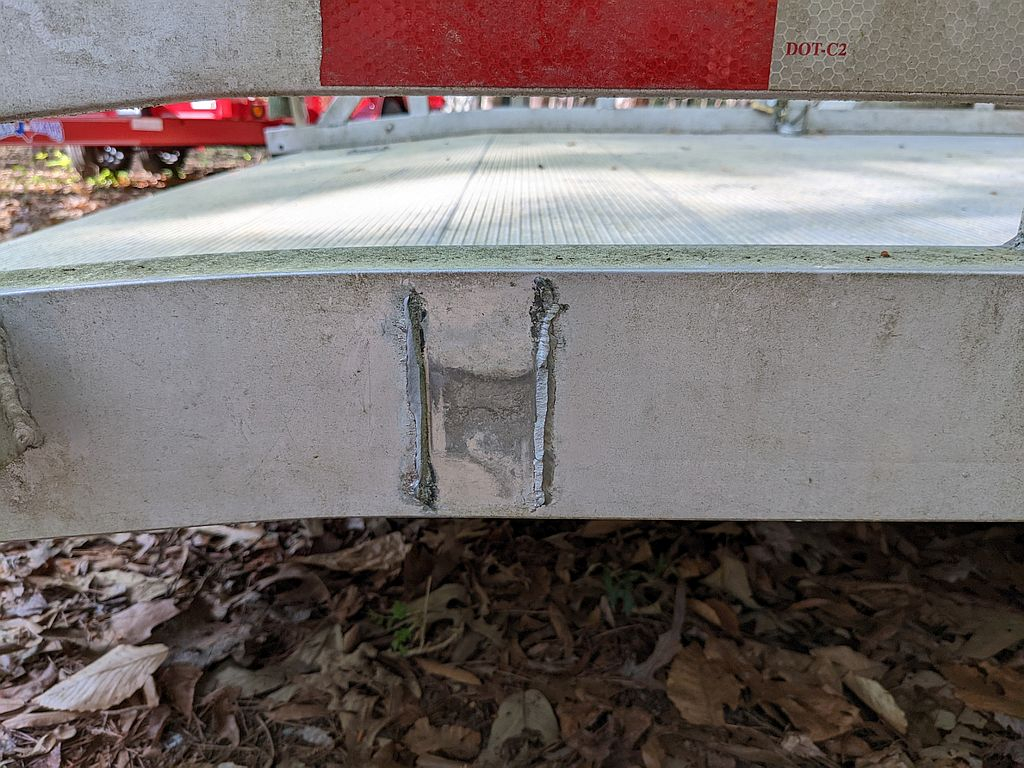 In addition to getting knocked off, the jack got distorted. Both the leg & the "cup" that had been welded to the side got distorted to where the leg would bind when moved in the cup.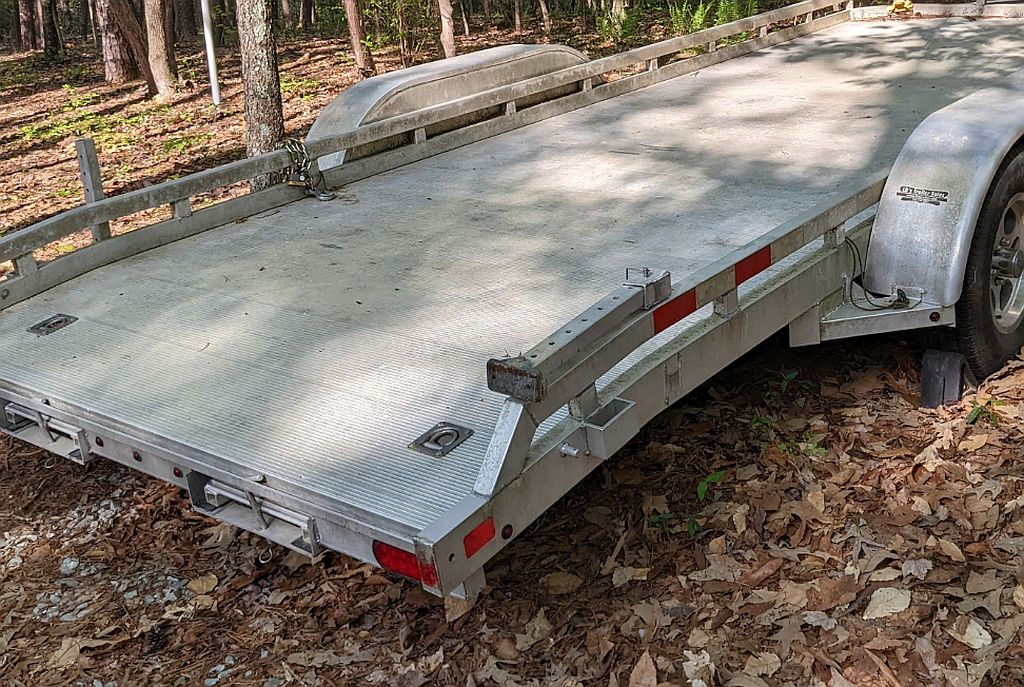 The local welding shop was kind enough to do a "while you wait" repair so I wouldn't have to leave it overnight. They straightened the leg in their press, but the cup was too distorted to easily straighten so they quick fabbed a replacement. The replacement cup was welded on with the leg inside so I wouldn't have to jack up the trailer to reinstall it. All in all it took less than an hour. The repaired leg moves up & down easily, without binding.
The fix: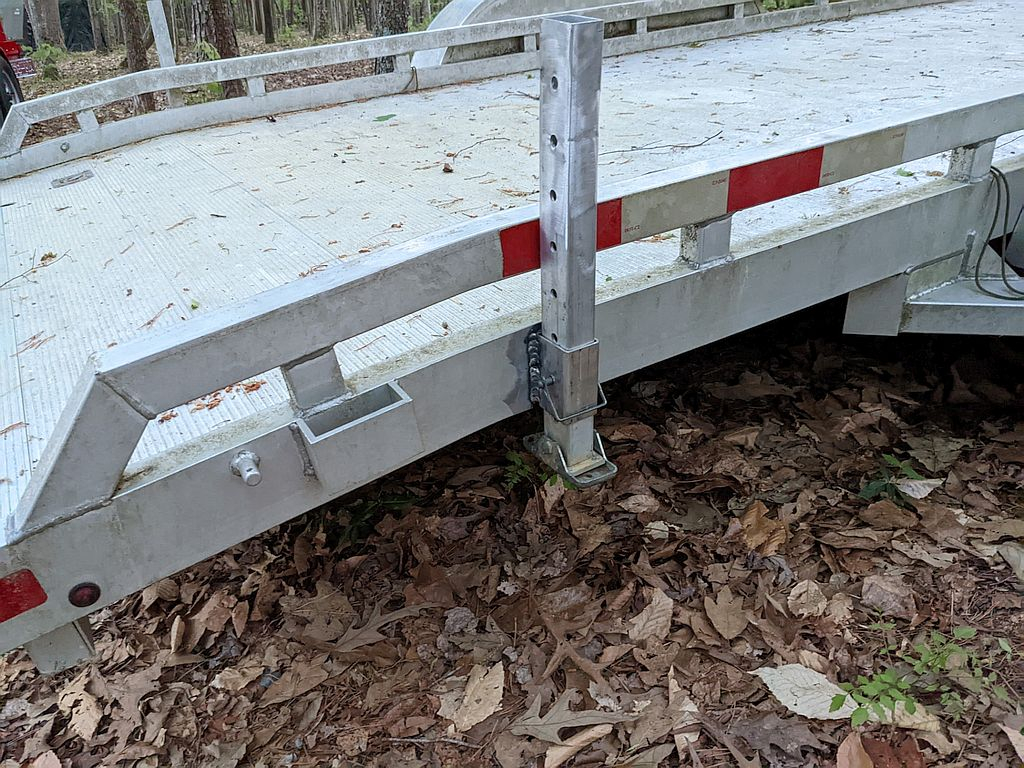 Undamaged jack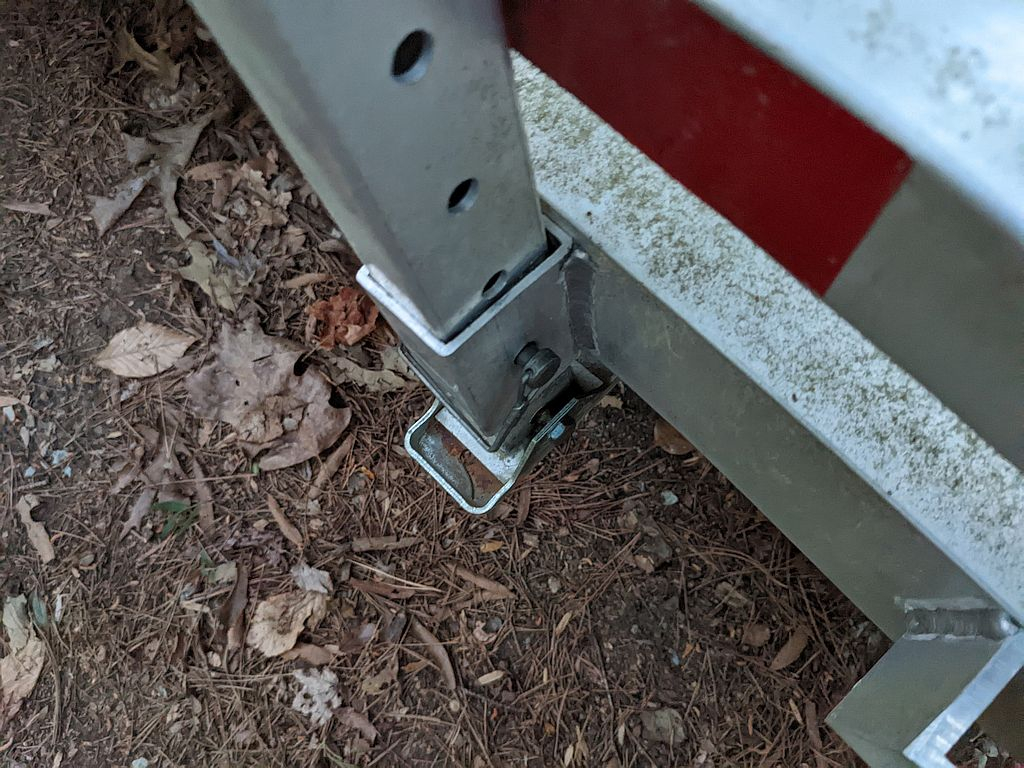 Repaired jack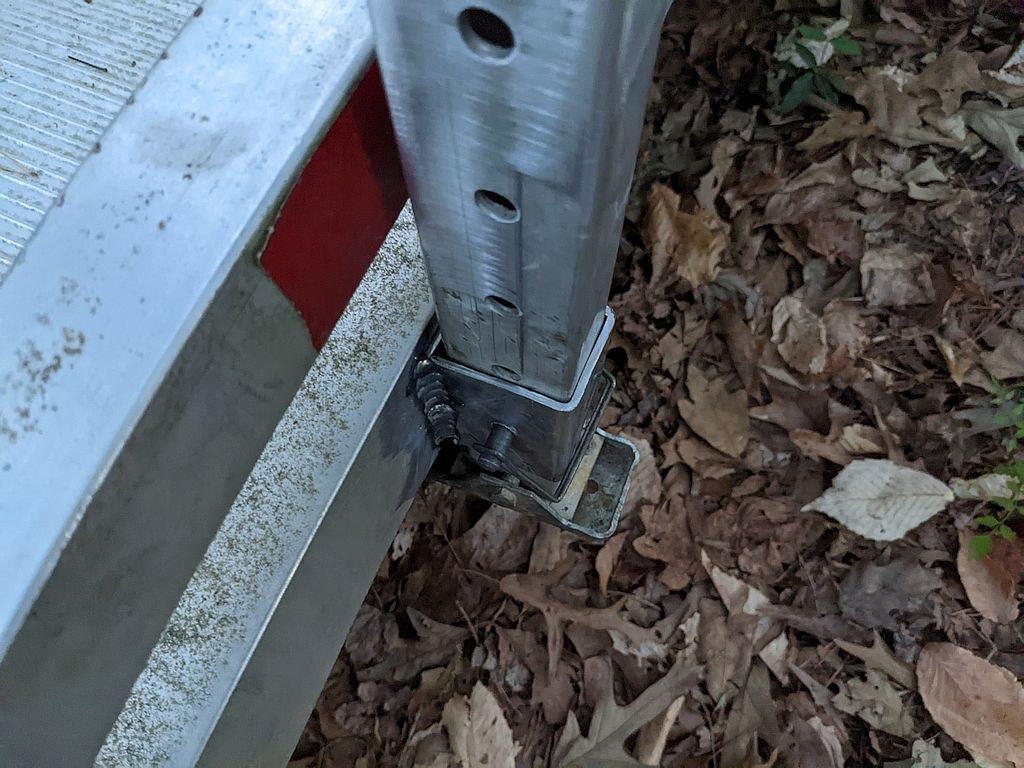 The repair may not be as pretty as the original, but I'm happy with the repair & having two working jack stands again.