/ I jumped the gun... now what?
#31
Joined

Feb 2, 2010
Messages

301
Location
Tractor

Kubota L3710; JD 5425, 6105R, 7130-P; IH 1086
As much as I would love to build a house, building materials are so expensive right now that it may not make sense.
Want another idea to ponder?
25 years ago, we bought country acreage then sold our subdivision house. With the wife and the two kids still at home, we moved onto the place. Living was in a small 900 SF place for prior-owner workers. Those owners lived off-property. My wife and I agreed that there was no way we were going to pay a mortgage on the land and at the same place rent a house close by, so we sucked it up and chose to live on the land. No housing rent - put that money into the mortgage. Stayed on the place, bought my first tractor, worked on the place when I got home from work. That house 25 years later: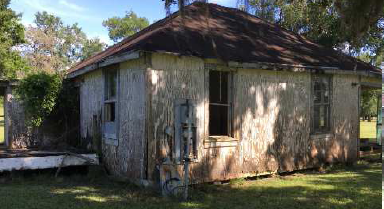 Purchased a new mobile home right away. Weather was so bad that the mobile home could not be delivered for 5 months. Our mobile home thoughts: single wide so it can be easily sold and moved when we were finished with it. Use it for 2 years until we saved enought money for a stick house to be built. Place the mobile home where the stick house will be placed, so that what we invest in utilities (well, electricity, septic) and other things like fences, barn, driveway will be present and ready for the new home. To prepare for the start of the actual stick home, we paid to have the mobile home moved slightly - placed about 5 feet away from the stick home front porch and made the "connections work temporarily". When the house was finished, the mobile home was sold. If we had it to do all over again, we would change nothing. A rich life is full of self-imposed challenges and experiences.