/ Let Me Impress You With the Caroni Finishing Mower.....
#1

Joined

Aug 11, 2013
Messages

754
Location
Tractor

Kubota B2650 / Kubota L6060 / Kubota ZD2300
I received my 8' Caroni Estate Finishing Mower last Fall so I really did not get a chance to use it until yesterday. The turf in the Pecan 0rchard is a mix of wild Winter Rye/Oats, Clover and the Coastal Bermuda that is just beginning to turn green and grow for Spring. Had the mower on the highest 4" setting. We had 2 inches of rain 3 days ago so I did leave some wheel ruts but all in all this is a great finishing mower. Pulled it with my NH T4.75 on eco-PTO where I can run the PTO at 540 rpm and engine at 1600 RPM. So far so good except I am going to have to be more diligent picking up small pecan limbs so I don't dull the 5 blades too soon.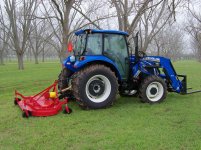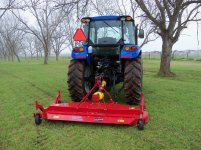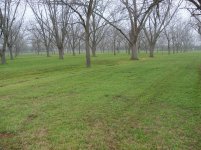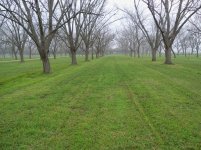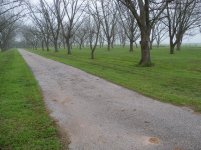 Most of the trees here are budding out but the Pecans are smart and bud out later in case we have late cold weather this far South.