/ M9540 Belly Skid Plate/Brush Guard
#1
My new tractor has spent the first three months of it's life in the brush. I consider myself cautious about getting brush under the tractor but it still happens. One time my grapple wouldn't grip. I found the connection to the solenoid on the valve had came undone from brush. The recent cold spell brought me into the shop for a few days. I was rolling around under the tractor on a creeper making sure everything was intact when I saw this.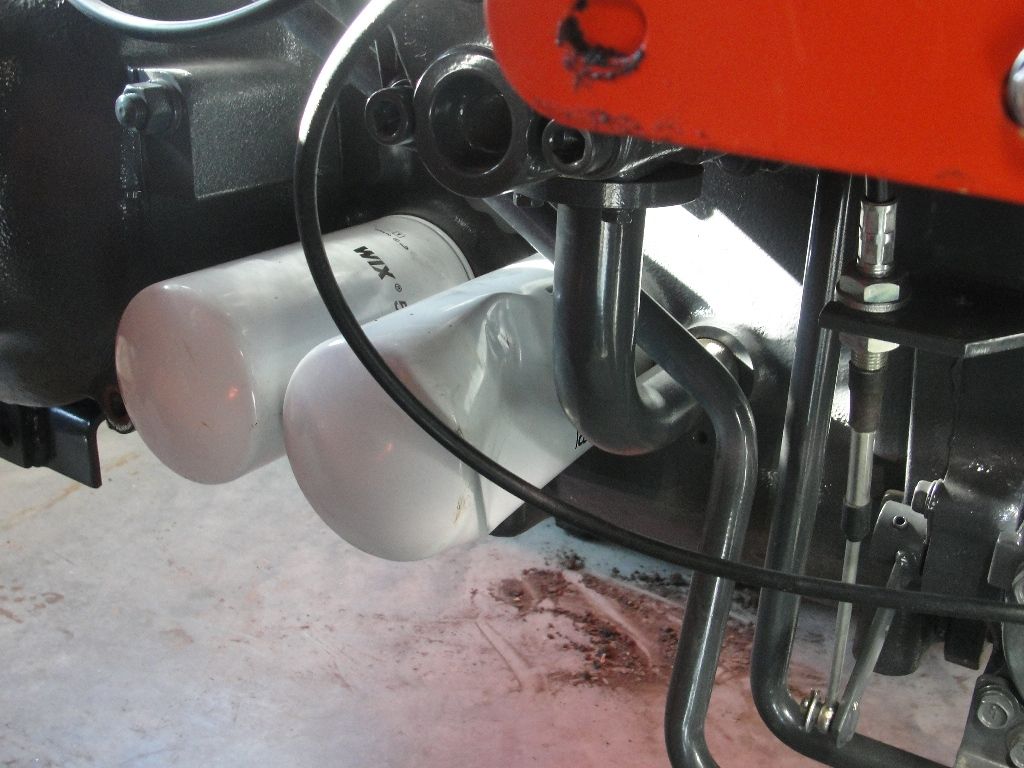 Those are the transmission/hydraulic filters. Kinda freaked me out so I decided to build a skid plate. There are several drilled and threaded holes on the bottom of the transmission and rear axle assembly to use for bracketry. I built a basic angle iron frame using six of those. Then skinned it with 1/8" sheet metal. Then I used expanded metal to make a side shield that would allow me to see the transmission controls, hydraulic valves and transmission filters. Also thought it would make it easier to clean out if needed. The side shield is held in place with four 5/16" bolts coming up from the bottom. I welded the nuts to the shield brackets so a second wrench isn't needed to install or remove. Here's the skid and side shield uninstalled.
I tried to take "like" pictures without the skid installed and then with it installed. I'll post them in pairs to illustrate what's accomplished with the plate.
First two pictures are taken toward the back of the tractor from under the front axle.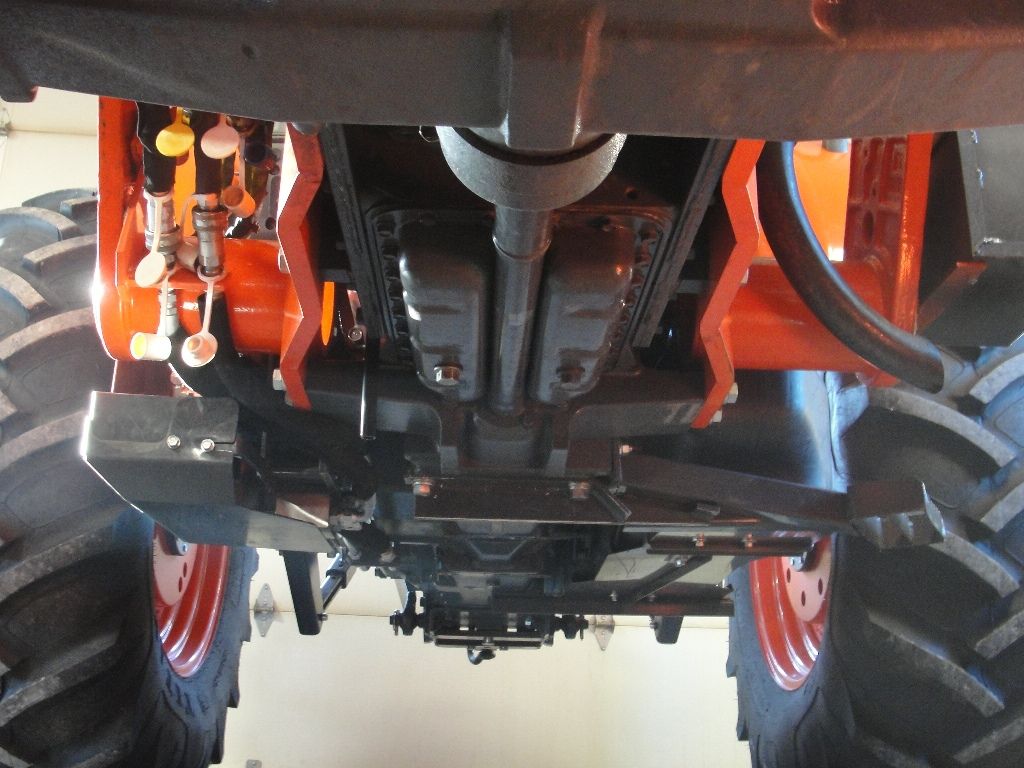 These two are taken toward the front of the tractor from under the rear axle.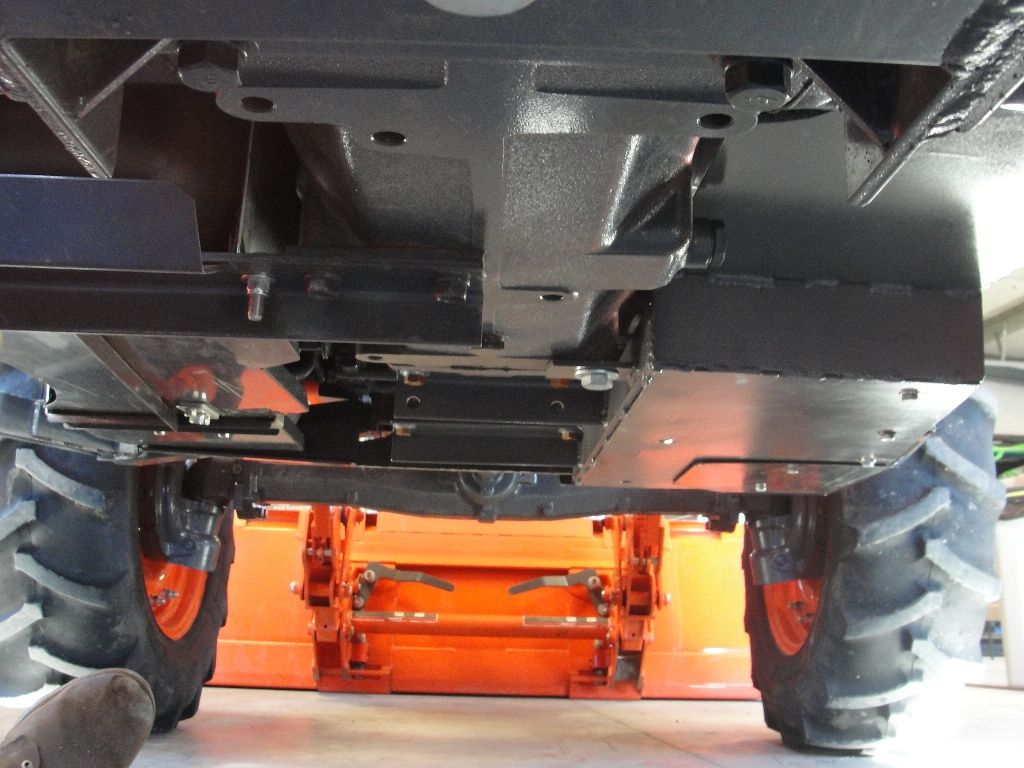 These two are showing the right sider undercarriage where all the hydraulics and filters are.
Here are pics taken from the right side of the tractor toward the filters.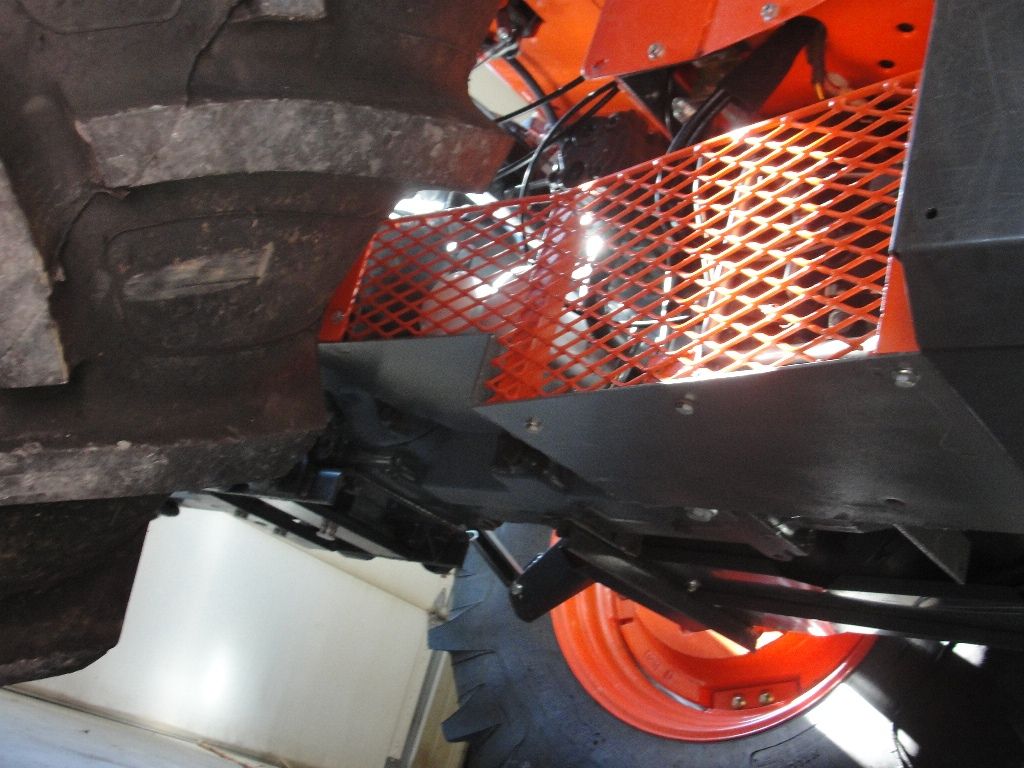 To service the filters or adjust the shifting linkages the side shield is removed by taking out the four 5/16" bolts.
These two show how the plate is bolted to the tractor. In the first picture the four orange colored bolts and the one bigger silver bolt hold from underneath. The second pic show a bolt just behind the filters going into the axle housing.
I also put two bolts thru the factory hydraulic shield thru my skid plate to tie all that together and give the factory shield more strength. They are the two 5/16" bolts farthest from the camera.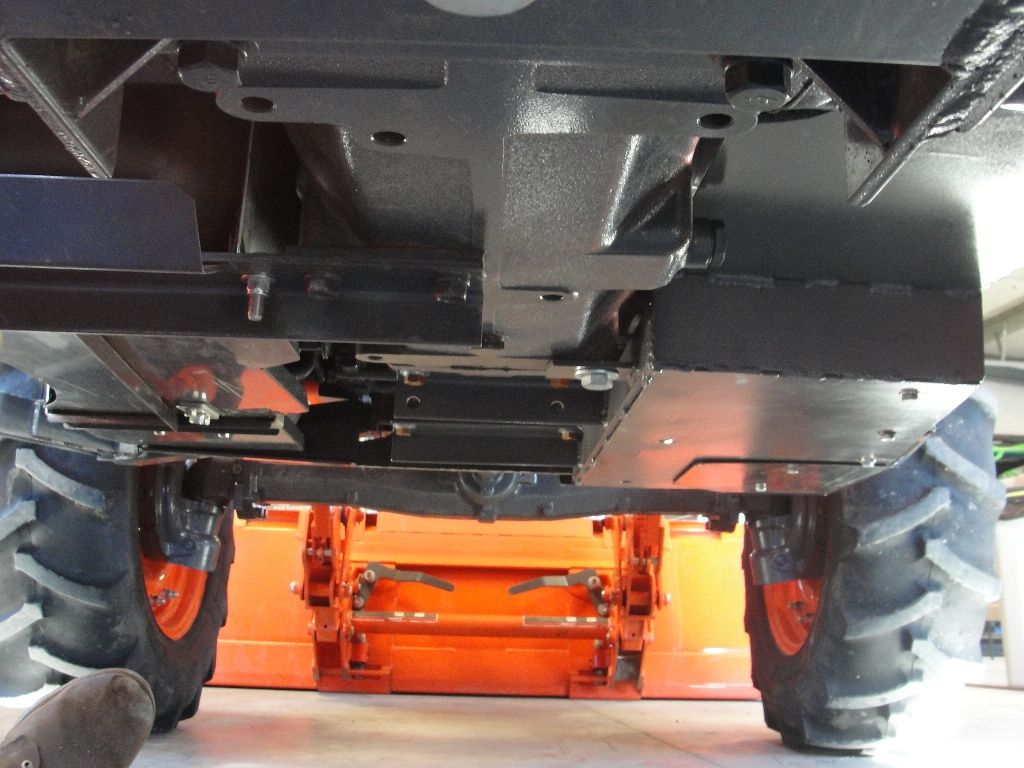 All in all I think I've protected everything pretty well. Not going to say it can't be infiltrated but I'd say my chances of damage are a LOT less. Here's a couple more random pics for clarity.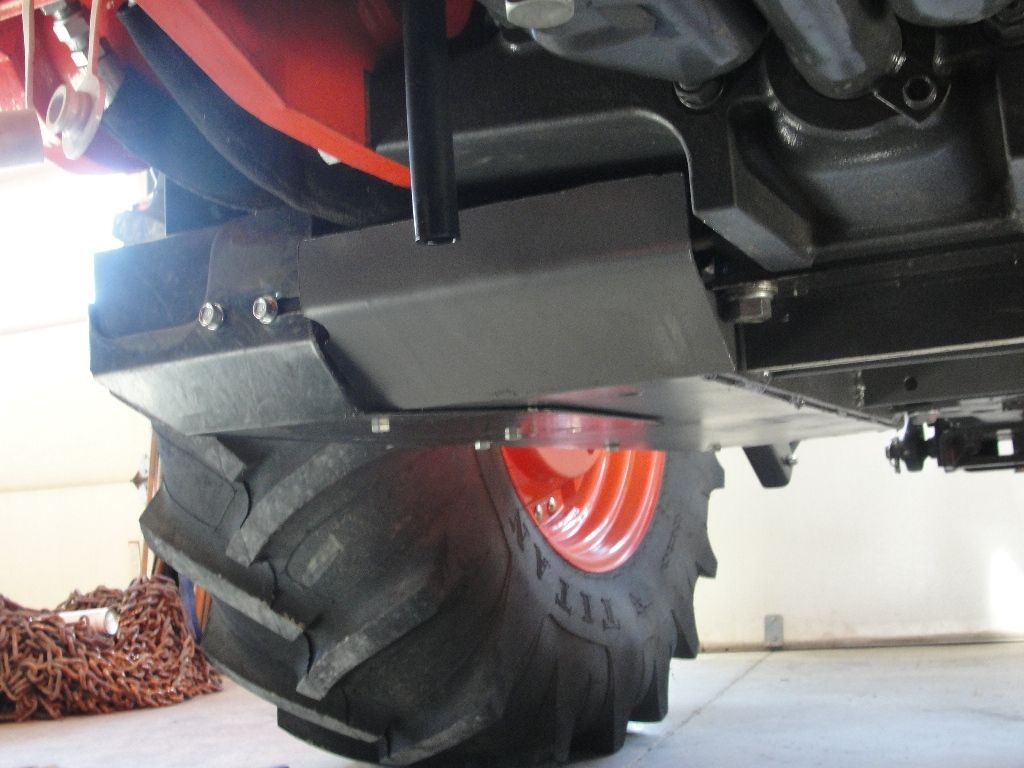 Here's a couple from a bit more distance to show what it looks like installed.