/ MF 40 industrial won't move forward or backward
#1
Joined

May 16, 2019
Messages

1
Tractor

Massey Ferguson 40
Hi everyone,
I have an mf40 industrial with loader and backhoe.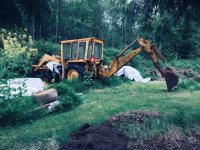 It has instant reverse. 3 cyl perkins gas. Engine and hydraulics work fine. But it will not move forward or backward. It clicks into gear perfectly, but won't move when I throttle up. The problem is not the drive coupling.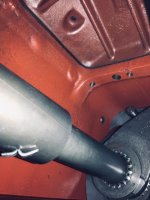 So I suspect the problem is further up the drive train towards the engine. Any suggestions on what to check? I have lubed and massaged the pedal linkage assembly and it looks like it moves freely and doesn't bind.
Thanks for any suggestions you have!
-Steve