Joined

Aug 27, 2014
Messages

808
Location
Tractor

Kubota F3060, Grasshopper 721D, Ford 1310, John Deere 440 ICD, John Deere 300
When I turn it on it just starts dumping hyd-fluid from that same spot pictured. I can't drive it as the hydrostat trans --> driveshaft (I'm presuming here) has no power... (no spinning shaft at this point) BTW it only has 452 hours on it. But then again w/ equipment, it's just a matter of time. Wish I could have gotten more than a few minutes to get acquainted with it though.

Tis a learning process & with all the equipment that I have one would think that I'd be more well versed, I thank you all for these 'crash courses' in diesel tech / nuts & bolts - trying to learn as fast as I possibly can...
Your first photo shows about the lowest point just behind the HST unit and there are many potential leak points above it, for example leak from: loose HST oil filter, leaky HST oil cooling lines connection O-rings and few other oil line connections would likely end up running down to the ground from right there.
Any updates?
This photo shows basically just the bare HST / 2 - speed range selector unit / differential, without the above lines & side frames and main frames in place yet.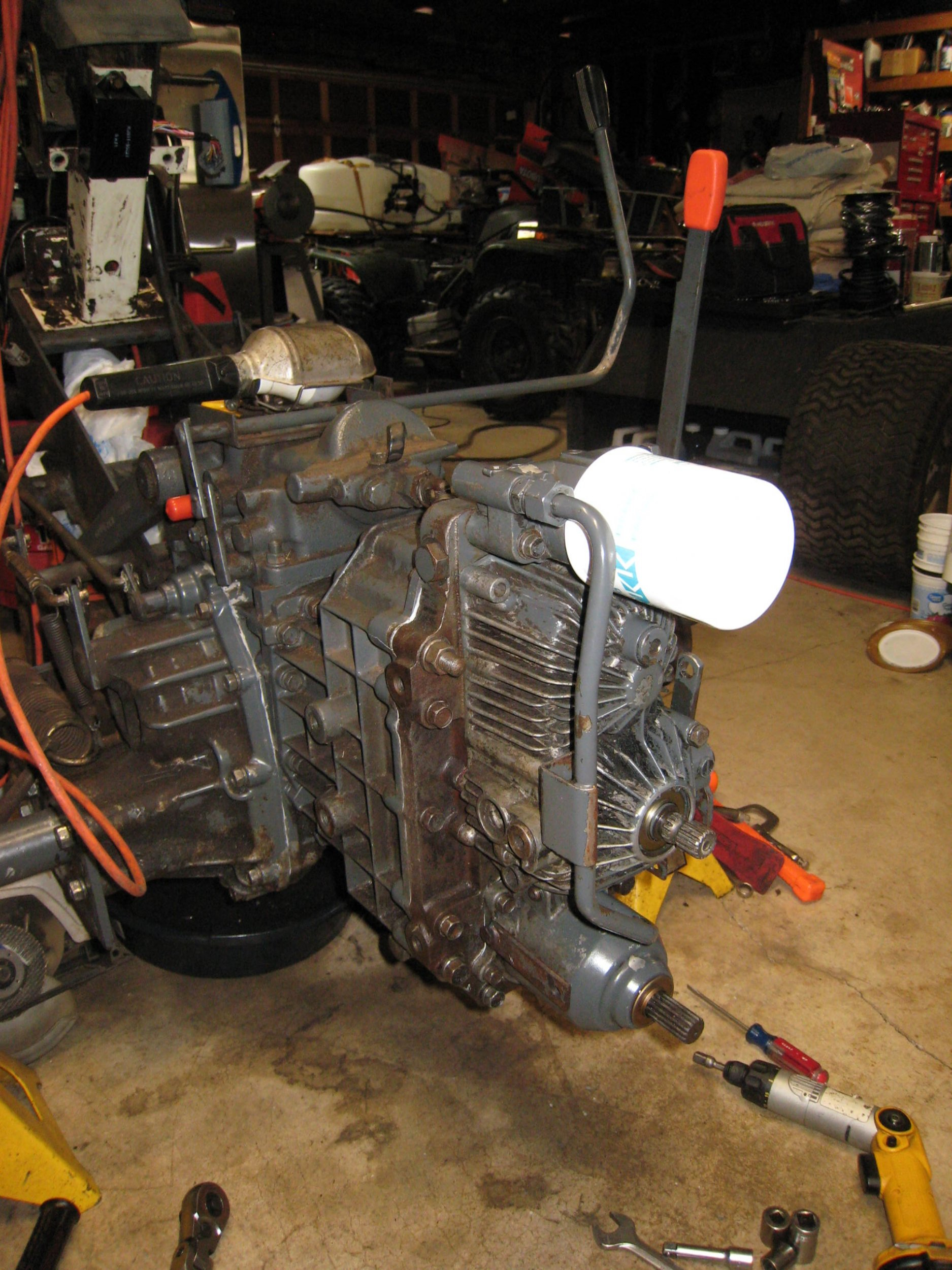 Last edited: