/ My Special Chainsaw Cart
#1

Joined

Oct 20, 2005
Messages

6,825
Tractor

55HP 4WD KAMA 554 and 4 x 4 Jinma 284
Hi guys,
I just finished a little project which I wanted to share with you guys.
It's a home made Chainsaw Cart made from all scrap materials except the tires some roller thrust bearings and some expanded metal I had to buy. I know I could've bought one for a little more than I got into this one (about $80 bucks), but what's the fun in that? Anyway, mine is special, to me at least.
The cart frame is made from the last batch of scrap angle iron which the implements for Loretta's tractor came in.
The wood body was from scrap I had lying around from the home build. The tie rod and removeable sides and tailgate are made from 1/2" iron pipe pieces I had rusting away. The front wheels ride on roller bearing thrust washers so it will steer easily even under load. I figure it has a 1,200lb gross capacity, if I need to haul some cut logs in it...or whatever. The cart has a handle and interchangeable trailer hitch.
Here are some photos...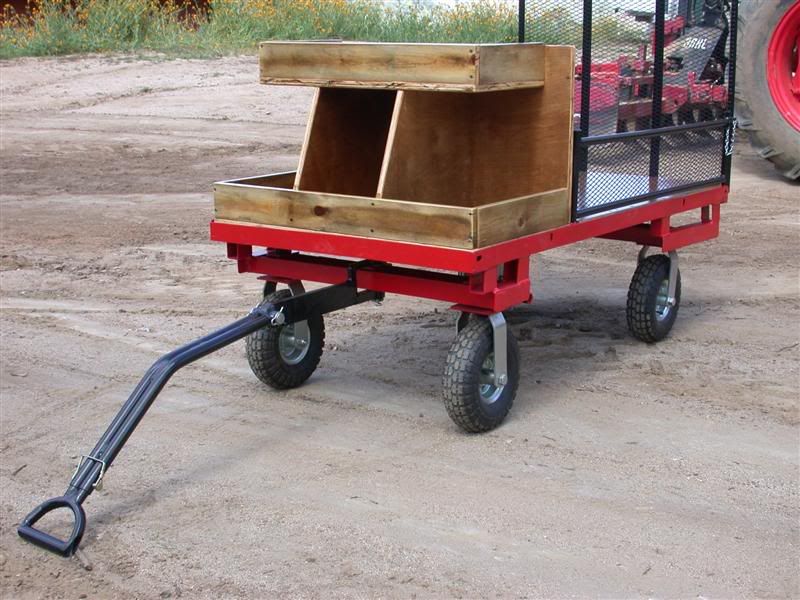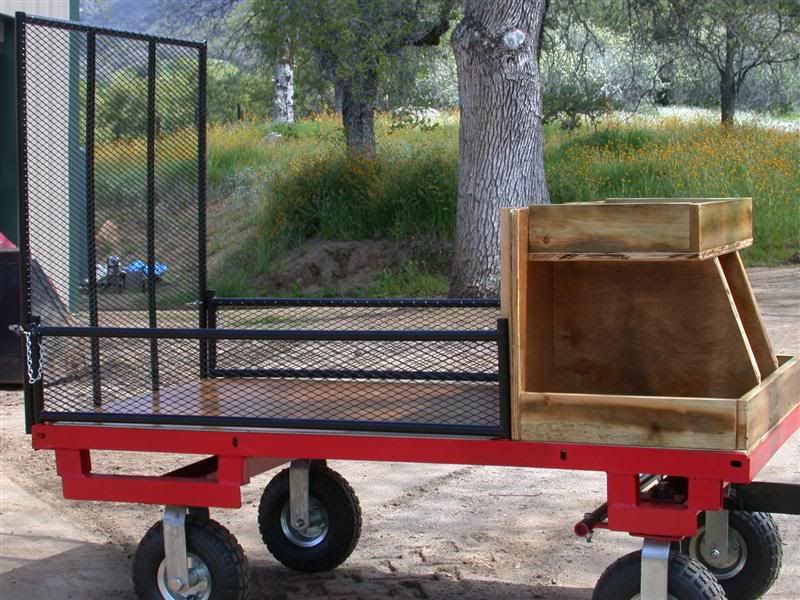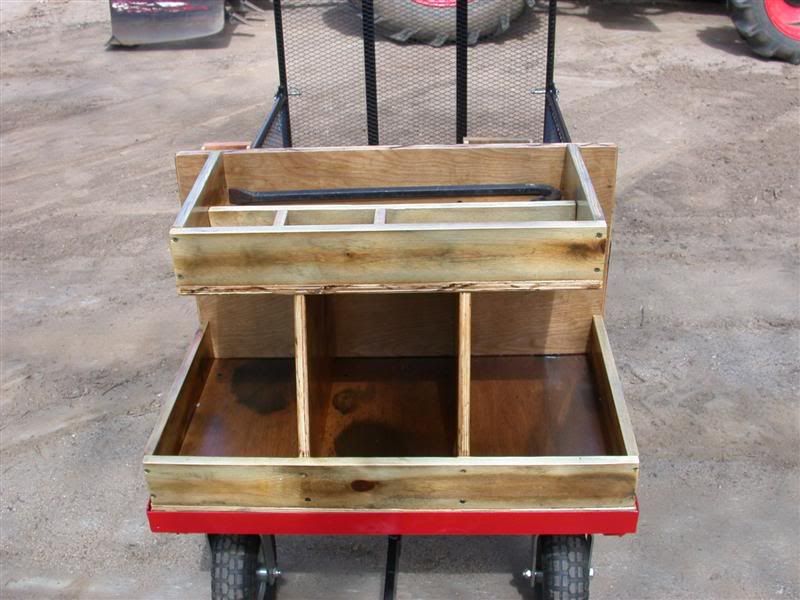 I made the wood frame so it holds my 2 chainsaws and ALL of the stuff you need when cutting wood.
Like bar oil, 2cycle mix, extra gas and a mixing container, funnel, miscellaneous tools and files, extra chains, eye protection and chaps. I can throw the log dog in the back or make a rack for it.
Here are some photos of it loaded up ready to work.