/ Need pic JD 518r Rototiller carb linkage (Briggs 5hp)
#1
I carefully dissembled and replaced the carburetor on my John Deere 518r tiller. I recall pulling a linkage out of a white plastic swivel retainer but cannot for the life of me figure out what rod/linkage went into it. I took pictures but unfortunately only one barely shows a dark linkage in the white plastic.
Does anyone have a 518r that could snap a picture of what goes into the white plastic swivel?
It could be a rod that comes up from the governor section behind the tank. I looked everywhere but couldn't find it. I had the old carb and tank completely removed. I'm down and stuck right now. Would greatly appreciate a picture and even a description of what attaches to the white plastic swivel pop in piece.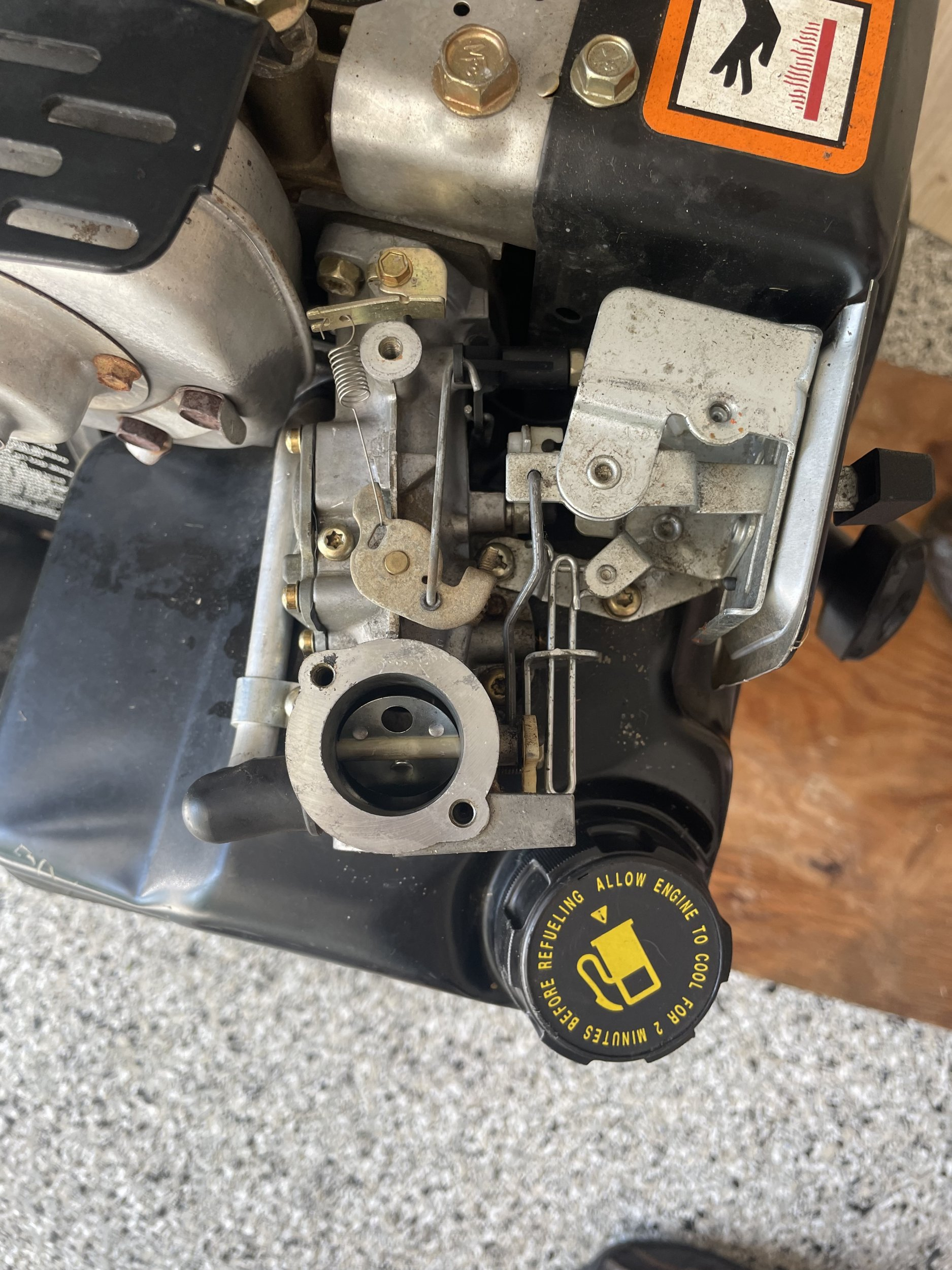 Last edited: