/ Need some info/ tips in south west Tennessee
#1

Joined

Dec 1, 2011
Messages

174
Location
Tractor

Kubota Grand L3130
I am in Shelby county and planning on buying a Mahendra in the winter, around Christmas to be exact.
I live on 5.5 acres, wooded, hilly, and afew gullys ( to be fixed later) I at first was interested on a 3016 but am now leaning toward a 3616 with cab. I am 23, will be 24 when I make the purchase, I am the owner of the land ( my house is also on the 5.5 acres. I am looking at the purchase as a long term investment/ tool. As of now I think I would be ok with the hp of a 3016 but don't want to limit myself down the road. I priced a 3616 shuttle at 17,000 or so and a 3616 with can at 25,000 or so. I think the heat: air and cabin would be worth the extra money. I have bad allergies and it would help some I figure.....
I would like help with y'all on several things.....
1, is buying a tractor like a car, you try and haggle them down?
2, what is my best place to get the best price in my area ( TN, MS, AR)
3, the 3016 does not come with a cab option correct?
Here is part of my land. Just ha a Dozer clean 10 hours worth of it....
Before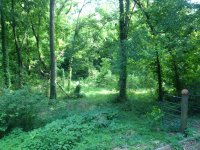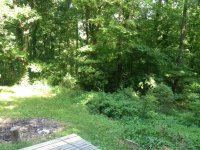 After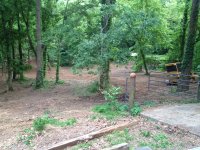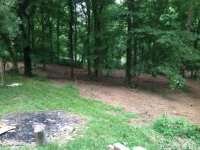 As you can see I have a lot of trees and will mostly be bushoging, and cleaning the property line and fencing it.
I still have a lot behind all this that hasn't been dozed and will eventually.
The 3616 may be overkill, but I don't want to be limited, and if I am gonna get a 3616, I might as well get some AC/ heat, and a radio......
I also plan on doing some side bushog work for extra cash here and there.