/ NH TC45 Flashers- this is weird....
#1

Joined

Mar 26, 2008
Messages

1,074
Location
Tractor

New Holland TC45 Shuttle
Over the summer, I knocked off one of my hazzard lights completely off and the other about half. It didn't bust the case, just pulled the nutserts out of the plastic housing. I thought I drill completely through the housing and use some nice stainless bolts to replace the old one. Well, in the process (in the first pic) you can see that I had to go through the plastic housing and through the metal ground bracket. No big deal? Right?
Well, it blew a fuse like this, in all 4 bolts through the housing...
So, I took all the bolts out and turned on the switch. They worked fine.
Next, I took a volt meter and checked the left side.....the little metal bracket, with a black wired attached (next pic) was negative and the green wire going to the center contact of the bulb was positive. Just the way it "should be," right??
Well, I went to the right side and checked it too but it was just the opposite. My stainless bolt going through the housing, in to the thin metal bracket is grounding it out. Strange, on this side the black wire is positive and the green wire is negative. (see pic)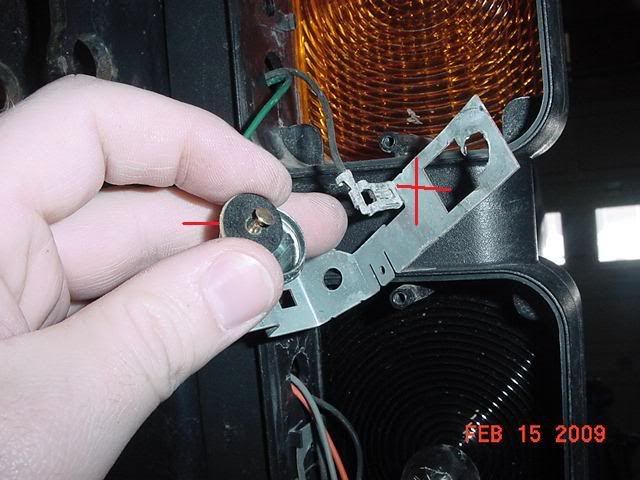 I thought about cutting them and resoldering them accordingly but I was afraid this is done for a reason.
What the heck is all of this? Should I cut them? I really hate to use rubber washer and insulate the thing metal bracket, that seems like shoddy work.....any other ideas....