/ Plowing County Road??
#1

Joined

May 16, 2018
Messages

1,303
Location
Tractor

LS XR4145C
My county road used to be on a school bus route, which meant that our road was plowed quite often. Since the kids that used to ride the bus not longer do so, our road is no longer plowed, like at all. We have had two separate snow events this winter. Each dumped about 6 inches of snow. For some, that's not a ton, for us, that's worthy of sending the grader down the road, which has yet to happen.
My county road is gravel, well, somewhat. Its mostly dirt with some old gravel they put down at least 10 years ago. Its about 3 miles long, with windy twists and turns and steep climbs. Everyone on my road has my phone number and call me when they inevitably end up in the ditch. Even when the road is plowed, they end up in the ditch. I am happy to pull them out using my tractor.
Here I am a few years ago pulling a truck out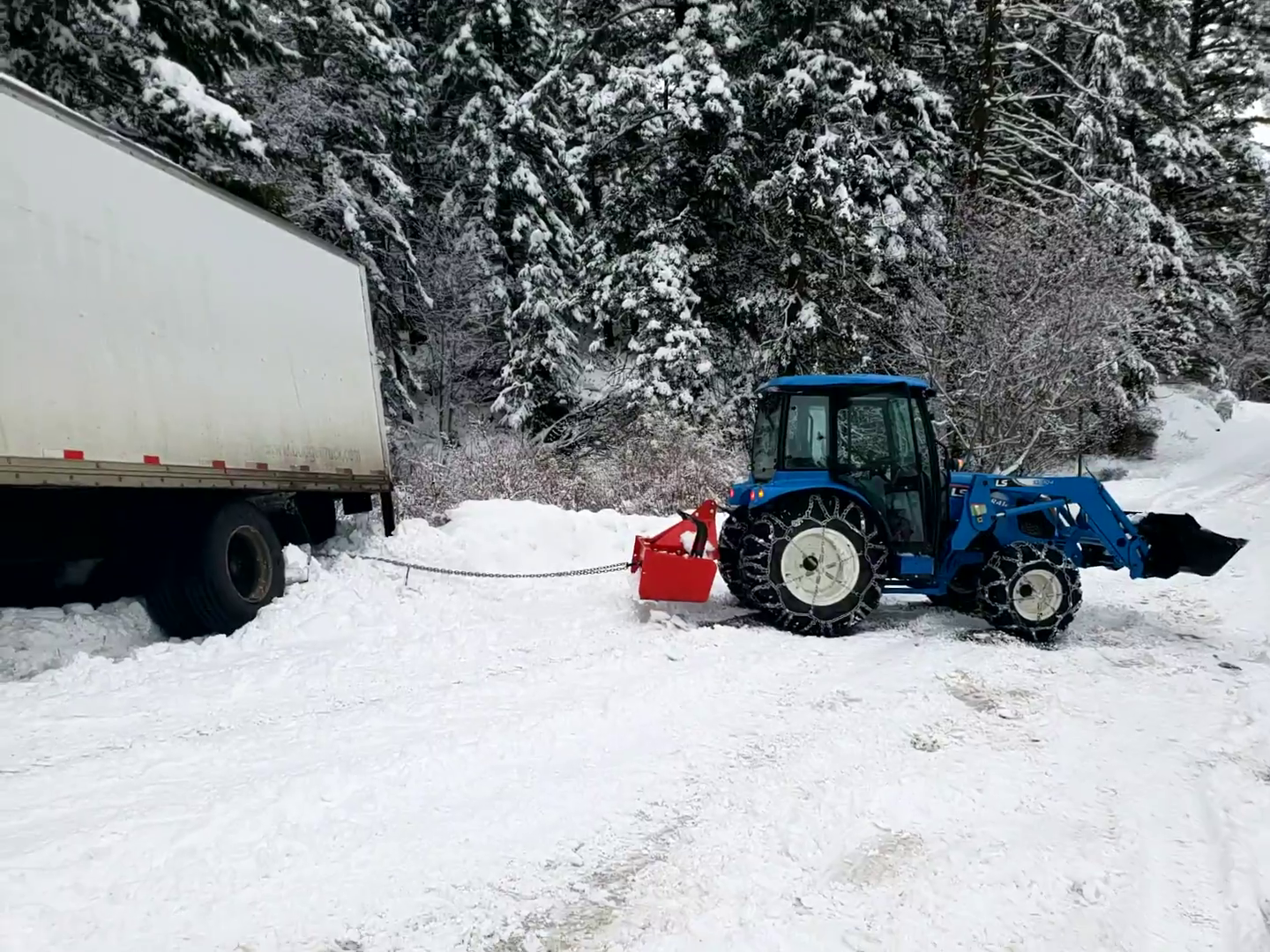 Since we are no longer getting plowed out, at least in a timely fashion, I am considering running my tractor with my inverted snow blower down the road and back. What are your thoughts on this?
The county has been receptive of us doing our own road "maintenance" during the summer with washboard smoothing. We just cant use a steel blade for fear of sparking a fire, but they recommended dragging tires and chain link fence down the road. But snow removal might be pushing it?
I donno, just a thought. We are expecting another storm soon, that is forecast to dump about 9 inches in a few days.