Rather than hijack California's thread where this topic was being discussed I figured I would start a new one. I have been talking about doing this since I first studied the plumbing and thought there is no way this can work properly 3 years ago.
My loader was working about so-so is the best I can describe it and the curl is non existent most of the time its just pitiful. Kenmac sent me pics last year of how he plumbed his and that helped me he gave me a real decent explanation along with the pictorial so thanks Kenmac!
I would add I don't have any real experience with the setup now other than I went a got a bucket of rock and went down the driveway and spread it thin. I noticed now I can shake the bucket to empty it I couldn't do that before also my regen detent on the curl works that never worked before either so it seems to be better already but time will tell. :thumbsup:
Oh and I used QC fittings because my loader is a QA and I made a hose to jump the pressure line when loader is off so that's out of the way in case I ever need to use it w/o the loader on.
I will simply post the pics I went and captioned them so hopefully its self explanatory.
Oh well shoot the captions didn't get transferred sorry maybe I will manually do it somehow dang it anyway.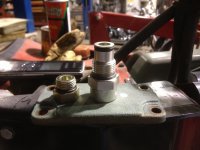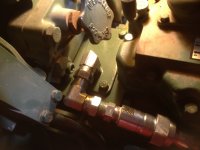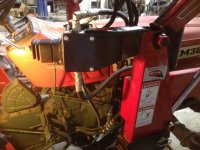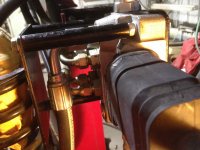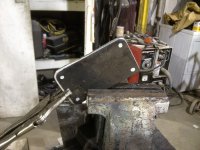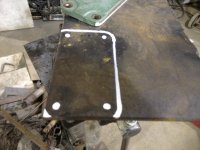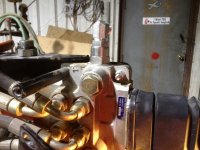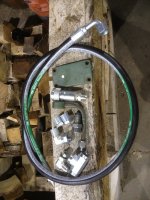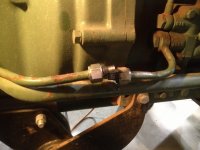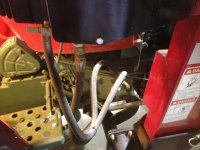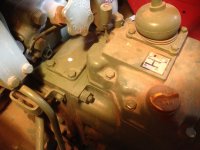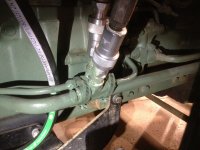 Ok from top left to bottom right-1)PB sleeve and closed center plug. Dont use plug in PB routing. 2)Final return to sump on trany. 3) Final plumbing set up. 4) Return at back of valve w/90. 5) Plate being cleaned up after plasma cut. 6) Marking plate on 1/4 steel. 7) Notice the return is plugged! A mistake I wont be doing again I hope. 8) Some new parts. 9) Lines bent back close to where I needed them. 10) Old plumbing in series. 11) Old OE inspection plate on trany. 12) Final QC fittings installation in pressure line from diverter valve to 3 pt.
Last edited: