/ Quick Spade on forks with BX
#1

Joined

Nov 12, 2020
Messages

591
Location
Tractor

BX 1880 with FEL and canopy
I posted a while back about using a quick spade on my forks with my BX1880. I also posted on a Facebook group that pertains to B, BX, L, LX tractors. According to the FB page it's the worst idea in the world, and here I got mixed opinions. Well, I decided to try one anyway.
This is the primary use I bought it for. The property I bought from my wife's grandparents had a pool and patio on it that has been here for 50 years or more, and has been kept updated and evolved with the times. The landscaping is very mature around it, and there are many healthy, large boxwoods but some were planted too close and are crowding each other.
Well, aside from that, I got tired of waiting on little guys like this to put on some size.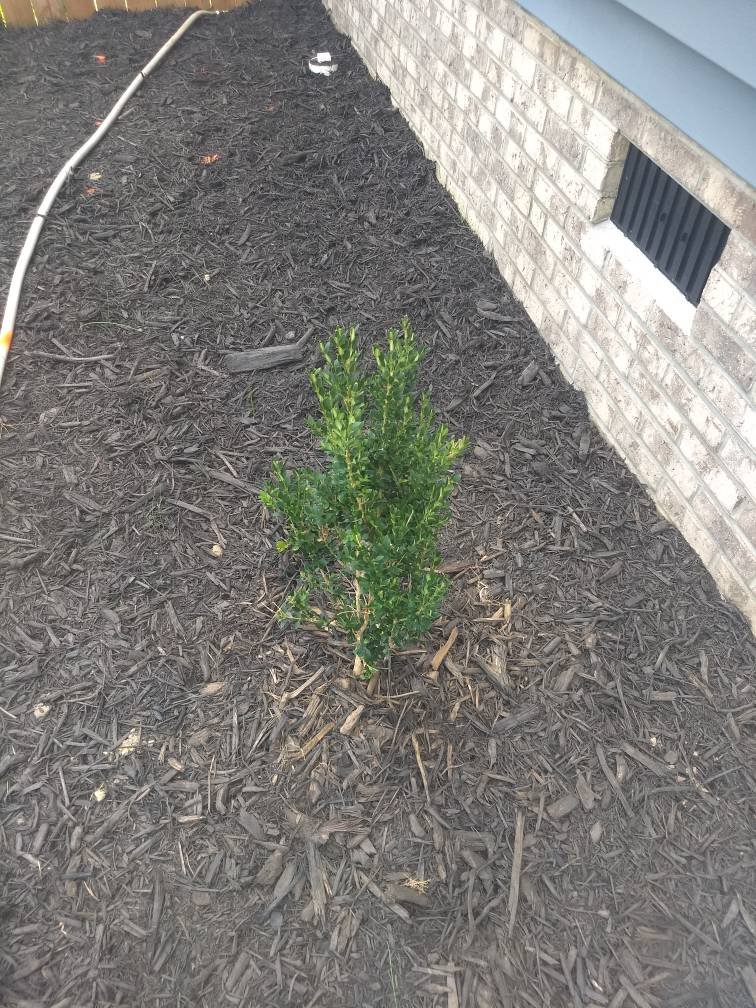 It's hard to make these GROW in the sand. I need to push them harder with ferts I guess. They stay healthy and green but hardly grow at all.
Spade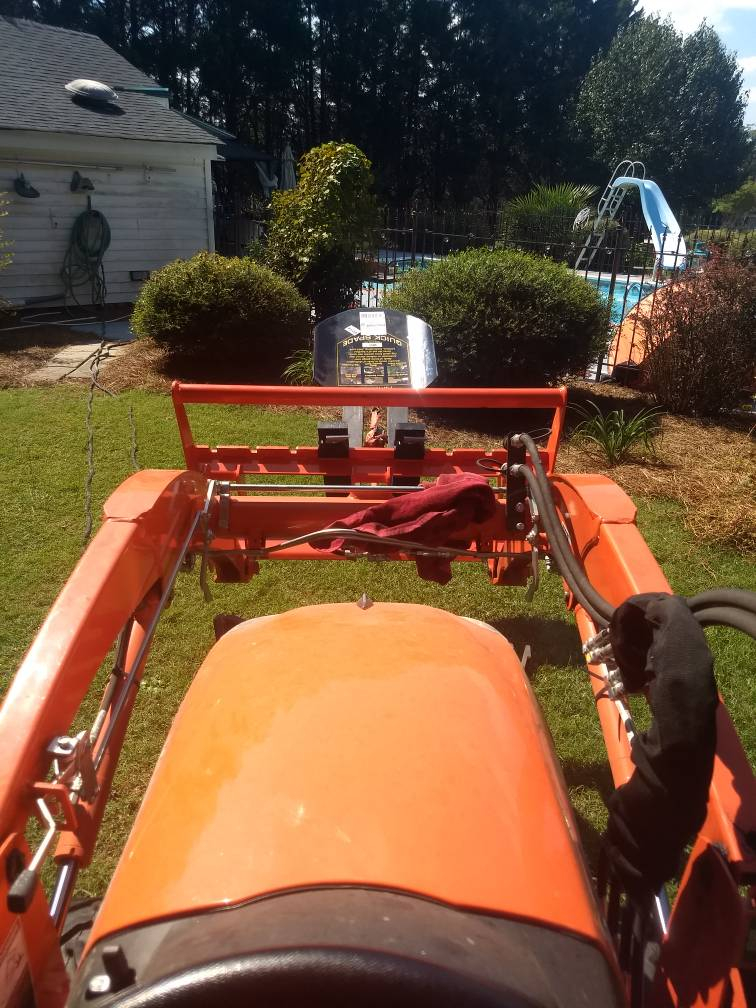 It only took me 30 min to dig this up, and that was with a learning curve in the beginning where I figured out the best ways to use it.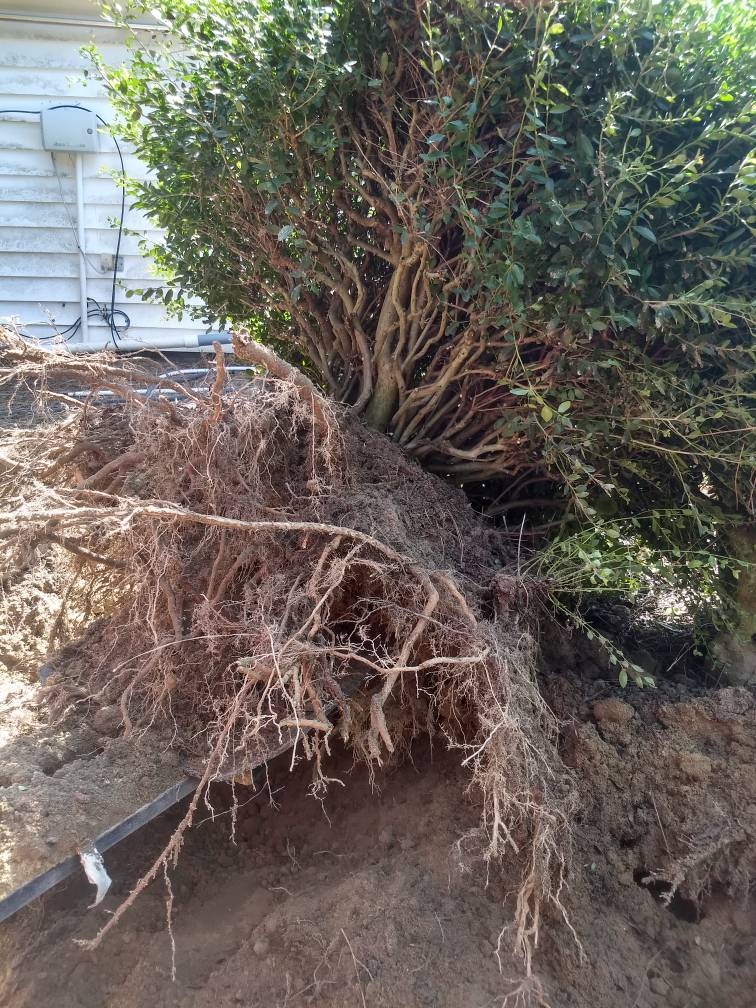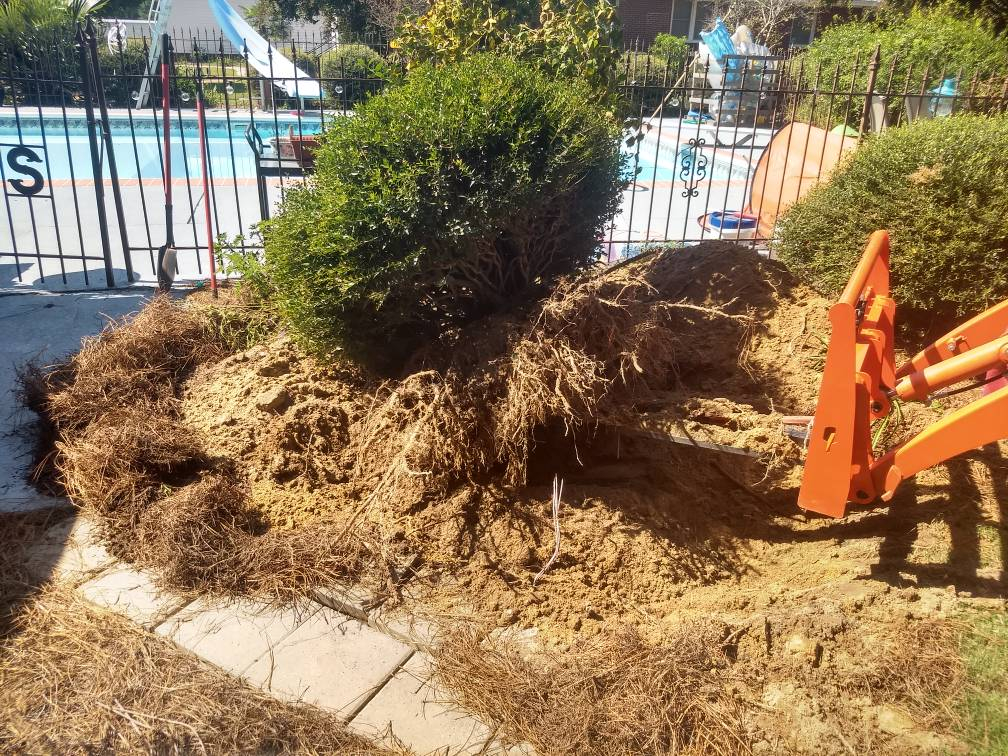 I dig most of the new hole with the quick spade too. I cleaned up the edges and fine tuned it with a shovel.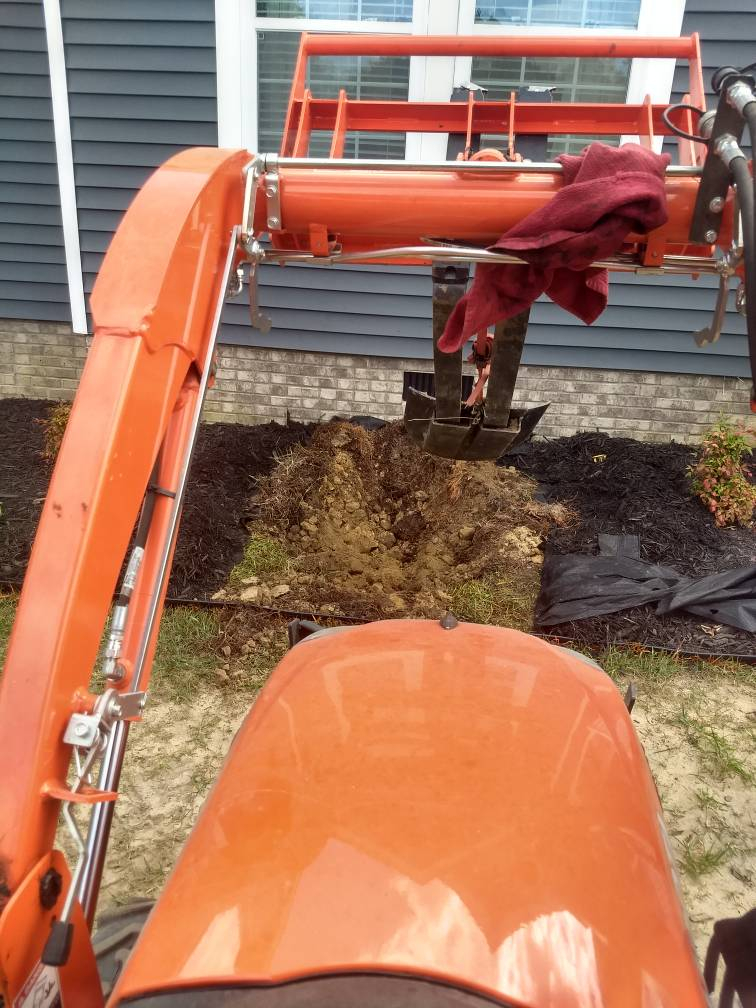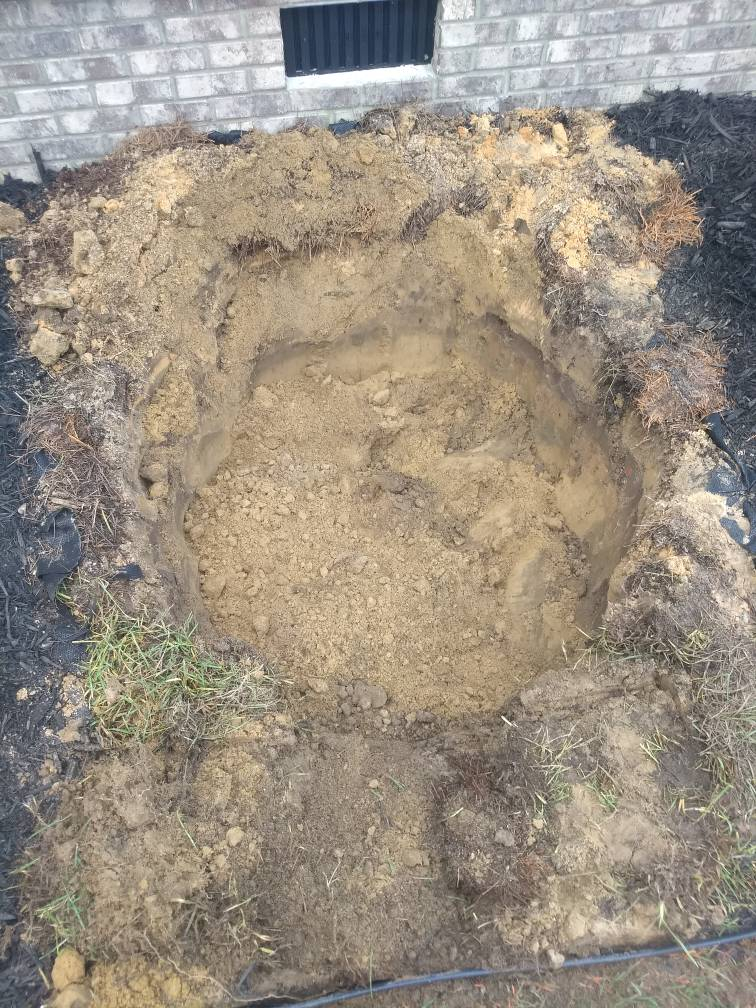 Slipped the spade off lickety split and set the fork tines appropriately to lift the shrub and set it in place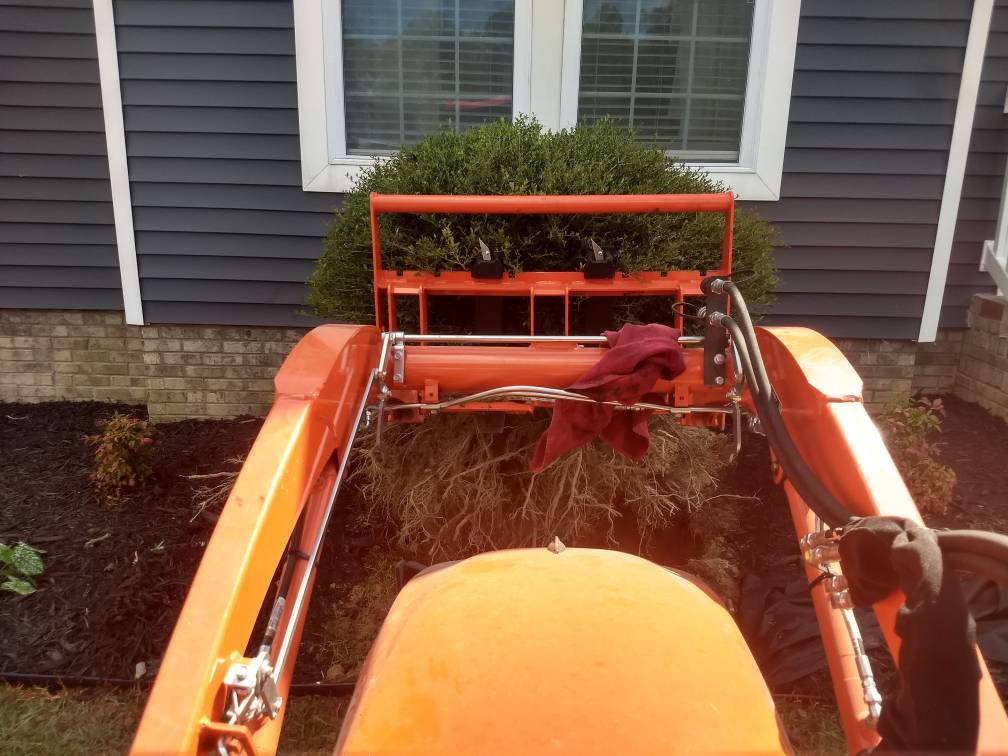 I held it there while I worked dirt around and under it and around the roots the best I could. Gave it some phosphorus fertilizer to help the roots adjust and heal. Once I was done putting dirt around it, I was able to pull right out without disturbing the placement of my shrub.
Finished up nicely. I would never have attempted this with only a shovel, and with my bucket I would have made a big mess.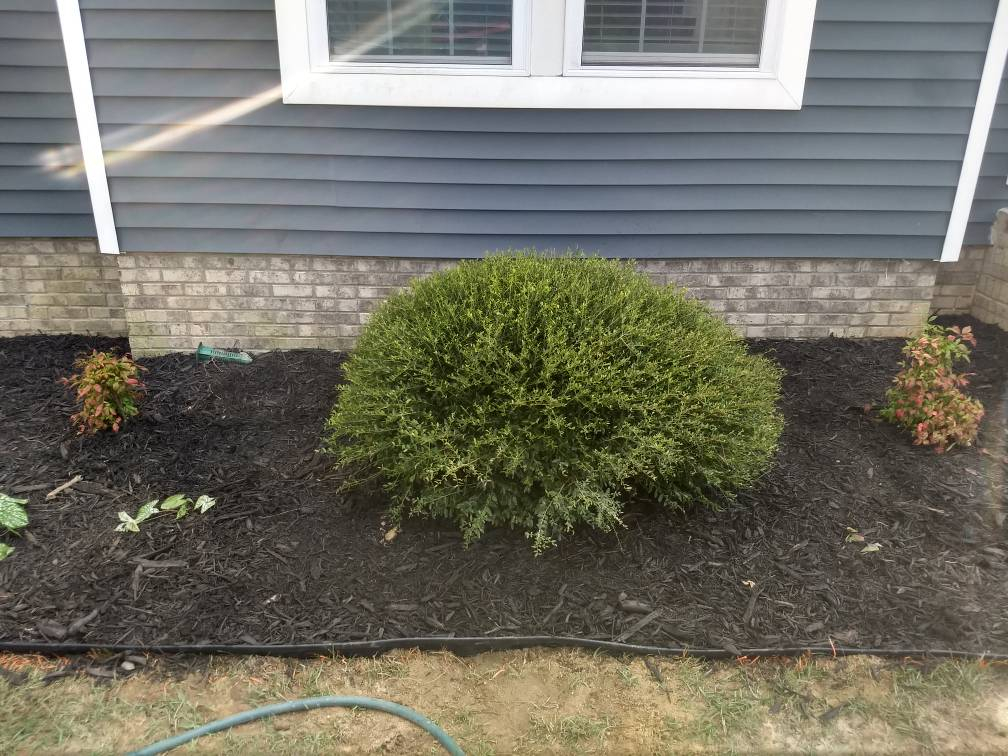 Yes, I have to be conscientious of the limits of my machine, my fork tines, and my fork carriage. I'm sure if I went all TALLY HO! with this I could apply too much force with the leverage of my fork tines and damage something, but on the other hand it's hard to apply too much force with a BX. And yes, if I lived where there is hard clay, or rocky ground this might not be so easy. But, alas, I do not, and I cannot give a review for conditions that I did not experience.
After this task I'm extremely happy with my decision to get forks, and a quick spade to use on those forks. I have 5 more boxwoods to move just like this. Imo it'll be worth the cost just for these 6 shrubs. I haven't ever priced one this mature but I'm sure I have come out ahead vs buying them this size. Now, fingers crossed that they survive the transplant. I know that can be very taxing on a mature plant.