/ Summit Tractors Parts & Service Support
#1
Joined

Sep 21, 2022
Messages

28
Location
Tractor

Summit TX25H
Providing quality parts & service and customer support is our number one priority
, as our long term success and overall customer satisfaction are both dependent upon it.
The retailers that we distribute Summit Tractors through are among the largest sellers of outdoor power equipment (OPE); offering products with engines ranging from chain saws through riding mowers and zero turn mowers, and now, Compact Tractors. They generally don't all service that equipment, so who does? It is the many local OPE, tractor and equipment dealers and service centers that welcome the opportunity to service more equipment, even though they were not the ones that sold it. This includes warranty and non-warranty service. This strategy has long been in place, and it works well, and we are doing many things to enhance it as we apply it to compact tractors.
For Summit Tractors, once a retailer has identified locations where they want to offer Summit Tractors, we partner with local independent tractor and OPE dealers, plus equipment service centers, and add them to our Authorized Summit Tractors Service Center network. As of today, Summit Tractors are offered in AR, MO, OK & TX, and each location has a Summit Service Partner nearby. As we expand broadly in 2023, we will add service partners near each location. Wherever our tractors are sold, there will be a service center located in the same area.
Each Summit Tractors Service Center Partner has access to Summit's Dealer Management System (DMS) where they can open work orders, order parts, file warranty claims, access our technical information library and contact Summit if they ever require assistance. Our parts are housed in the U.S., and can be delivered in as little as one day if not already on hand at the service dealer locations. Included within the DMS is access to Summit's Salesforce CRM system where they can communicate directly with Summit or the Summit Tractors owners that obtain servicing support from them. Good communications is important to everyone.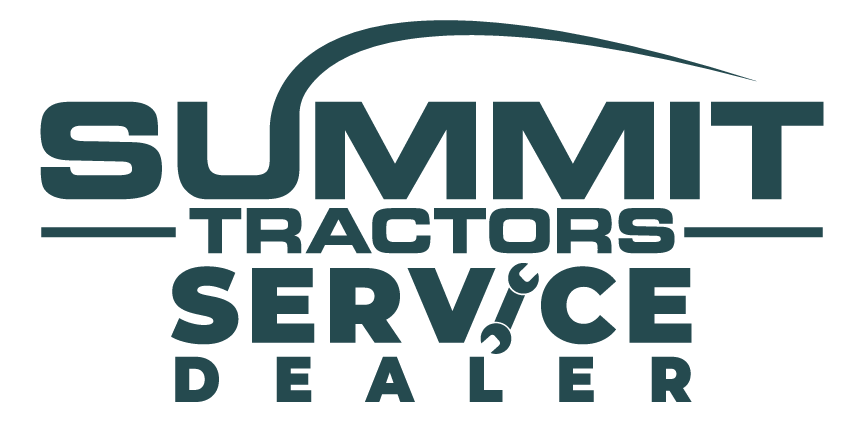 We back up our Service Dealer partners with our own Summit Area Service Managers (ASM) that are mobile, highly skilled and equipped with all of the necessary tools, service vehicles and technology.
Further, Summit Tractors is the only tractor brand that provides access, free of charge, not only the equipment operator manuals, but also the
service manuals
to anyone that wants them. All right from our website or our iOS and Android App Summit Tractors Connect. Why do we do this? Because there are many tractor owners that like to work on their own equipment, they just need access to parts, technical information and a little assistance now and then. To be sure, we don't expect Summit Tractor owners to service their own equipment, but for those that want to, they have the option. We consider this approach to be customer focused.
We back up our tractors by providing the industry's longest full machine warranty at three years or 2,000 hours, and a very competitive powertrain warranty of six years or 3,000 hours.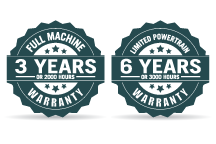 You can earn more about Summit's approach to parts & service support by visiting the service section of our website here:
Service | Summit Tractors
Last edited: