Well when I called the factory with a few questions one thing they said was you don't want poly/wire mix for residential use as the wires get stuck in everything (and eventually probably your tires too), so I was planning on getting rid of that (this one was 50/50 poly/wire as purchased). Well I found another reason to avoid wire - impossible to take apart. They tell you to take off the end cover and start sliding the sections off to change the broom. Riiiiiiight. The wire sections tangle together and it is utterly impossible to break them loose. I ended up having to chop them into sections and then cut through the tangle of wires to get them off, bit by bit. The poly sections came off reasonably but the wire ones were impossible. That was a lot of fun.
But here is the bare core now. Just need to get the motor off now (rt side). Got the nut off by some miracle but the shaft is wedged/rusted in pretty good. Soaking in penetrating oil for now and will probably get the air hammer/chisel involved tomorrow. Maybe some heat if that doesn't do it.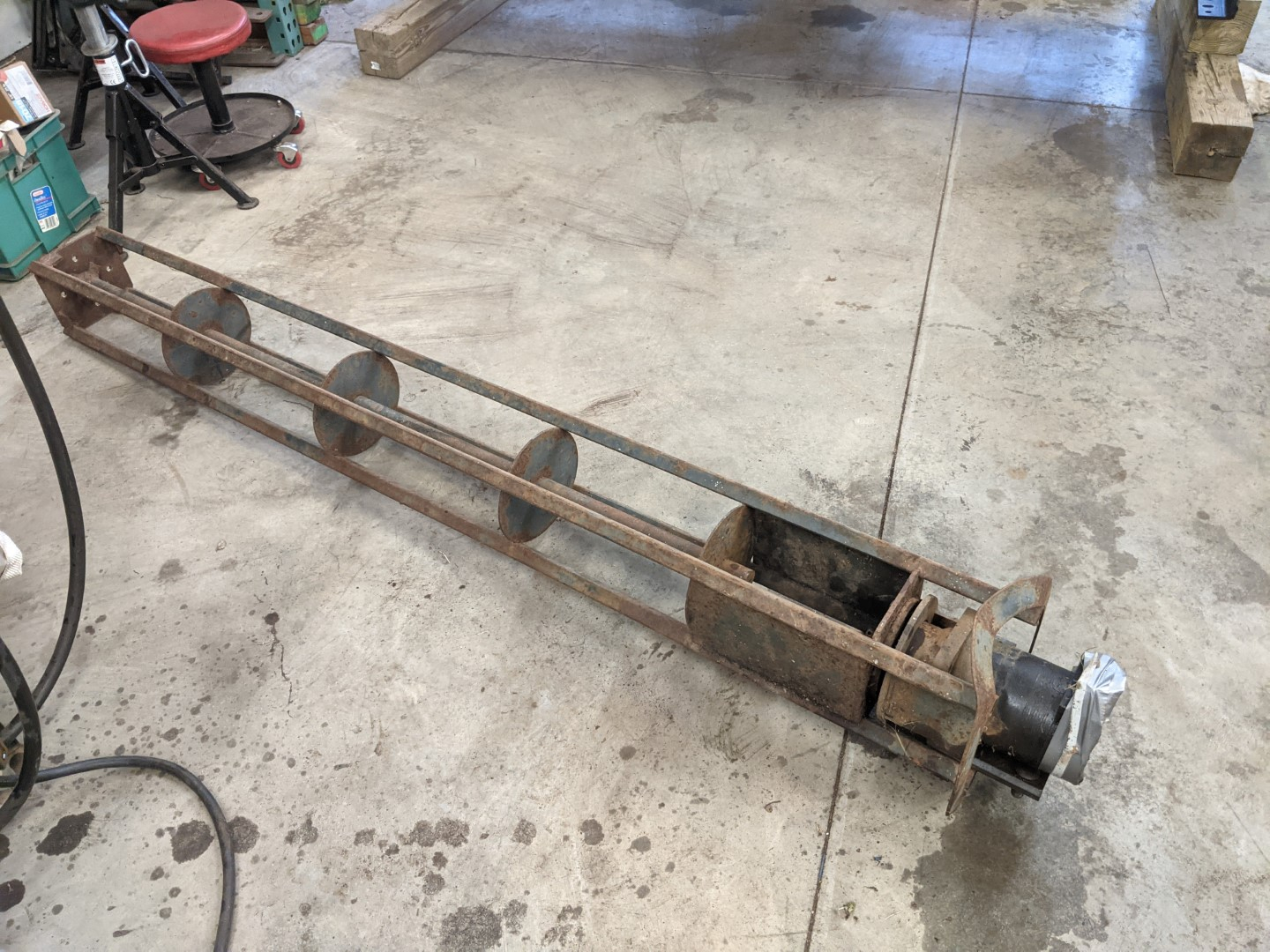 And the pile of broom bits. The plastic ones will go in the trash but the metal ones can go in the recycle bin (which is free!). The last few sections came off as one clump which saved a little time.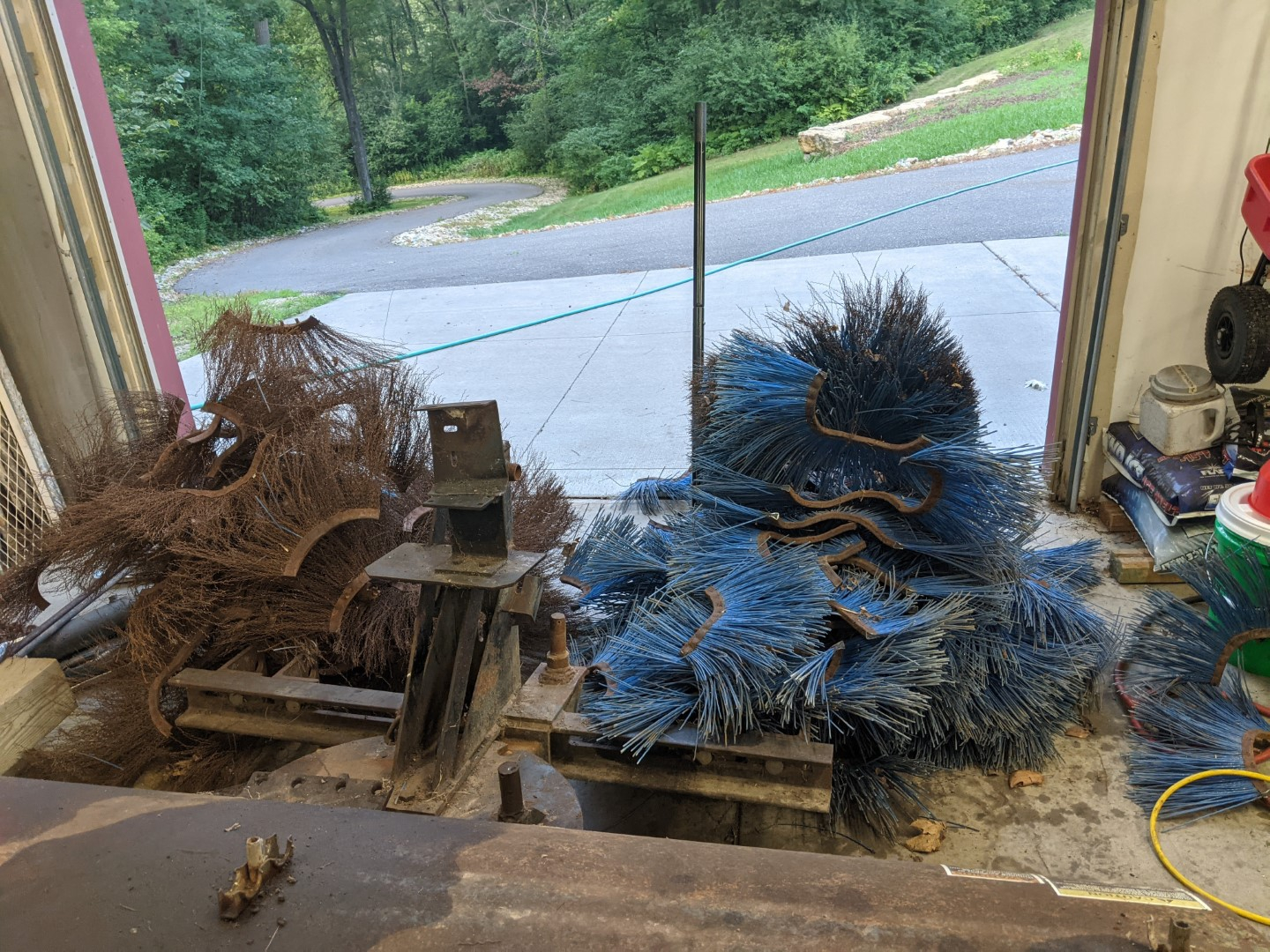 That was truly awful. Fortunately I'm guessing the last time I'll have to do it in my lifetime... Amazed I didn't start a fire with all the dried leaves, grass and such embedded in all this coupled with abrasive cutoff wheels. Tomorrow - to the dump with old broom chunks!