Joined

Oct 20, 2013
Messages

1,006
Location
Tractor

LS R4041H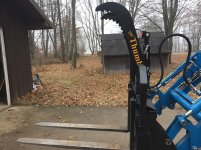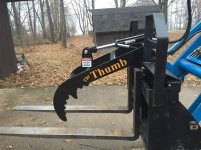 T My first weld/fab job (58 yrs old). Bought my first Tractor a little over a year ago and my first welder (Pa-300....Thanks SA!) about 6 mos ago. I have the Titan 48" Forks and the 36" Thumb. I used 2"x3" x 1/4" angle, 1/4"x2" flat bar, and some 3/8"x2" flat bar from the scap yard (.40 #).
I wanted to keep the Thumb somewhat upright and out of the way. In the lowered position the tip of the Thumb is 3.5" from the top of the forks. I don't think it not touching will be a problem, but if it is I'll weld an extension on it!
I welded every nook and cranny I could fit a rod into, just because it was fun and I need the practice! I bought a spare mounting plate and will be mounting that to my bucket next.
Thanks to all the great pics and ideas people have shared here at TBN...I used a lot of them! :thumbsup: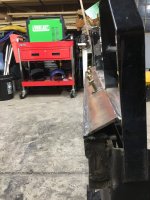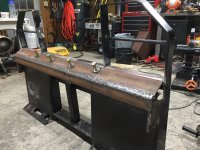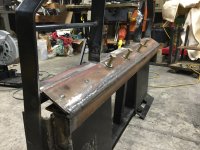 Last edited: