Joined

Dec 30, 2017
Messages

1,154
Location
Tractor

John Deere 2020 diesel, Kubota M7060HDC12
First sunny day we've had after a week of snow, then rain. I had 3 old Lombardy poplars in my yard that were just about dead so it was time to take them out. Looped a chain around them about 12 -14 feet off the ground, hooked the Kubota to the chain and over they went. Took care of the problem of having a stump in the lawn - now all I have to do is fill in the hole from the root ball.
This one was ~ 60 feet tall so I lifted one end up enough to get the saw under it and cut it into a couple sections before lifting it over the fence and hauling it to the wood pile.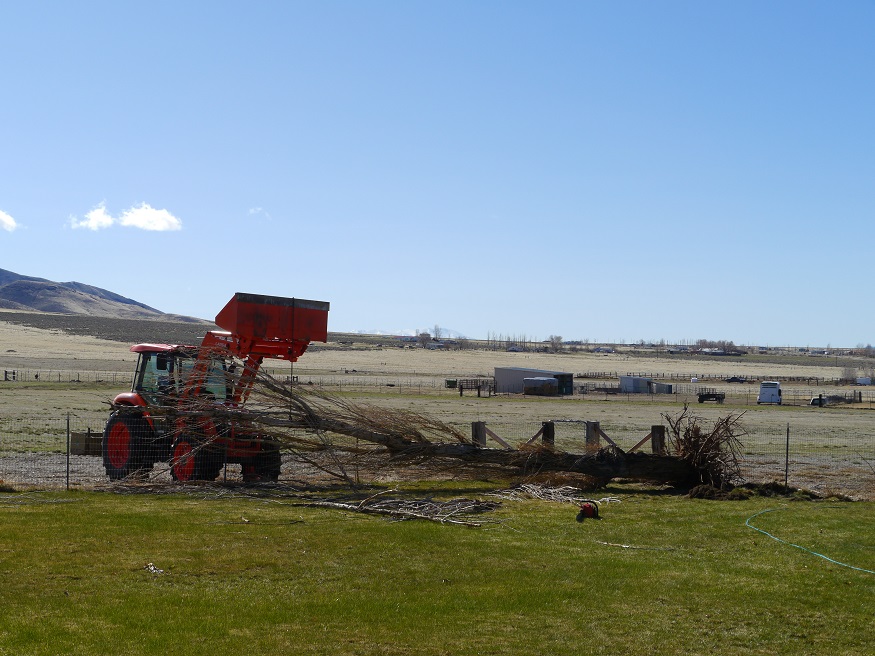 The root ball I hauled over to the brush pile.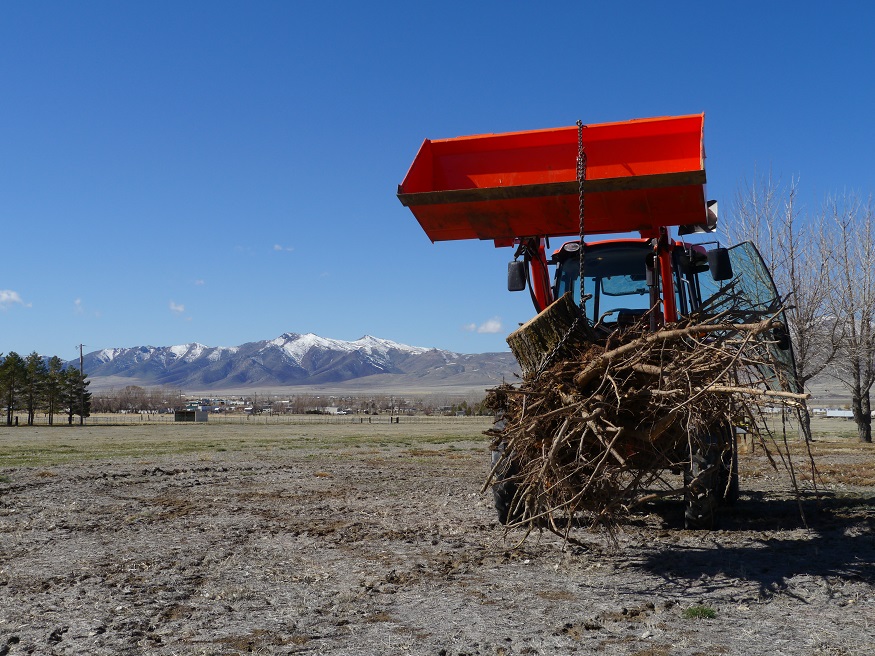 Hooked the old John Deere to the trailer and loaded all the branches I was trimming off to haul to the brush pile.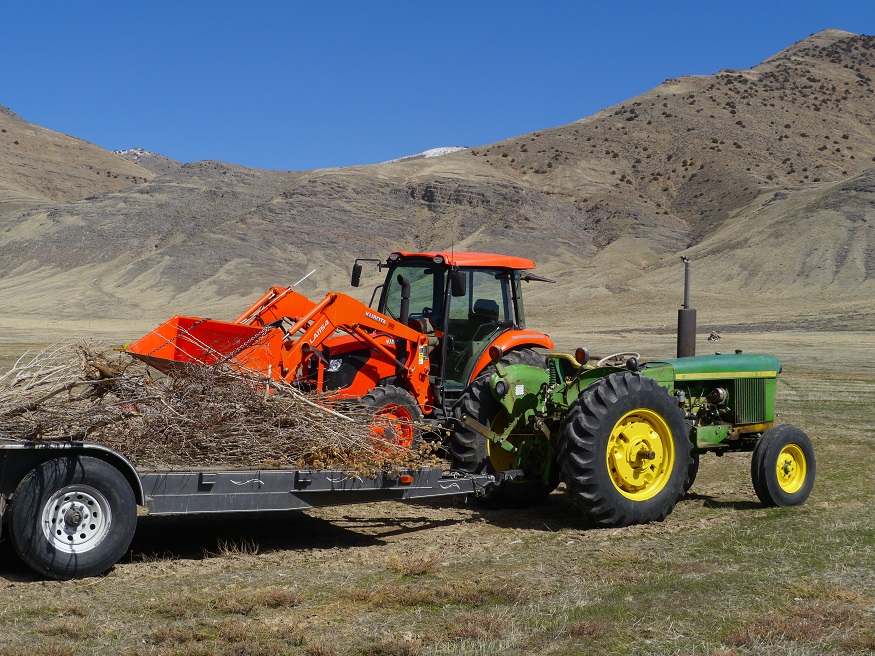 View from the Kubota seat. Sure was nice to have the loader to lift the logs up for easy trimming and cutting.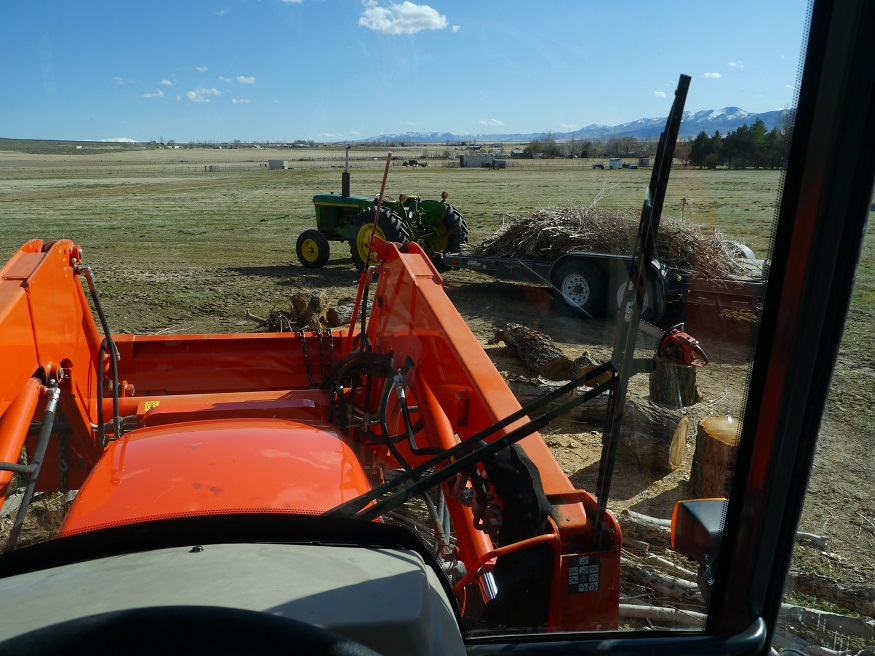 Should have enough wood out of these to keep me warm for a week or so next winter!