Joined

May 26, 2003
Messages

22,947
Location
Tractor

Several, all used and abused.
Friends of mine North of Dallas are adding on to their house. I don't know anything about their contractor. They asked me to do the job, but it's two hours each way and I'm not going to drive that far with so much work available close to home. Take a look at the first picture and share with me your thoughts. Look close at how it's framed. I've offered my thoughts to them and why it failed, but would appreciate input from those that know framing and engineering.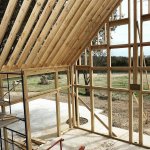 This happened last night. They are blaming the wind from the storm that went through there last night. From what I've seen on the news, the wind wasn't anything too extreme. Mid 20's seem to the the strongest that the weather and news websites are posting.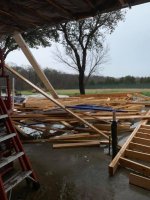 Thank you