Joined

Oct 20, 2005
Messages

6,825
Tractor

55HP 4WD KAMA 554 and 4 x 4 Jinma 284
I was messing around with Loretta's hydraulic system on her 284 Jinma this week. I took the valves off and decided to make a comparison of the stock ZL-20 FEL valve to her new Ranch Hand Supply aftermarket FEL valve.
I have a couple questions that came up after comparing them.
As advertised, Ronald's valve has superior quality and added features over the stock valve. It is much smoother to operate and feather. It has float, power beyond capability and rapid regen. Anyway, I took some photos of the valves side by each to show some details. They both have adjustable pressure relief valves and the linkage is similar, except Ronald's linkage seems to be of better construction.
Ronald's valve is gray on the left and the ZL-20 is black on the right.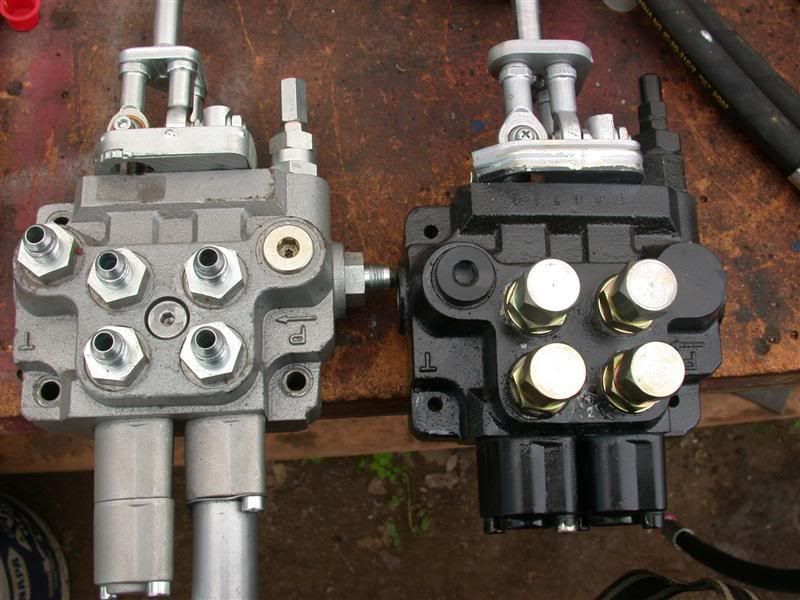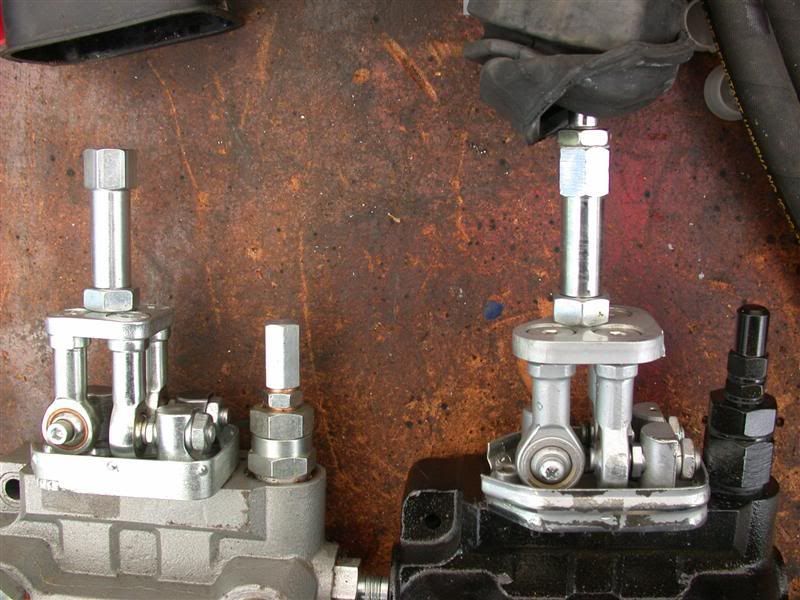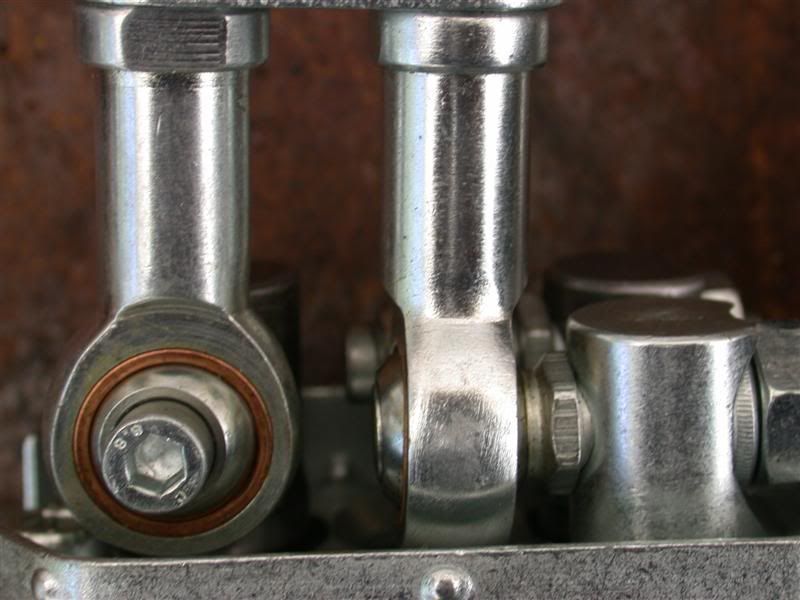 I'm not so sure I understand what rapid regen means exactly, but his valve sure is nice. I'm no hydraulic expert, so I don't know what makes those valves tick, other than the noticeable differences must have something to do with it. Maybe somebody can clarify it? You can see in this first picture that the valves look identical except Ronald's new valve is longer on the bottom and has a center plug in the middle of the 4 ports. I wonder if those physical differences are for rapid regen and float?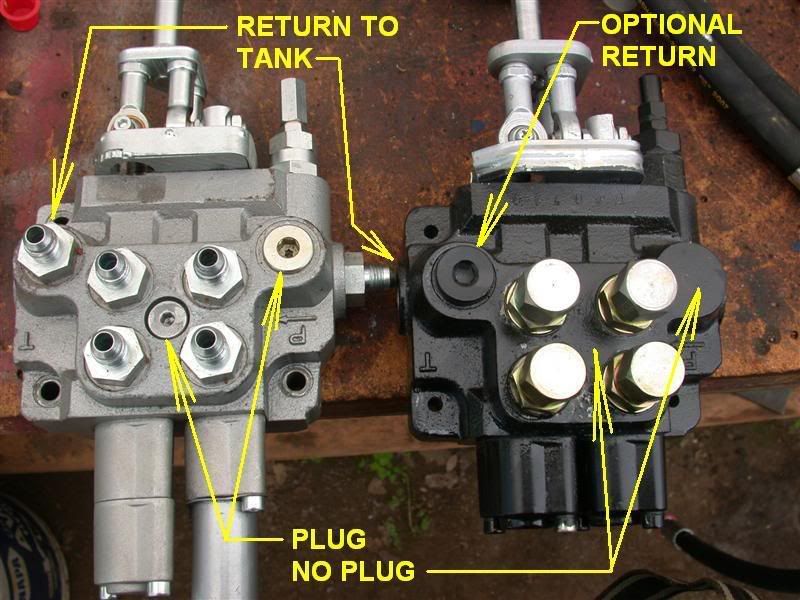 Ronald's valve has an alternate plug for power in whereas the ZL does not. (Look above the "P"). The other difference is Ronald's valve has the return to tank on the face where the ZL has an optional return port there, but it is plugged. (Look above the "T"). The ZL uses the left SIDE port for return, whereas Ronald's uses that port for the power beyond.
This is where the comparison gets interesting.