Joined

Mar 14, 2016
Messages

148
Location
Tractor

1967 Ford 5000 w/FEL, 1950 Farmall Super A for the wife to drive around
It is time to get some potatoes in the ground, all these years I have used a hoe..or is it Ho' to dig rows...that sucks so I built this "row-er" or what ever it is called
I purchased 2 row crop sweeper things from Agri supply, main purpose was to use them on my hiller etc to break up the dirt that was compacted by my tires, I thought as a went looking for ho's the other morning...that sounds bad hugh :laughing: how to do this with my tractor?
I saw them laying on the trailer and said "if I could hold them behind tractor and pull them..." out came cutoff wheels, grinder and welder
I needed an adjustable clamps so I welded this up and used pennies for a .06 gap..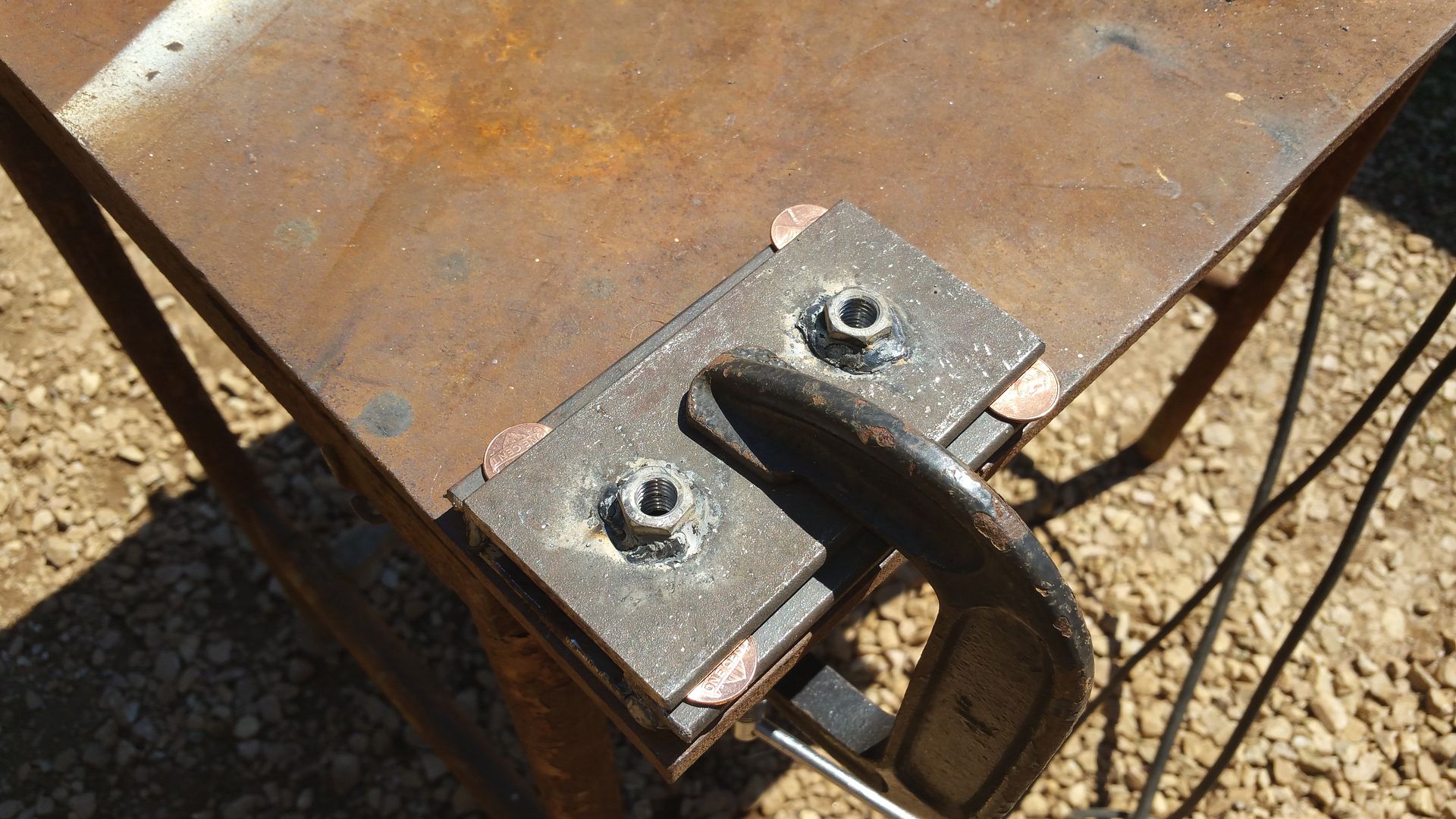 here it is
it is designed to slip into my 2" rec. setup I built a few weeks ago
Bent to shape after first use
it worked great!
I bought the digger spade blade thingies from Agrisupply, great folks so far!
Next? is to finish up my hiller today, and put out some more tators...