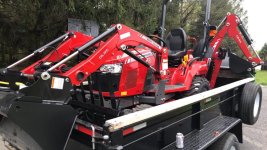 Stoked! Sold my 2014 GC1710, yesterday, picked this one up today. Didn't have much time to screw around with it but feels more refined from the operator seat.
The 1710 gave me good service and left with 595 hours on it with zero breakdowns, hopefully the new one will perform the same.
Got it with a 60" mmm and SSQA forks.