Here is the current progress of my Power Rake that I'm building for my Kubota BX.
I didn't want to start this thread right when I started as I usually get partway into a project and it ends up never getting finished but this one has come a long ways.
Rake is going to be about 58 wide (roller width), utilizing a 1:1 gear box with 20T and 10T sprockets to cut the RPMs in half.
Also be aware that this will be a light use implement so I tried keeping cost down.
All hardware was bought from Surplus Center and steel from local steel supplier.
Here is my first real use with a plasma cutter. First one came out pretty good but had a lot of problems getting the others to cut well. I'm sure it was my mistake.
Also bought some nice Hougen Rotacut hole cutters to cut out the 1-1/4" & 1" holes.
Getting the plates tacked in place.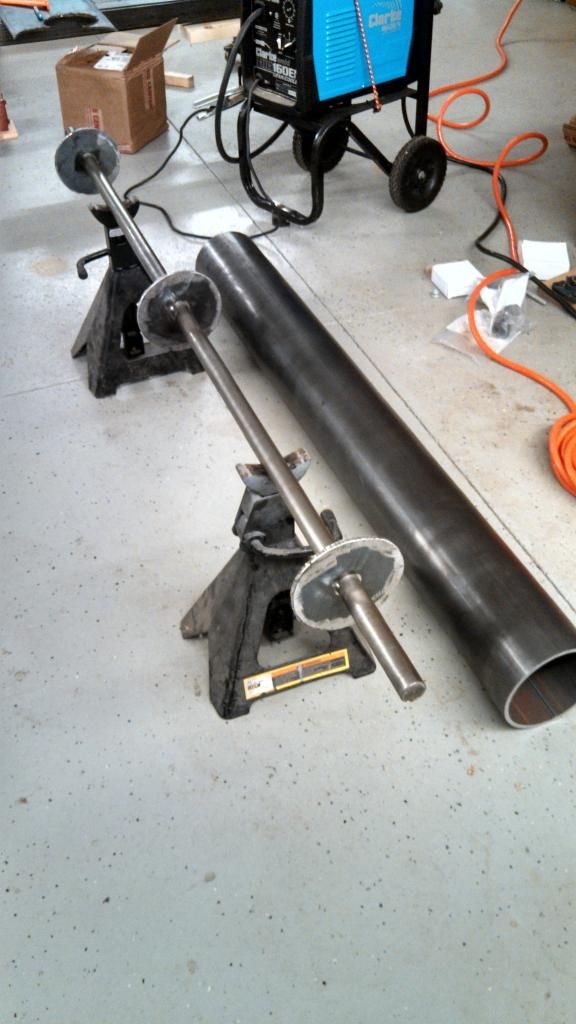 Shaft and plates all welded in, no changing it now.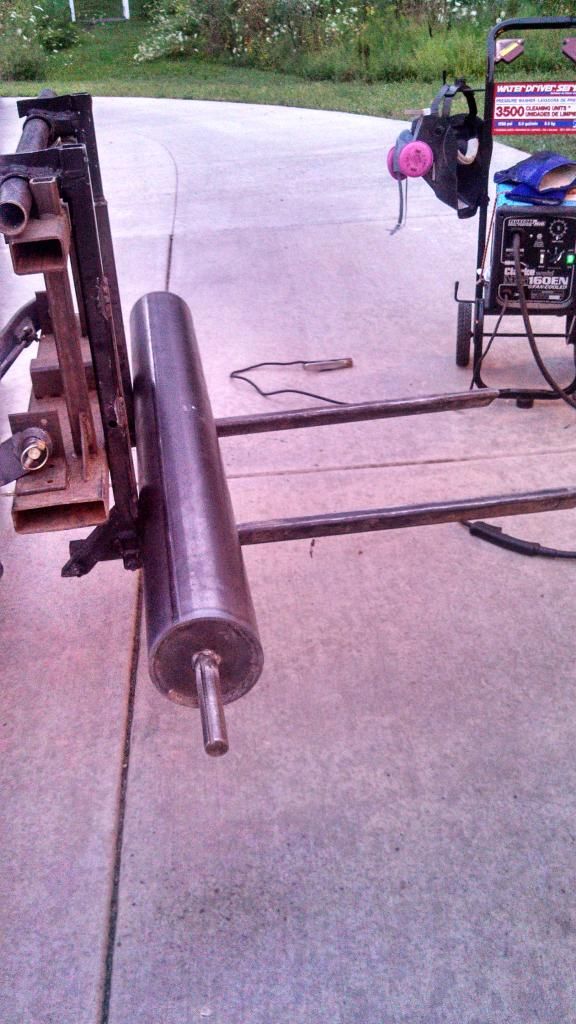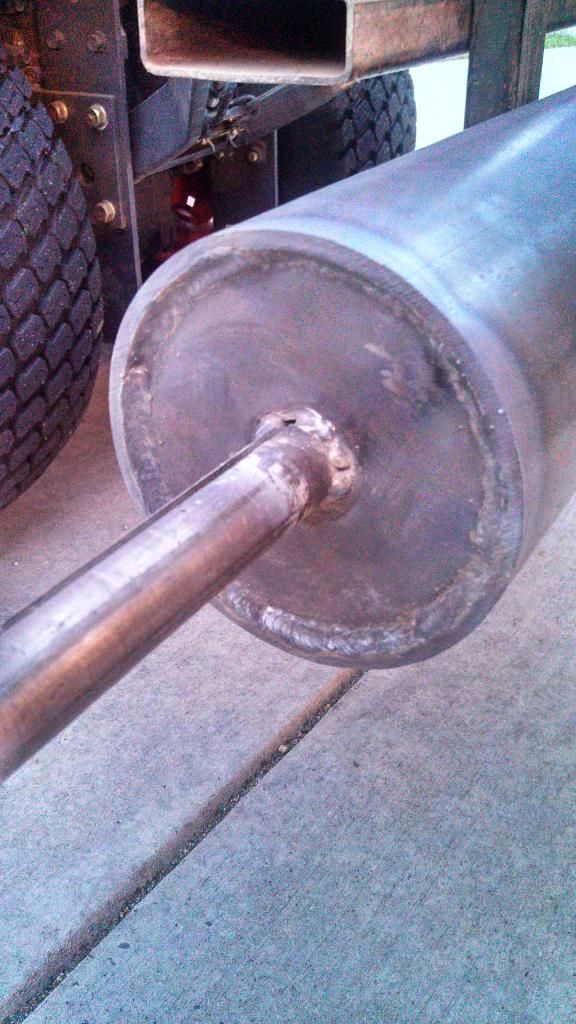 Building the frame.
Opps! :duh: Broke one of the cutters. Hougen was nice enough to send me a replacement.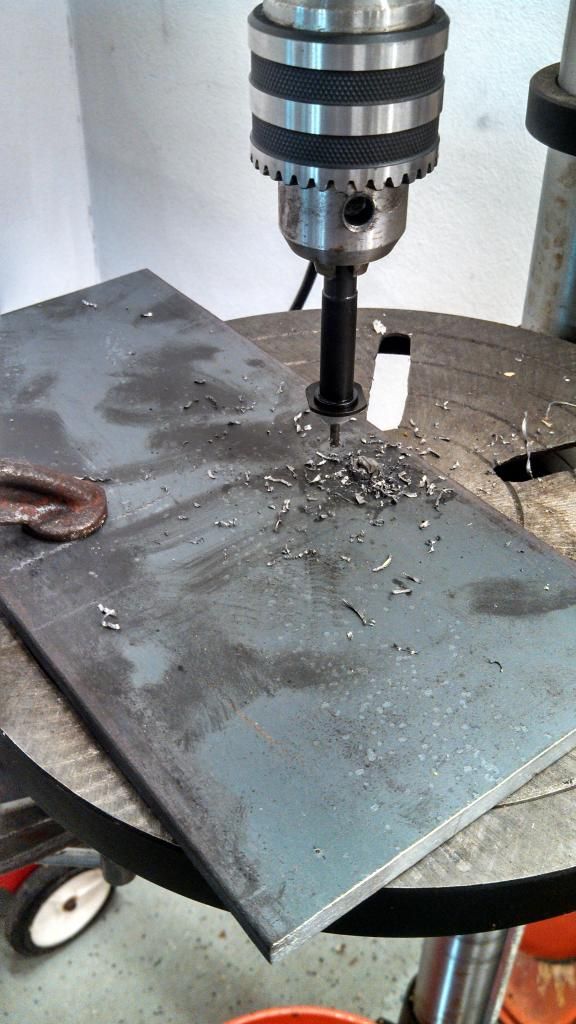 Father in-law had some scrap C-channel that was perfect, just had to weld two pieces together.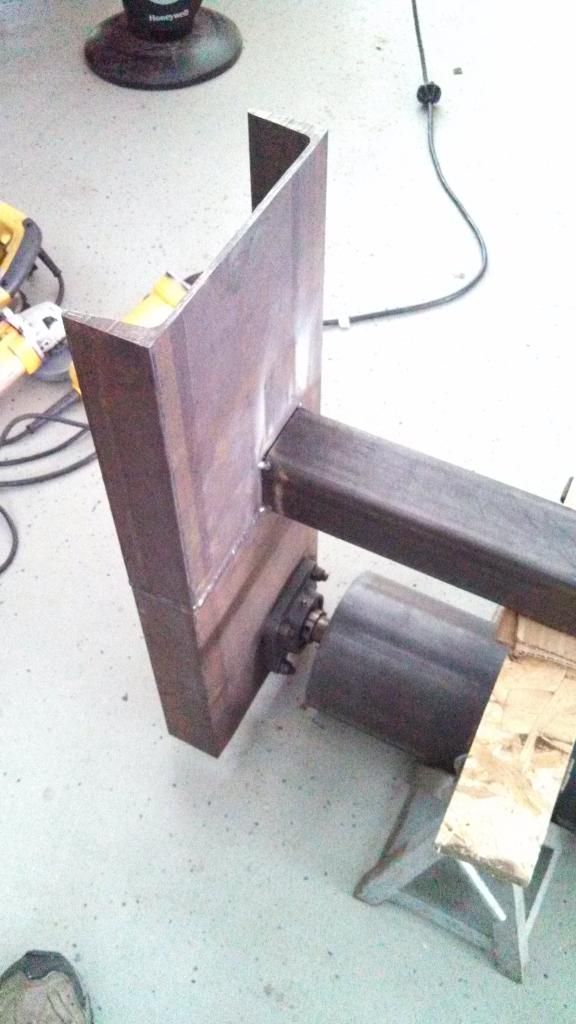 Still need to build an idle gear tensioner.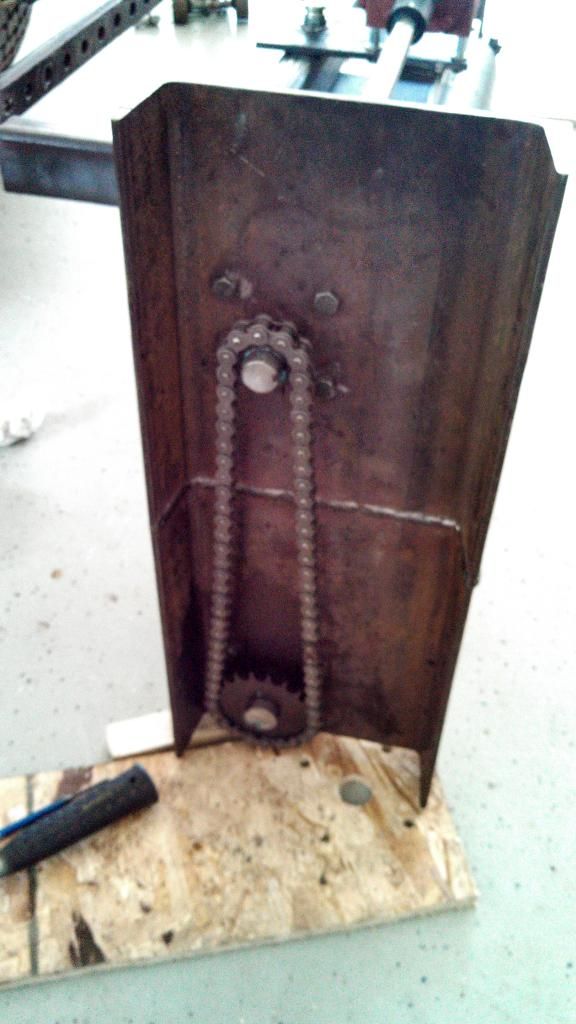 Break time to think about the swivel hinge design.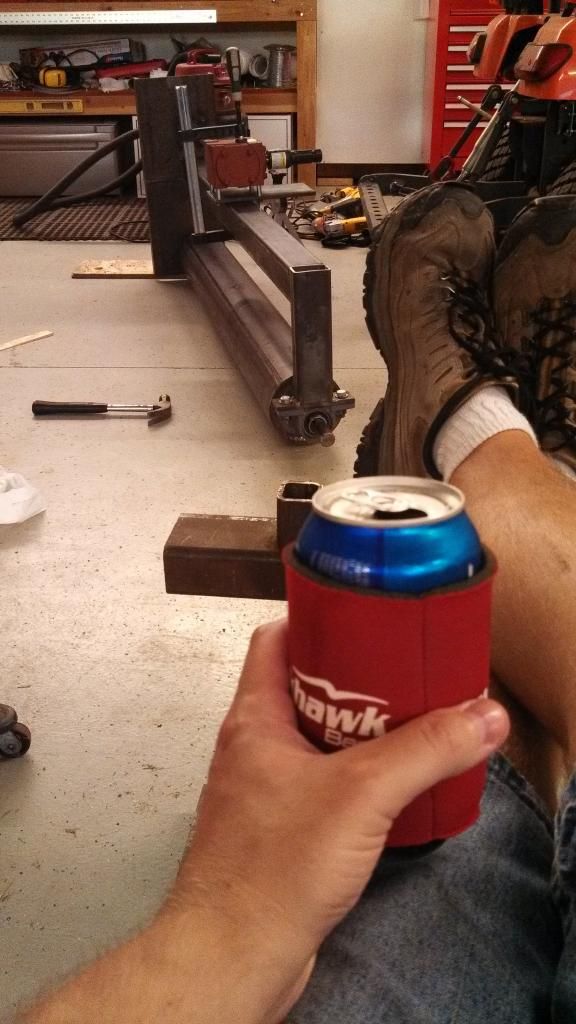 Still trying to keep price down, I came up with idea to use some stock 3pt parts from Farm & Fleet. I used 2 (actually 3) top link bushings and a top link pin to create the swivel joint.
I took two bushings and put them through the tubing, welded and ground flush.
Here is what the tube with bushing looked like with put between the support plates. You can see the recess which is where the extra bushing will go. What this does is allow me to remove the tubing from the main frame if I ever need to.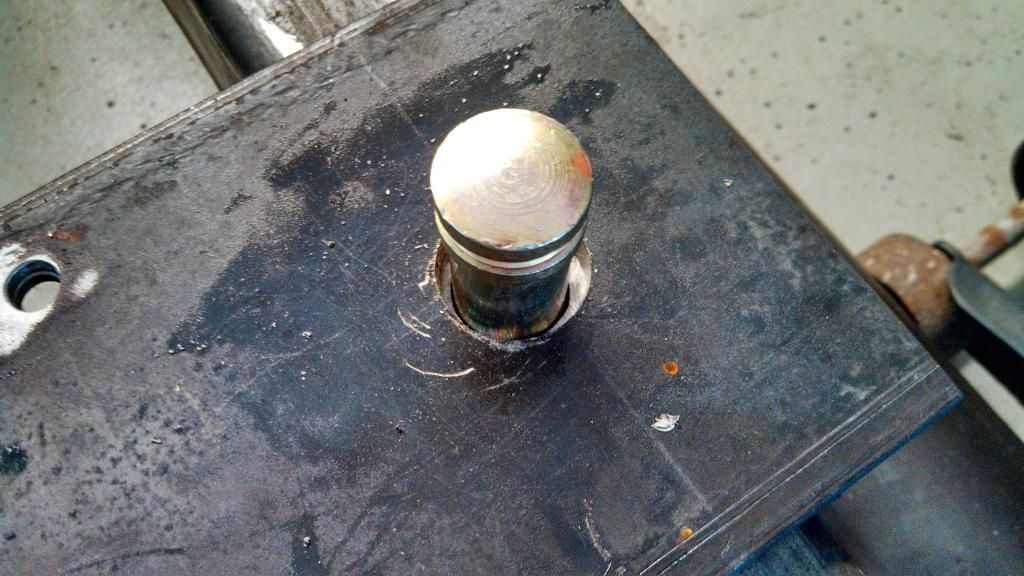 And here is the 3rd bushing cut down and in place ready to be welded. And the bottom of the pin which just uses a pin to hold it.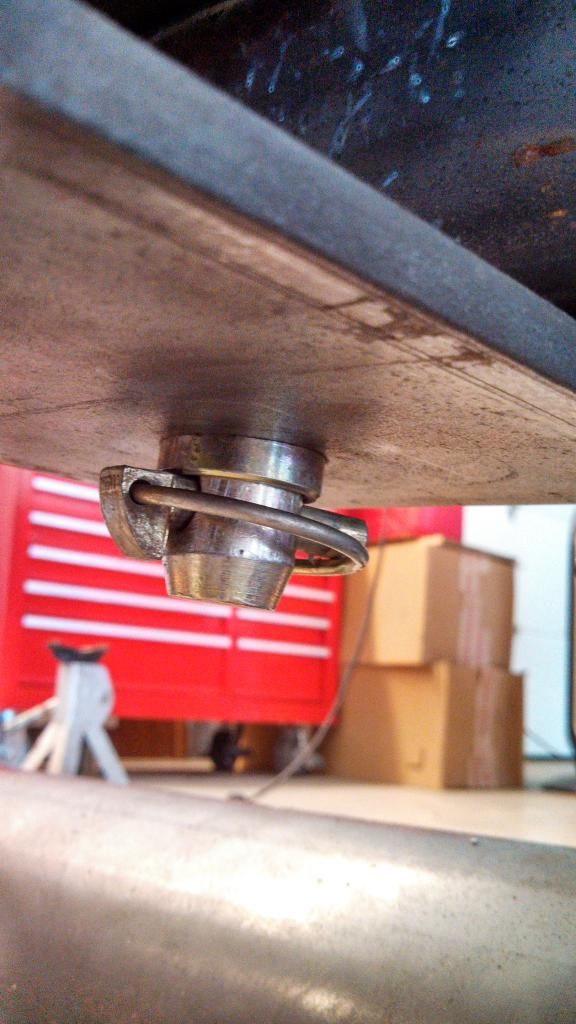 What it looks like so far.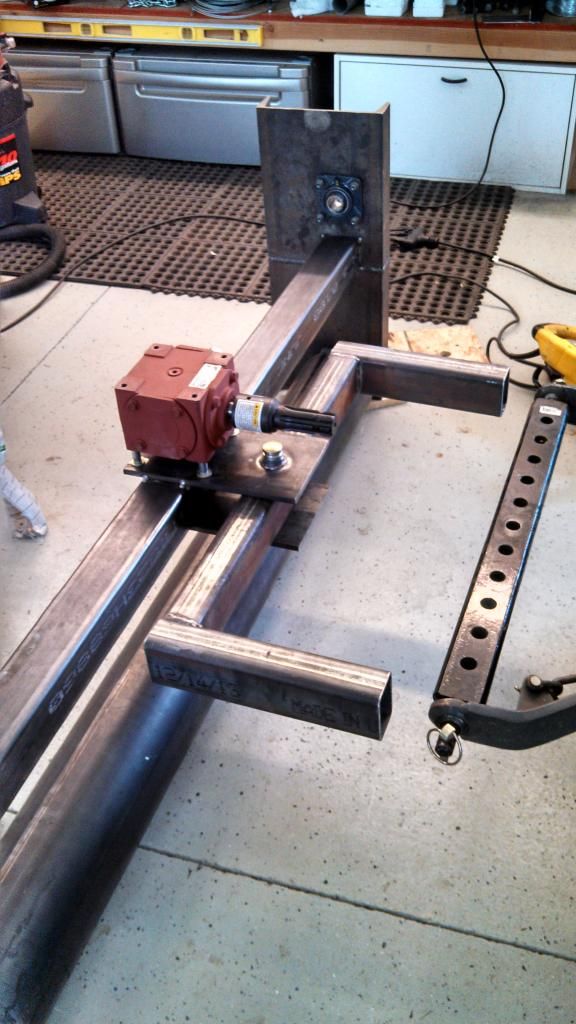 Hopefully start working on the 3pt hookup and also need to build the gauge wheels. Then the fun come from cutting and welding on all the teeth.