I've been wanting a work platform for quite some time, but never pulled the trigger on making one. Then I came across a Craigslist ad for 275 gallon IBC totes for only $25; yea I jumped on that and got two of them, I might go back and get a couple more, but I digress.
Took one apart yesterday. Pro Tip: If you are going to turn an IBC tote upside down and use the tractor to remove the plastic water tank, close the valve first. That way you won't break off the handle! OOPS!
IBC tote upside down and tank removed: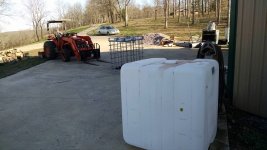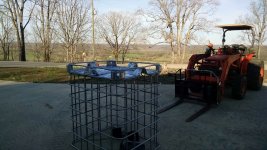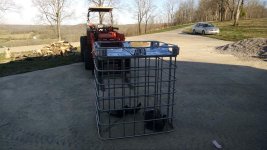 Cut out the side entrance, took about 15 seconds with my Ridgid battery-powered sawzall and carbide blade: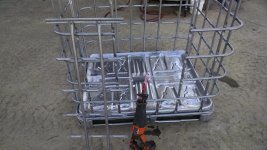 Installed safety gate chain: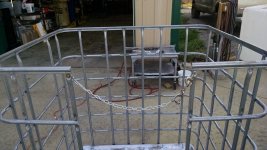 Need a place to hold and/or store tools and stuff so I'm not bending over; no problem, 20mm ammo box to the rescue! I also added a rubber mat I had laying around so there would be no slipping on the shiny steel floor.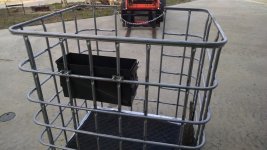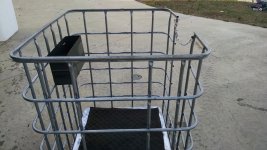 And the final product in it's natural habitat: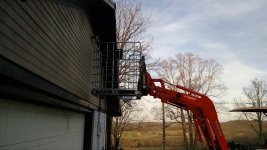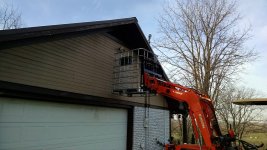 The bottom of the tote is just above 8', so I could reach it using my 8' ladder. However, I'm really hoping I can teach my wife enough to use the tractor to lift me up while she's in the seat.
Hope you enjoyed it!