Joined

Jun 11, 2020
Messages

2,418
Location
Tractor

Kubota MX 5800, SkidPro 4 in 1, Ratchet rake, SkidPro pallet forks
This is pretty rural. About 2 months ago i adopted a stray hound i found freezing under my camper. She's a doll and currently running the show but she was born to hunt!
Turns out she's a Plott hound, according to my electrician. I looked them up, she meets all the criteria. Plots were bred to hunt hogs and bears, she's 40 lbs!
I walk every morning and usually find something interesting. If nothing interesting then the spider webs get my attention.
My new pup takes off immediately and I usually do not see her for the entire walk although I can hear her bellowing. She hunts full time!
After the first 2 weeks she brought me a dead rabbit. Yesterday she came running up with something in her mouth. I thought it was an old soccer ball or maybe one of those mylar balloons that seem to end up in the woods. Nope.
I'm not a hunter but I guess this is the bowel from a deer? She was so so proud! I got both dogs back home, jumped in the rtv with a shovel to dispose of it only to find her chomping on it!
Much as you love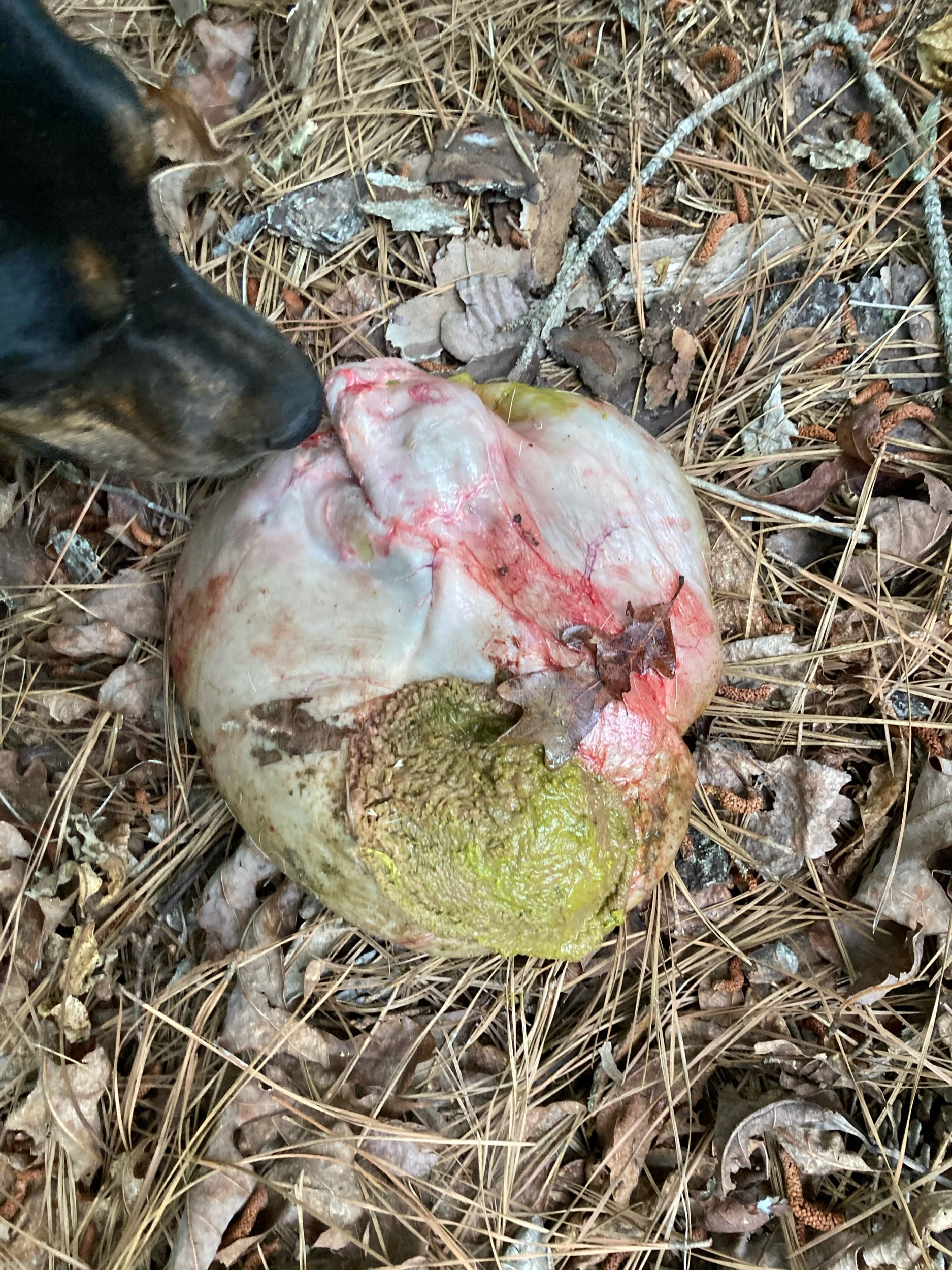 them, dogs will eat some pretty gross stuf!