Grasshopper Introduces New HighLift™ Collector
MOUNDRIDGE, Kan. – Jan. 15, 2014 – Focusing on product innovations to meet customer and industry demands, The Grasshopper Company – a pioneer of commercial-grade zero-turn grounds maintenance equipment – has expanded its popular PowerVac™ collection system with the HighLift™ 15B.
The HighLift™ collector can be emptied from a raised position at the flip of a switch, adding to the flexibility of the Grasshopper PowerVac™ system. With a maximum vertical emptying height of 72 inches, it allows operators to empty clippings and debris with precision into an elevated space such as a pick-up bed or trailer, or other hard-to-reach areas.
See the HighLift™ 15B in action (video).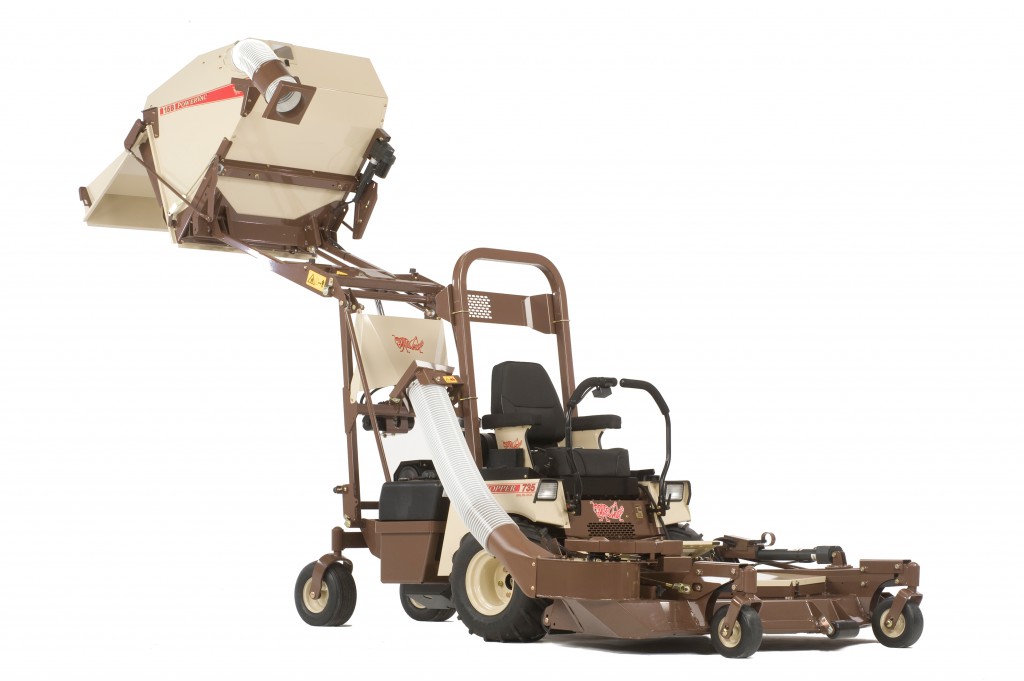 The rear-mounted HighLift™ collector and deck-mounted Quik-D-Tatch® vac retain the mower's zero-turn maneuverability. The deck-driven vac picks up virtually any kind of debris for a clean, manicured finish without the need for an auxiliary engine, and can be easily removed in minutes without tools.
This new collector features a 15-cubic-foot capacity and a tapered bottom that compacts debris for continued productivity with fewer stops. Fabricated claw arms inside the collector facilitate easy discharge of compacted debris.
More information and specifications will soon be available on the company's website. To learn more about the full line of Grasshopper True ZeroTurn™ mowers and grounds maintenance equipment, visit grasshoppermower.com.