/ Biggest group of idiot gun owners that ever lived
#201
Joined

Feb 15, 2005
Messages

8,938
Location
Tractor

F3080
Some of my better after college buddies became cops in Reading. It seemed even back in the early 90's, the town was going downhill.
Out of curiousity, I used googlefu. I was surprised that Uniontown was ranked higher per crime than Reading or even Philly. I use to work in Uniontown when I lived in West Virginia, and would NEVER come to that conclusion.
Crime stats however can be misleading for numerous reasons, let alone who is collecting the data IMO.
I've worked in both Winston Salem and Reading Pa. See below for Winston Salem per some stats you can find
The irony is look at Reading below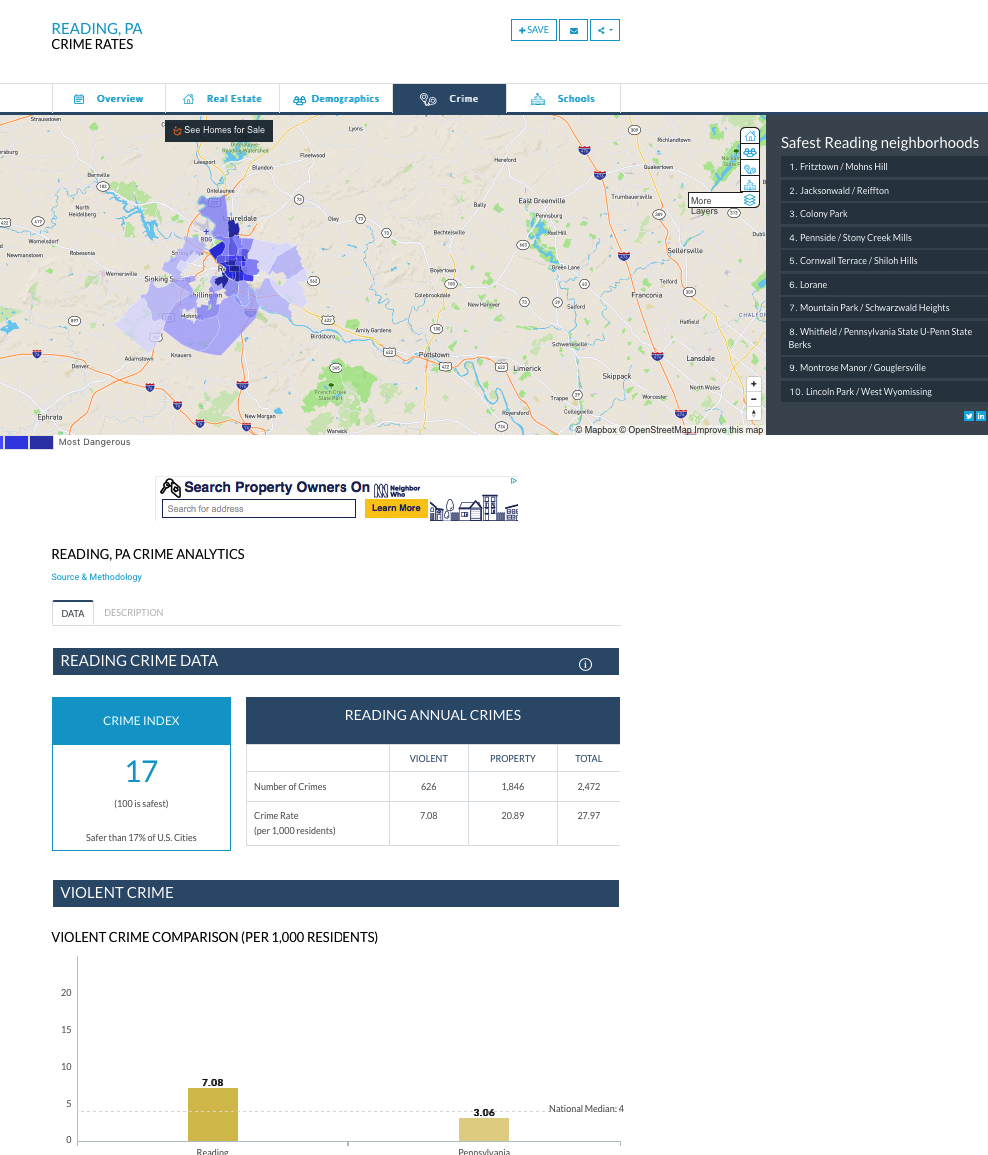 I worked in Reading in the 90's. I would assume Winston Salem is safer now than Reading even in the 90's. The bigger irony is Philly is given a crime index of 9 vs Winston Salem, so Winston Salem NC is more dangerous than Philly per this website and how they calculate their data. I use to go to Veterans stadium for sporting events, and no way would I consider Philly safer than Winston Salem.
FYI, Uniontown had the same "crime index" as Winston Salem.
Go figure.