Joined

Feb 8, 2013
Messages

12,656
Location
Tractor

Toolcat 5610 G - Bobcat V417 - TORO+Loader
I didn't know about small square hay bale bundles until late last year when we bought a 21 bale bundle for the horses.
The bales are stacked on edge and strapped with steel bands.:

We bought two bundles this month. The bundle on the trailer is laying down, the one in the truck is standing up:
Unloaded the trailer first with the forks and put the bundle on two 4' square plastic pallets close to the back wall.
Unloaded the truck and set the bundle on the 8' long dolly: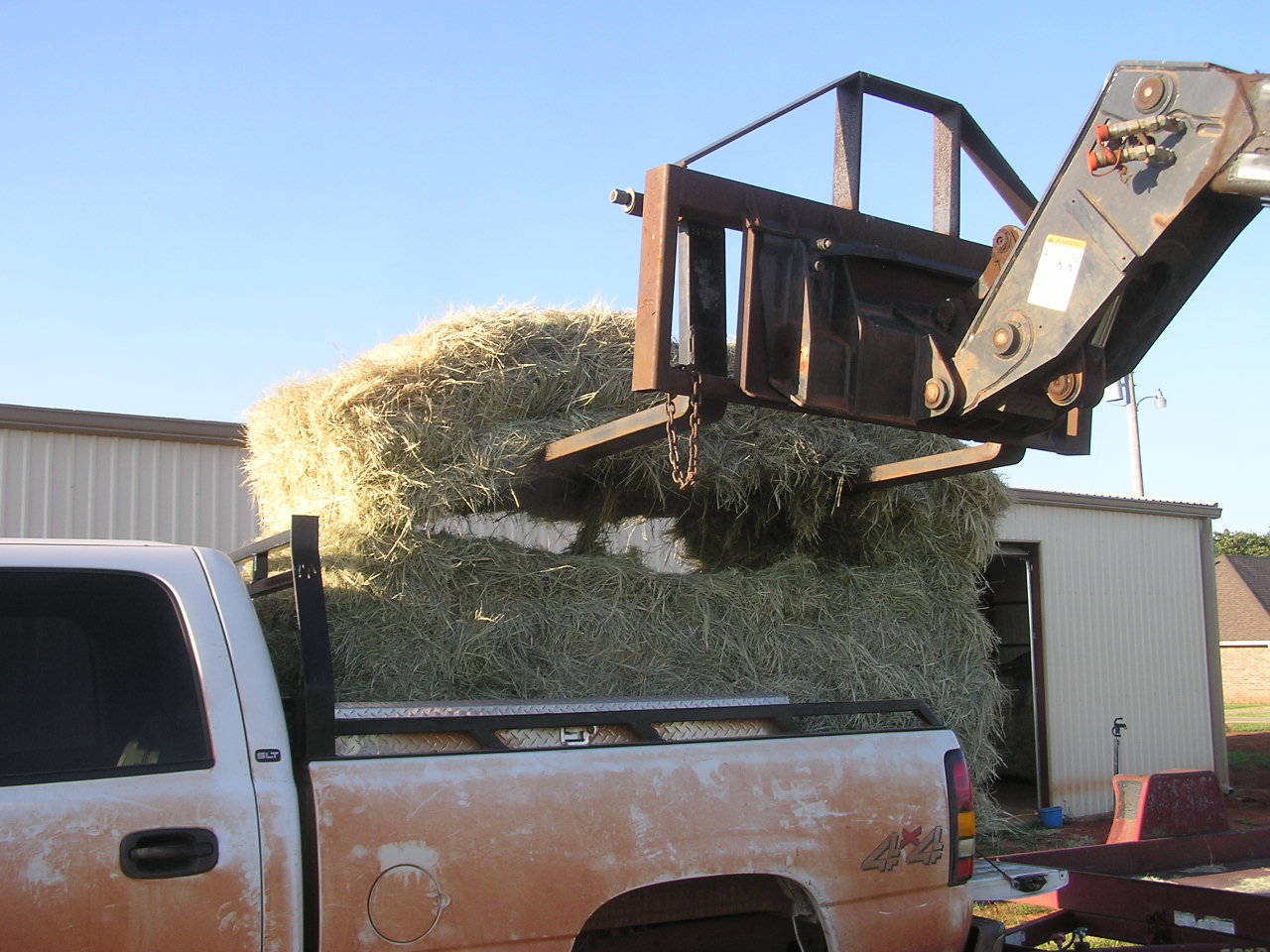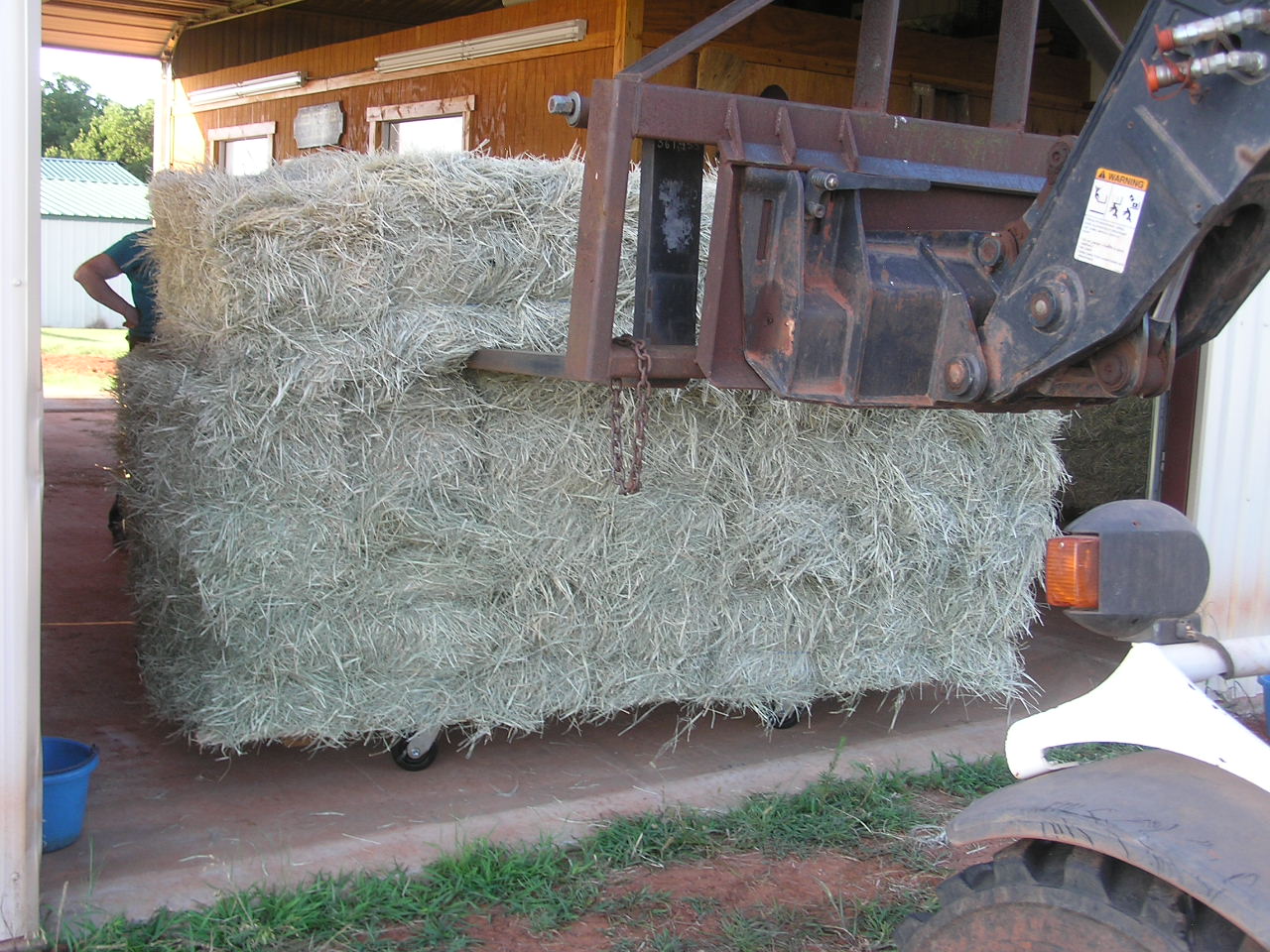 My wife pushed it over to the first bundle and pulled the tarp over them: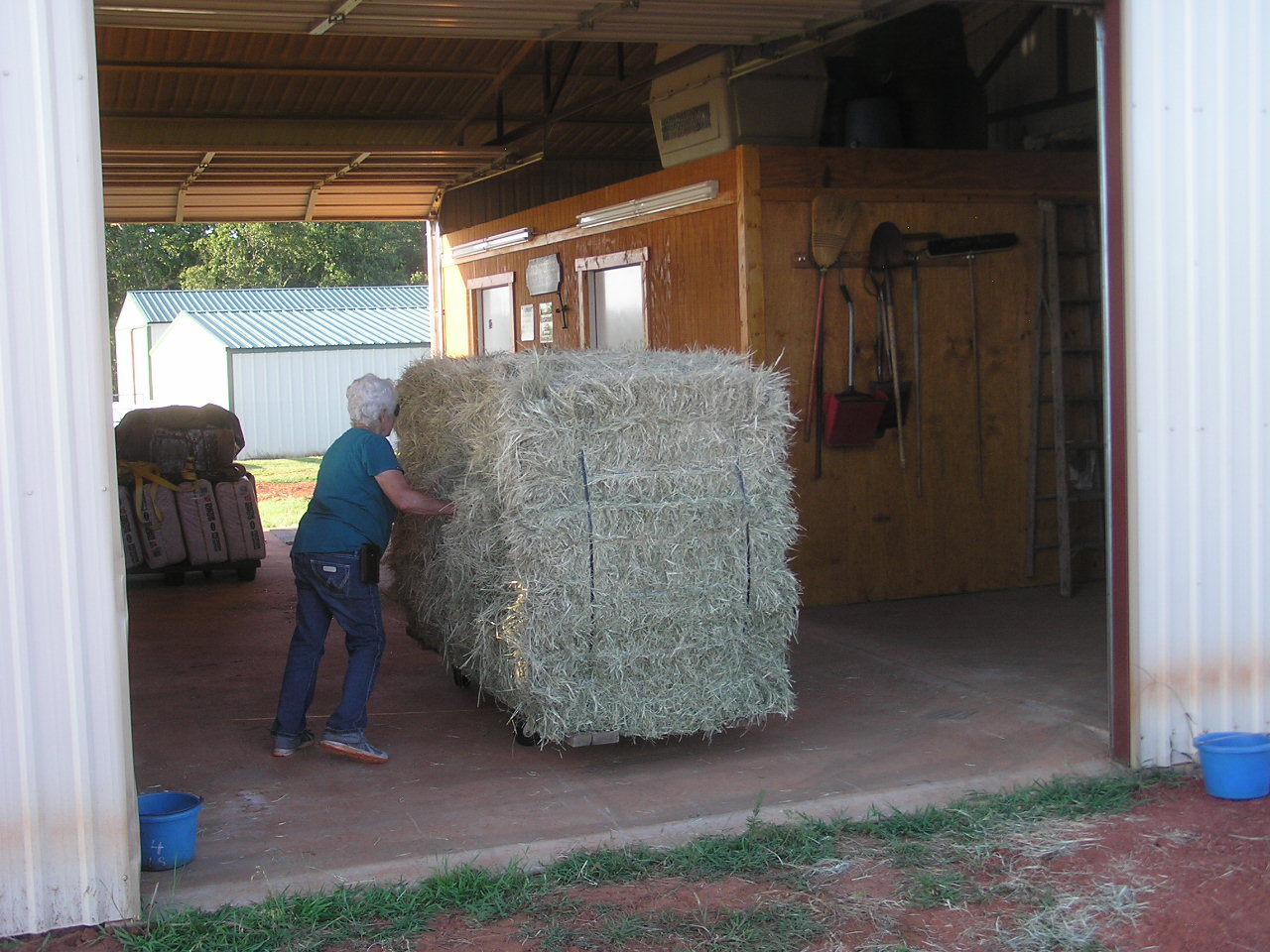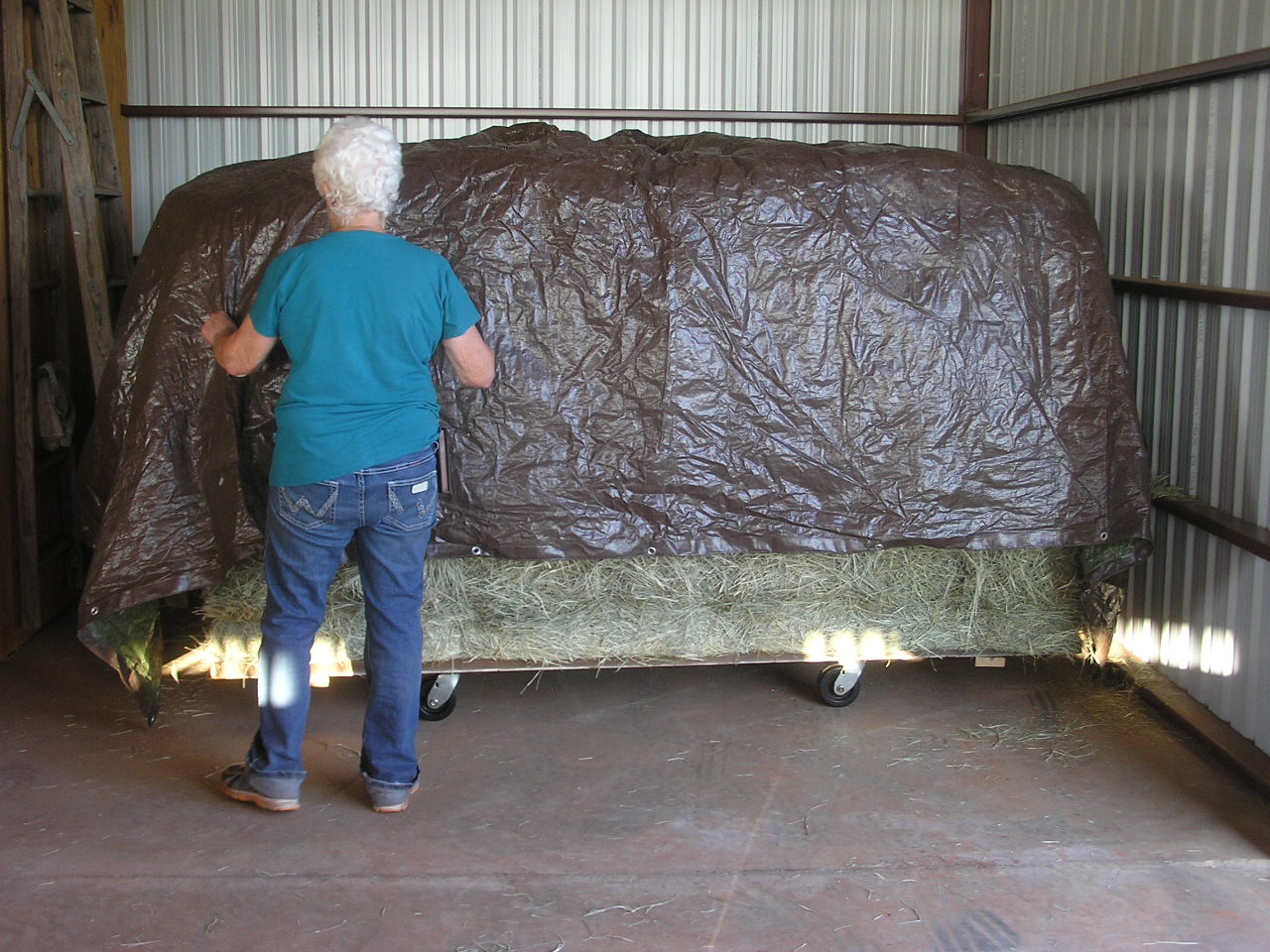 Sure is easier than unloading each bale and putting it on the stack.