Joined

Feb 8, 2013
Messages

12,704
Location
Tractor

Toolcat 5610 G - Bobcat V417 - TORO+Loader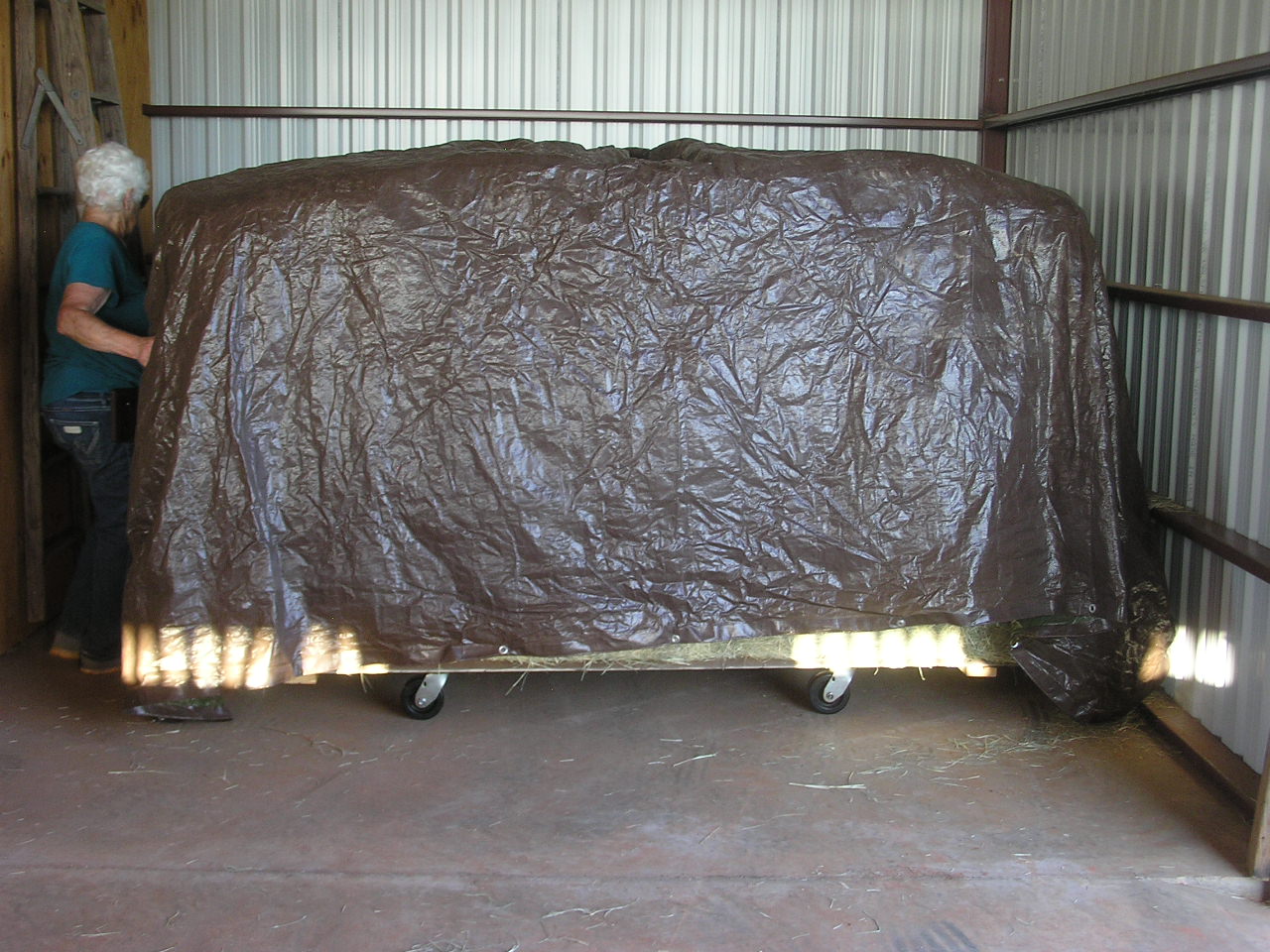 Well we (she) decided the two bundles were taking up too much floor space. So I said I could stack #1 on top of #2.
Rolled #2 out to show where #1 was: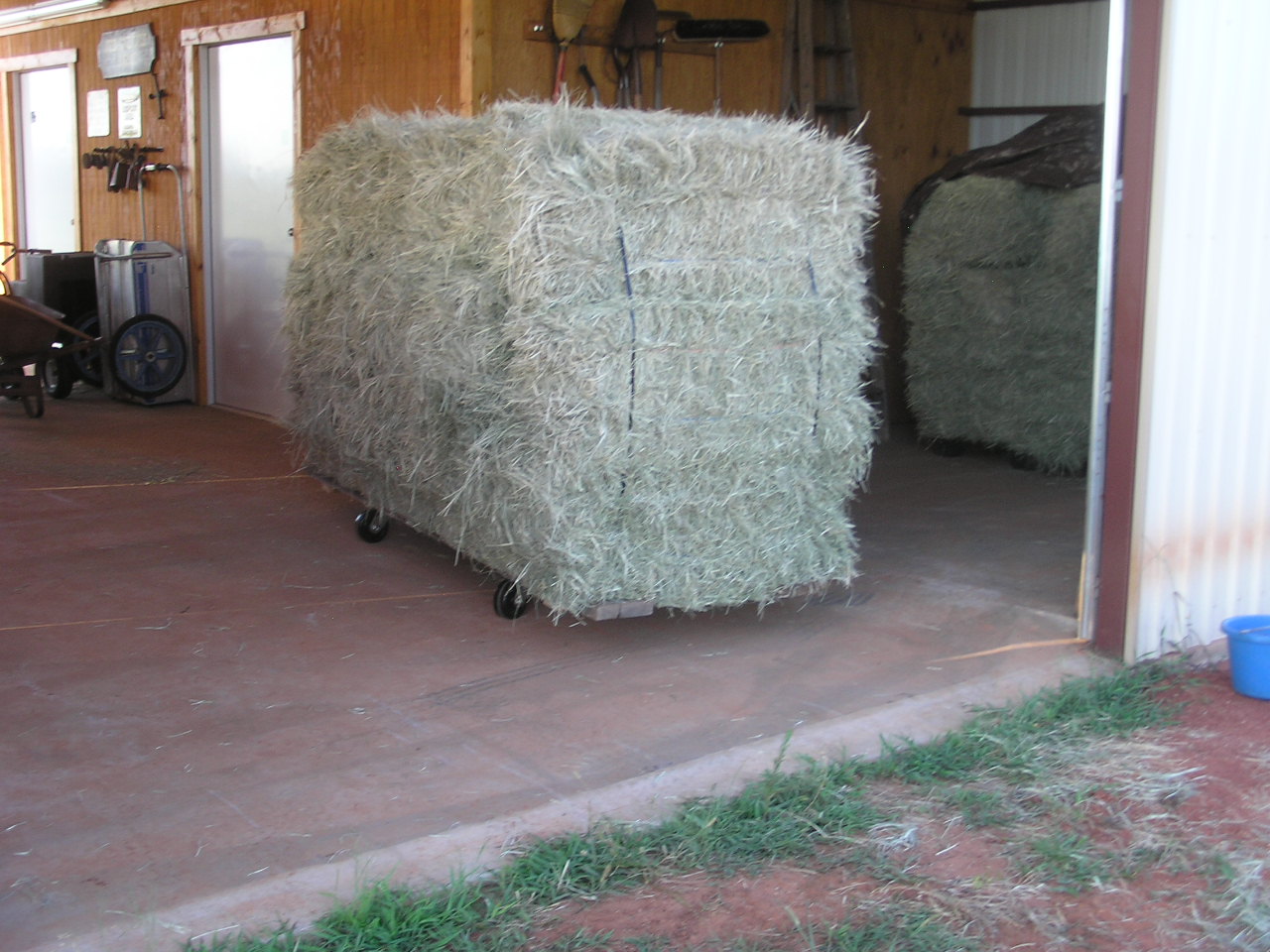 Brought the shop crane to the barn on the tilt trailer, put a ratchet strap around the bundle with a chain over the top through the crane hook, picked the bundle up from the plastic pallets and put it down on the piece of flake board seen on the shop crane frame here: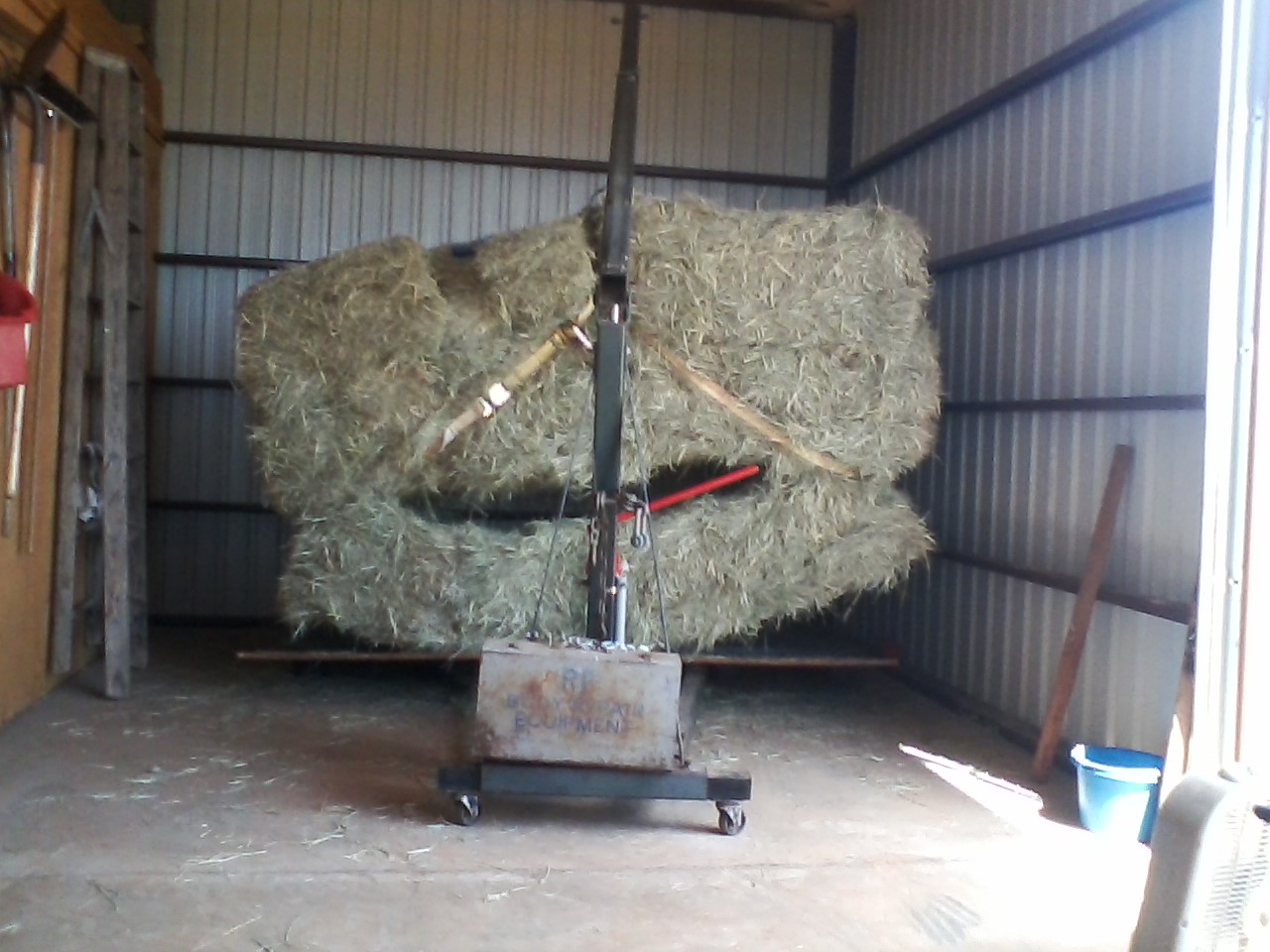 Rolled it out to the aisle, stuck the forks in that opening from the other side, then removed the shop crane.
Raised it up, rolled bundle #2 under it, let #1 down, backed the V417 up, got out to take a picture and #1 fell off the back and landed on it's side partly on the tilt trailer. Used the ratchet strap and the V417 to get it mostly vertical. The bales are not packed very tight, so the bundle is not square now.
Got a come along and drug it onto the trailer: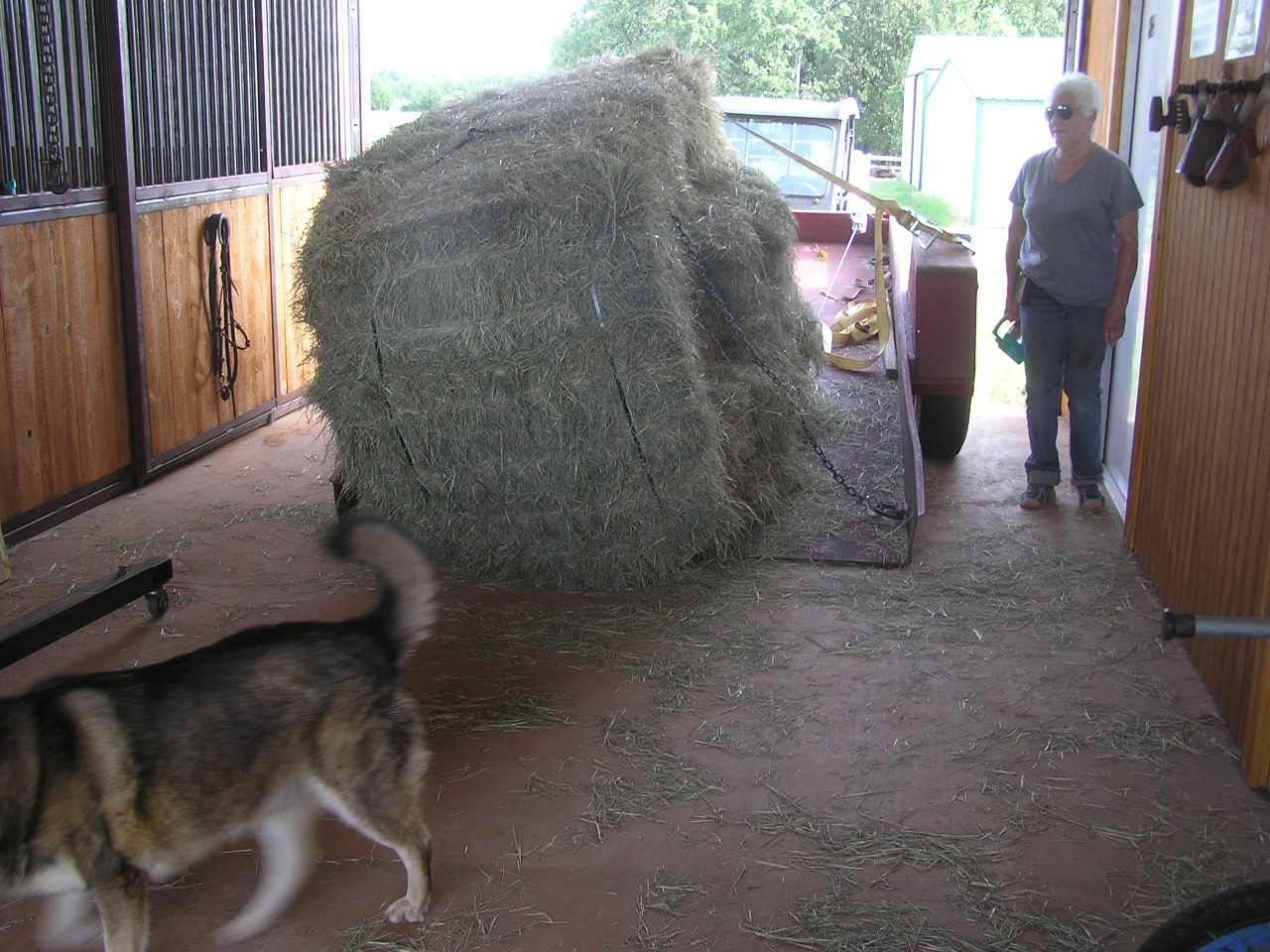 Slid it up farther and got the trailer latched: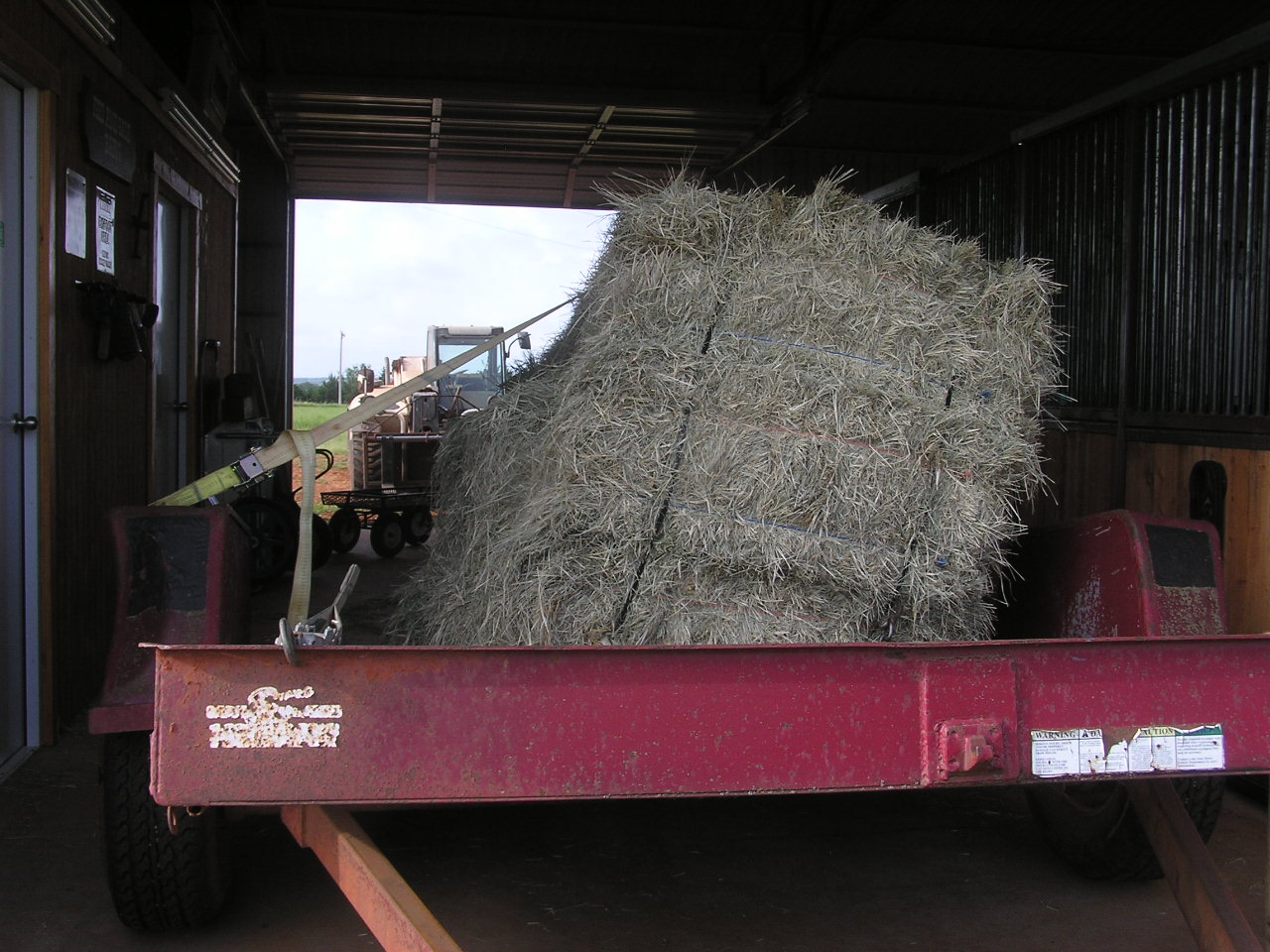 Parked it in the cow barn: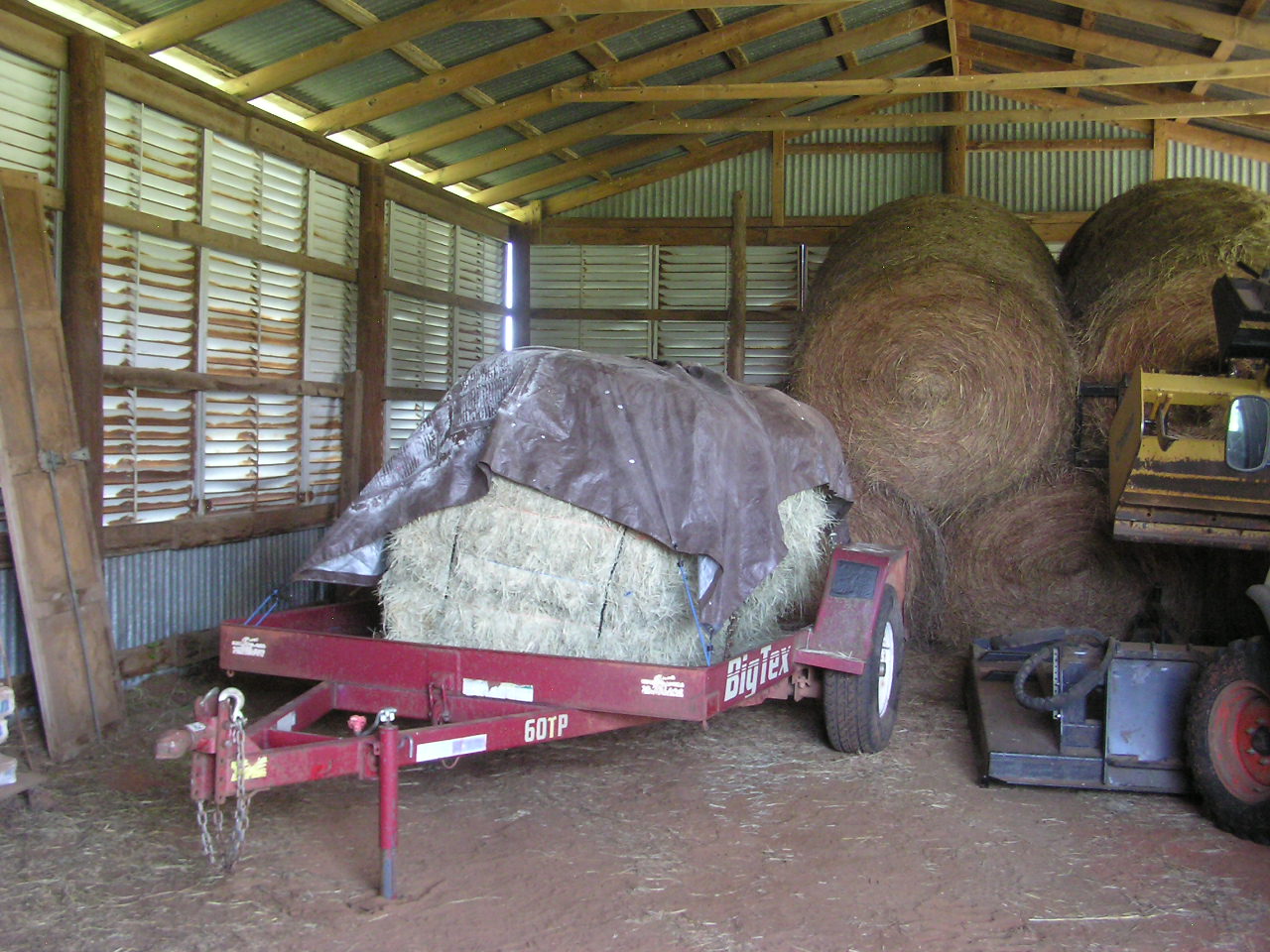 Rolled #2 to the side of the storage area: