/ Let's go over air compressors...
#21

Joined

Jan 6, 2017
Messages

3,609
Location
Tractor

Husqvarna YTH24V48 riding mower, Branson 3725CH
I've had my Quincy for about 4 years now.
Very satisfied.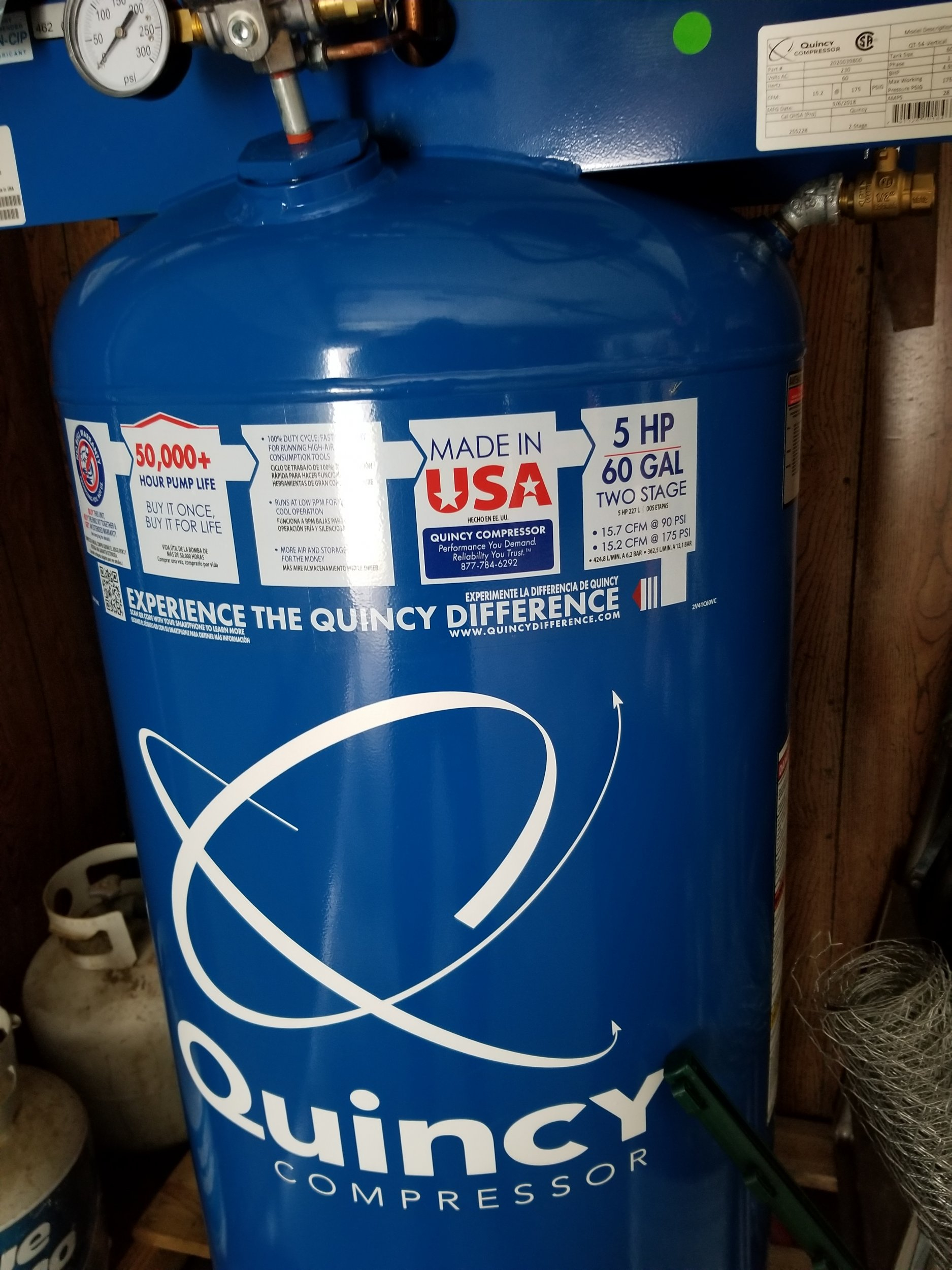 The amount of CFM at the specific PSI your tool needs is what matter. Many compressor companies play shenanigans with the rating numbers. It's much easier for a cheap compressor to make CFM at low PSI. But making good CFM at high PSI takes some real grunt. Most home shops never need more than 90-100 PSI for their tools. But finding a compressor that makes good CFM at that PSI is tough. None of the box store or low cost tool stores (looking at you Harbor Freight), would carry a compressor like that. At HF, they sold some air tools that couldn't be driven by the compressors they sold.
Having large air flow (CFM) and combining with a large tank, makes it so the compressor can "keep up" with constant demand tools, like air sanders. I can run my air sander indefinitely with my compressor. Sure it kicks on the compressor motor, but it's always able to refill the tank reservoir at the same time I'm running the tool. I never have to wait for the compressor to "catch up" to my use.
Now when I'm out mowing remote pastures, I'm using my little pancake compressor that's powered from my generator in the back of my truck. I am constantly having to stop when blowing out my radiator and coolers on the tractor, so the poor little pancake compressor can catch up.