/ why does using FEL stop Power Beyond flow
#1
Joined

Sep 15, 2021
Messages

214
Location
Tractor

kioti ck2610
My FEL completely cuts off the flow to the remaining PB. IE: when you're using UP/DOWN or CURL, rear remotes, 3rd function, etc cease all function. I understand this is ~universal. But why?
here's the schematic from the manual (with some annotations to help, as these are hard to read if you don't look at them much). As you can see,
FLOAT
and
Hold/Center
allow PB flow, up/down
do not
(at all)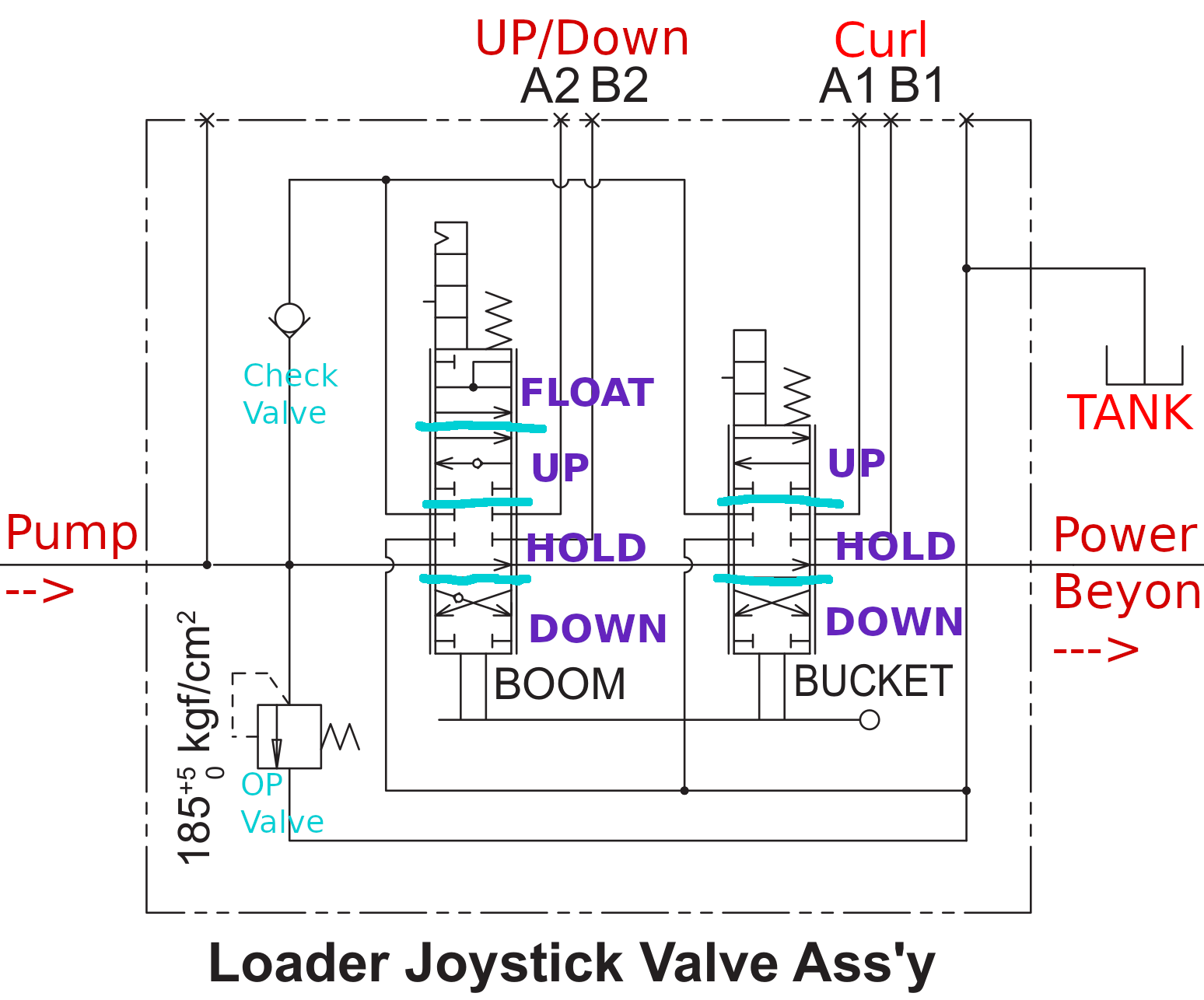 MY QUESTION
: can you get replacement valves that operate like this (using the UP/DOWN cylinder w/ float as example)
in the end, when a cylinder reaches the end of its travel (or overpressure is reached), the same thing happens (PB flow interrupted, overpressure valve quickly activates dumping all flow to tank)
BUT in the really common case of feathering a change:

PB flow continues, fed from the draining cylinder
the FEL cylinder still has "priority" to the pressure in the system; it must be moving for any flow to be delivered to a downstream (in the PB circuit) load
the delivered power is split between the FEL and any other attachment in use .. but at least you have the option to split it here
I don't see a lot of downsides to my flow; why are FEL's on these CUT's ~all wired as they are, and is there a way to change this (aftermarket spool replacement, etc)?