Joined

Sep 15, 2013
Messages

4,481
Location
Tractor

John Deere 4310 CUT, Ford New Holland 575E Industrial Backhoe, John Deere F725 Front Mount Mower
Ordered a 26x42 building to park my tractors in. Will be the raised center with lean to sides design. Center is going to have 14' legs and be 18' wide while the sides are going to have 9' legs and be 12' wide. Going with 3 sides enclosed and open front. May build some hinged barn doors for the openings later on if I want to finish enclosing it. The regular size roll up doors offered are not tall enough for my backhoe to go through.
I have worked towards leveling the ground some but it has a way to go and I don't want to dig the high side any lower. I have a load of fill sand ordered so I will see how close I get with that. May end up having to get two or three loads. Supplier says "General purpose sand that has been screened to remove large rocks. This sand is very hard when compacted and will easily pass a builders compaction test." I bought a 29'x49' 9 mil tarp to cover the sand with after I get it level and packed. Not sure if I'm going to put gravel over that or just have them erect the building on it.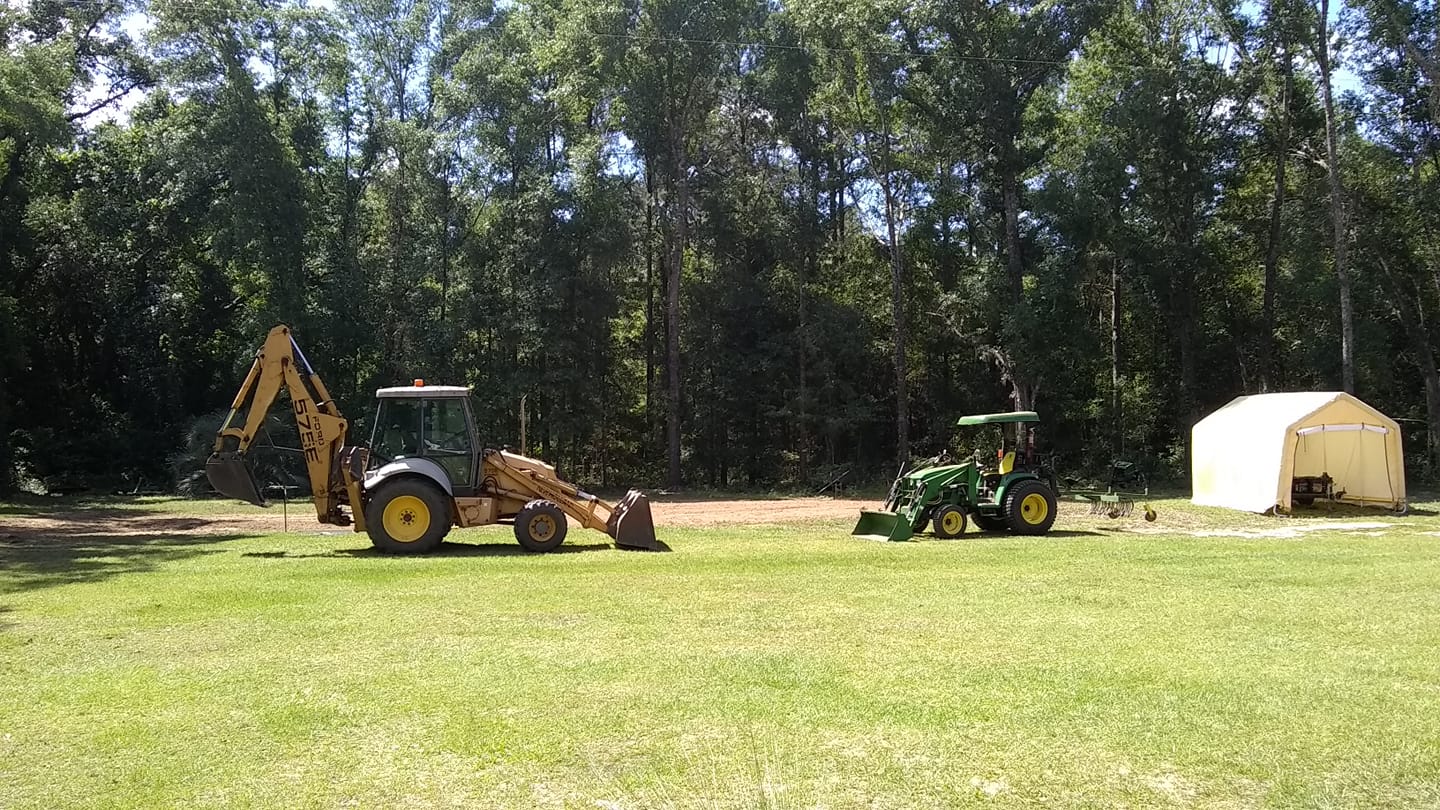 Should look something like this less the doors and windows.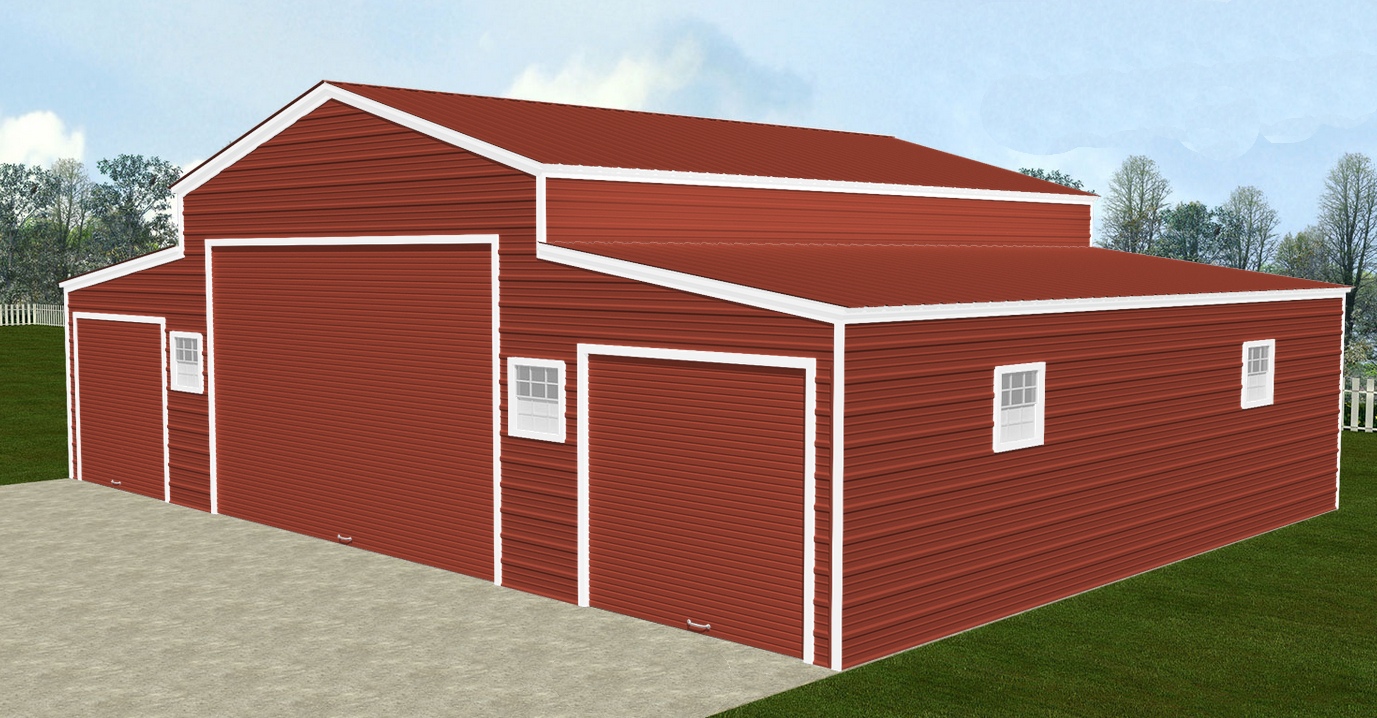 Last edited: