One thing that has made tractors as popular as they are is that they seem to be unstoppable, operating in all situations. When other vehicles can't get started, or get stuck, tractors seem to be able to slog through and soldier on. This makes them the perfect tool for rescuing other vehicles from rough spots, pulling them out of mud and other bad spots.
Updated February, 2023 with even more tractors in even deeper trouble!
"Second time I've done this"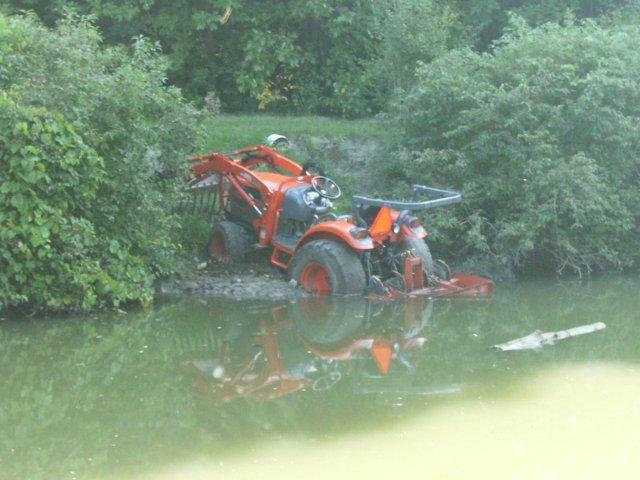 Can't say he didn't warn himself! Jimmyj from Ontario shared these photos of the second time he did this with his Kioti.