At first I was against a backup camera in a tractor but after seeing how nice they are in vehicles I thought it would be nice to have in the tractor. There is not a good place to put a rear view mirror in the tractor. I keep my mirrors adjusted down low so I can watch my tires for maneuvering close to stuff.
Here is what I used:
monitor
Amazon.com : 7" TFT LCD Color 2 Video Input Car RearView Headrest Monitor DVD VCR Monitor With Remote and Stand & Support Rotating The Screen : Vehicle Overhead Video : Car Electronics
camera
Amazon.com : Car Rear Vehicle Backup View Camera (Waterproof) : Electronics
I think this is the mount I used
Amazon.com: Fotodiox Windshield Suction Cup Mount with Ballhead - Mount for Smart Phone Clip, Cameras, DVs, GPS, Webcams: GPS & Navigation
To keep from having to drill holes in the tractor I mounted the camera on the inside. I made the mount out of a couple pieces of aluminum. To hold the mount on I used a bolt that holds the top on the tractor. With the camera mounted inside I don't have to worry about it getting wet and freezing up.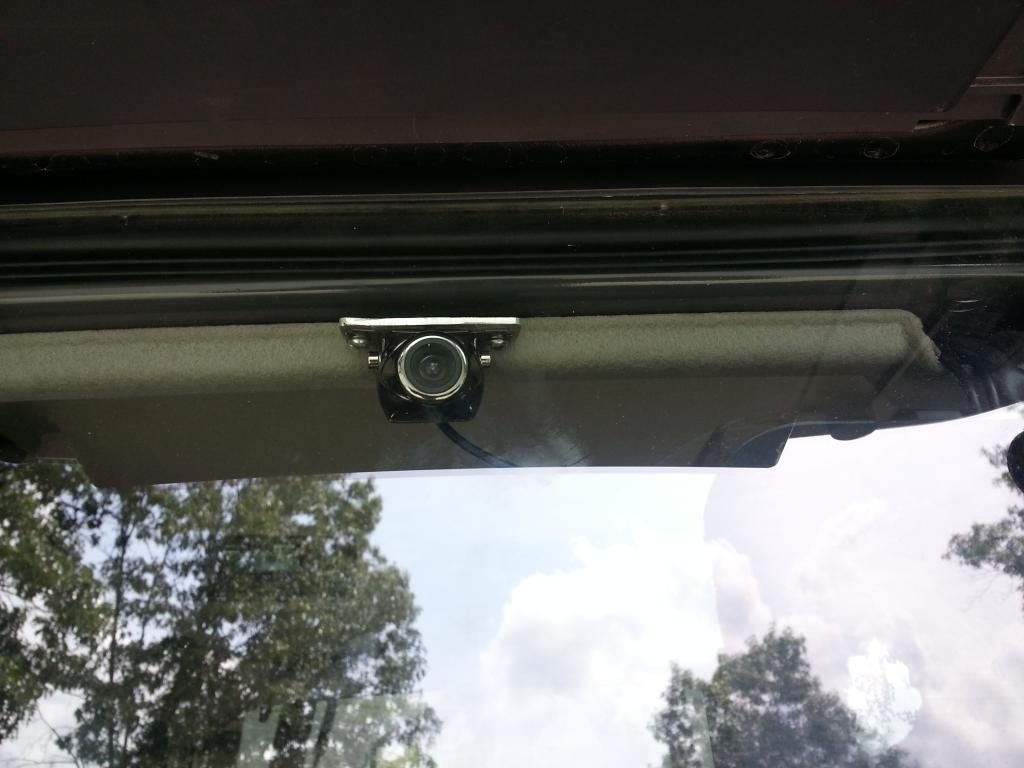 Here is the monitor mounted to the windshield.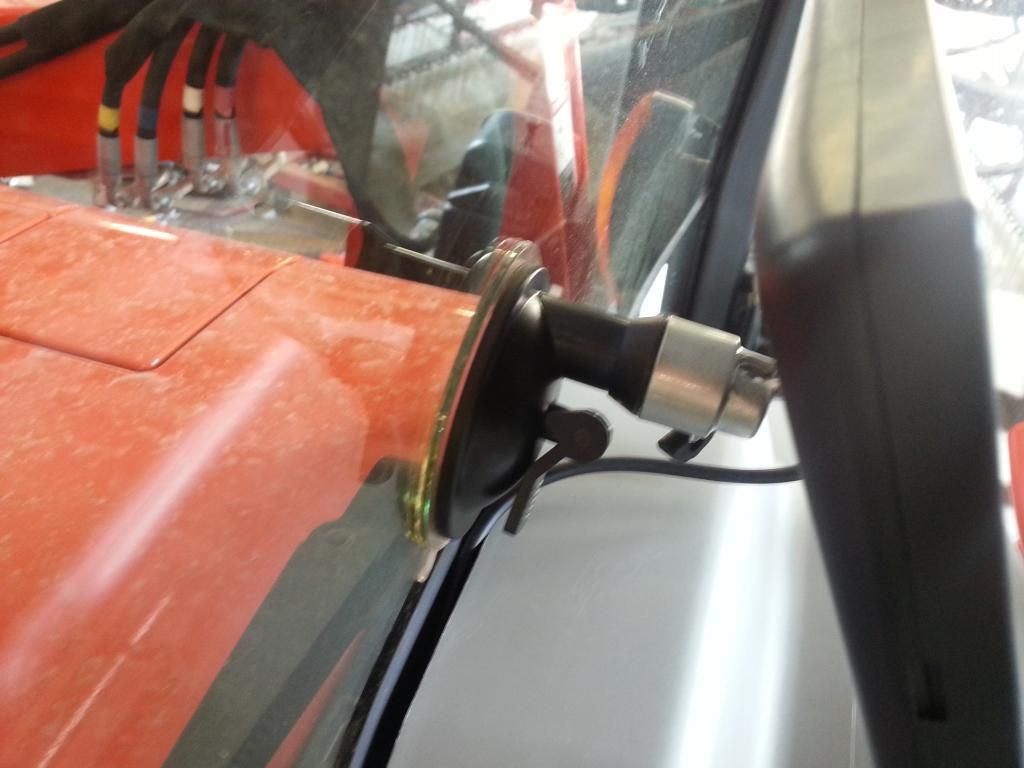 Some pics of the monitor on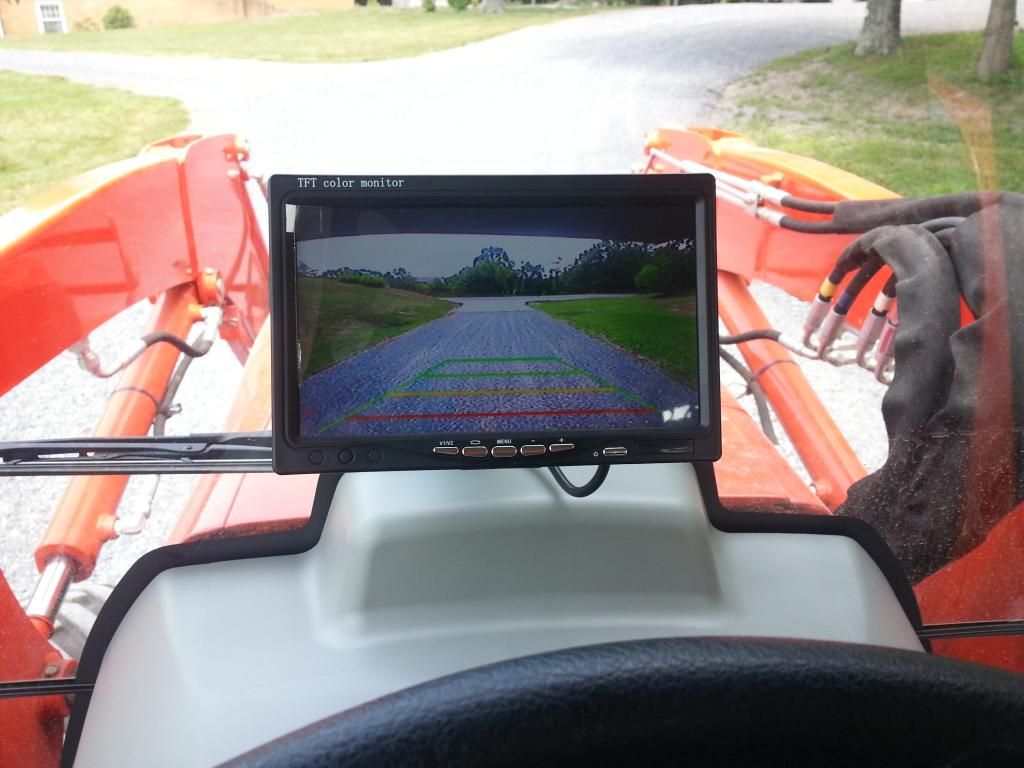 Here I am backing up close to a 4 wheeler.
Monitor view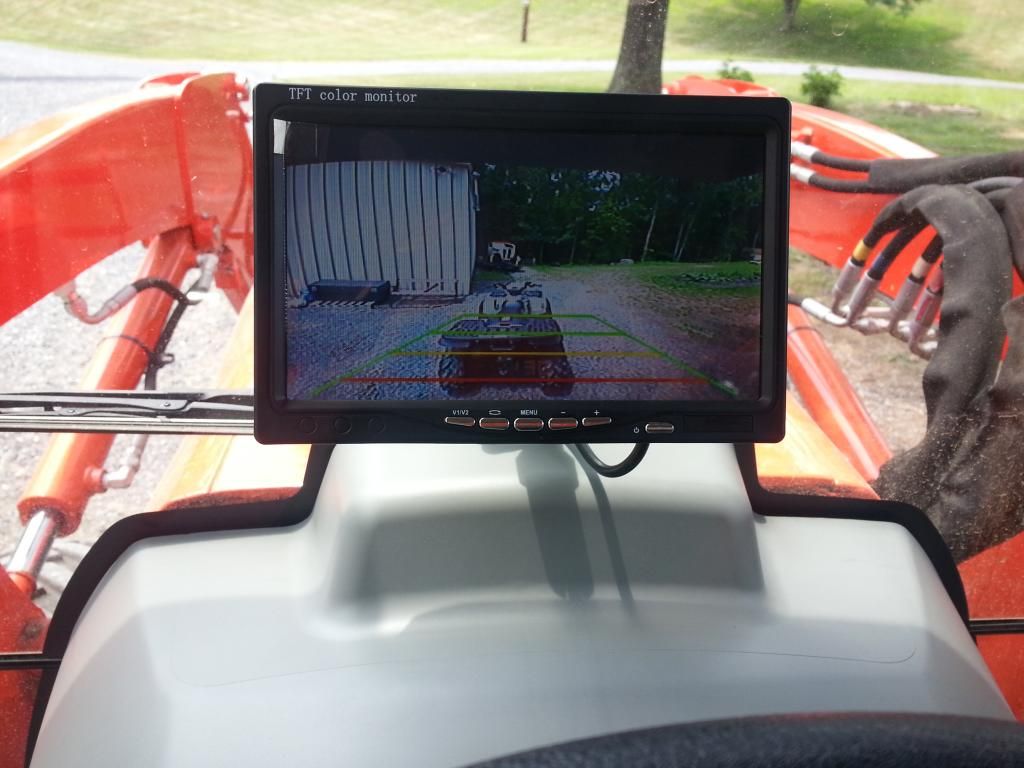 Turned around
I can also do a mirror image on a monitor. The monitor has 2 channels. I'm not sure what to do with the second channel:scratchchin: