/ Horror of horrors! My 2310 is hurt!
#41
Mike-- before putting the whole thing back together, I got back into the HST driveshaft area. Discovered that there's one bolt to remove, then, with a bit of persuasion, the splined shaft on the fan/HST end will pull off. (Guess that's part of the procedure for replacing a broken fan, too.)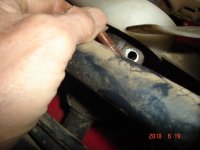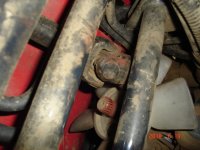 I wasn't able to pull the whole driveshaft out of the engine connection, but two good things:
1) There's enough of the male splined shaft in the engine coupling that it can be pulled back 2"+ without coming out completely.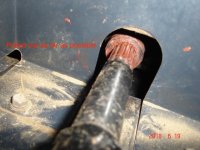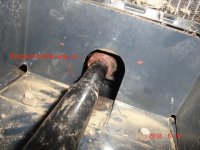 2) (and I should have realized this) there's a u-joint on both ends of that shaft, so I was able to jack up the engine without hurting anything.
At any rate, I blew the rusty dust off the splines, put some white (lithium) spray grease in there, then smeared my chassis lube grease onto the splines. After, I wiped off excess grease. Did this to both ends.
So it's now all back together. :cool2: Now to re-mount the MMM....