/ QA Loader Frame Latch Pin Safey Modification
#1
A while back an operator started a thread about his LA1153 Loader on an M6040 coming loose from the tractor during use. He was pushing snow with the FEL and thinks the chatter of running the bucket on frozen ground caused the latch pin to jump out of it's holder, which allowed the large pin to slide out and release one side of the loader frame from the tractor. Did major damage to the loader frame. A discussion started in regards to latching the pin. Here's the link to that thread if interested.
http://www.tractorbynet.com/forums/owning-operating/300056-la1153-loader-kubota-m6040.html
Here's my solution along with pics.
I went to the local Tractor Supply store yesterday and bought a couple push springs, $1.23. I had washers and cotter pins already. Doesn't take a strong spring since all it's gotta overcome is brief vibration. Here's a pic of my parts list.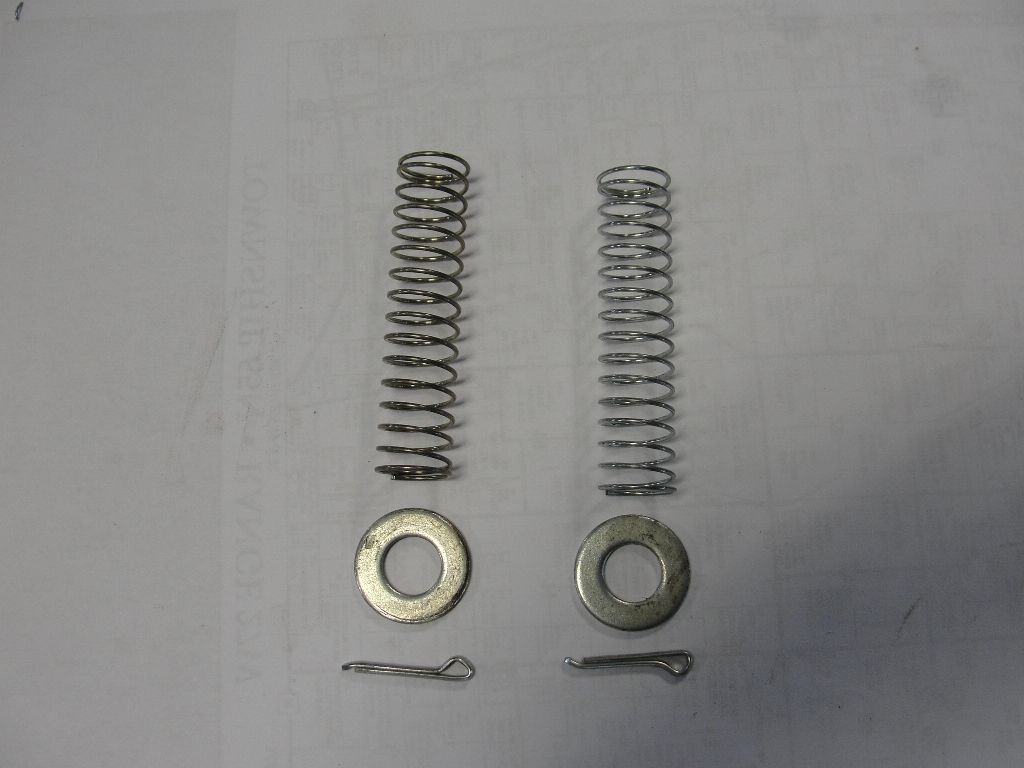 Here's a pic of the factory setup before modifying. Only thing holding the small pin in the latch hole is gravity. To remove the loader you lift the small pin which allows the large pin to slide out toward you.
First I drilled a hole in the small pin that the cotter pin would go thru. Then I installed the spring, washer and cotter pin so the spring is compressed and holding the small pin down in the safety latch hole. Large pin can't come out.
To remove the loader, lift the small pin, holding it up while you slide out the large pin.
Here's a distance shot so you can see how the loader frame attaches. I believe NH uses this method as well,, maybe others.