/ Recent projects with new trailer
#1

Joined

Nov 12, 2020
Messages

591
Location
Tractor

BX 1880 with FEL and canopy
So, funny story about how I came to own my tractor, I was actually just shopping for trailers. I'd watched used trailers for a while, and I was going to have to spend $3k or more for something in good shape like I want.
Well the local Kubota dealership is also a Hudson Brother's trailer dealer. HB is a locally built trailer with a great reputation, and there have been a few Hudson trailers in my family longer than I've been alive.
I decided to browse their website for trailers, and while I was on there, they had "ZERO PERCENT FOR 84 MONTHS ON SELECT KUBOTA TRACTORS" all over the website. Well turns out a brand new trailer like I wanted was $3900, which to me is a no brainer on comparison to the current used prices. But, I wound up buying a tractor/trailer package.
A little while back, on one of my BX Owners Facebook pages, someone posted that someone gave them a load of gravel they could have for free if they hauled it off. He got creative and this is what he came up with.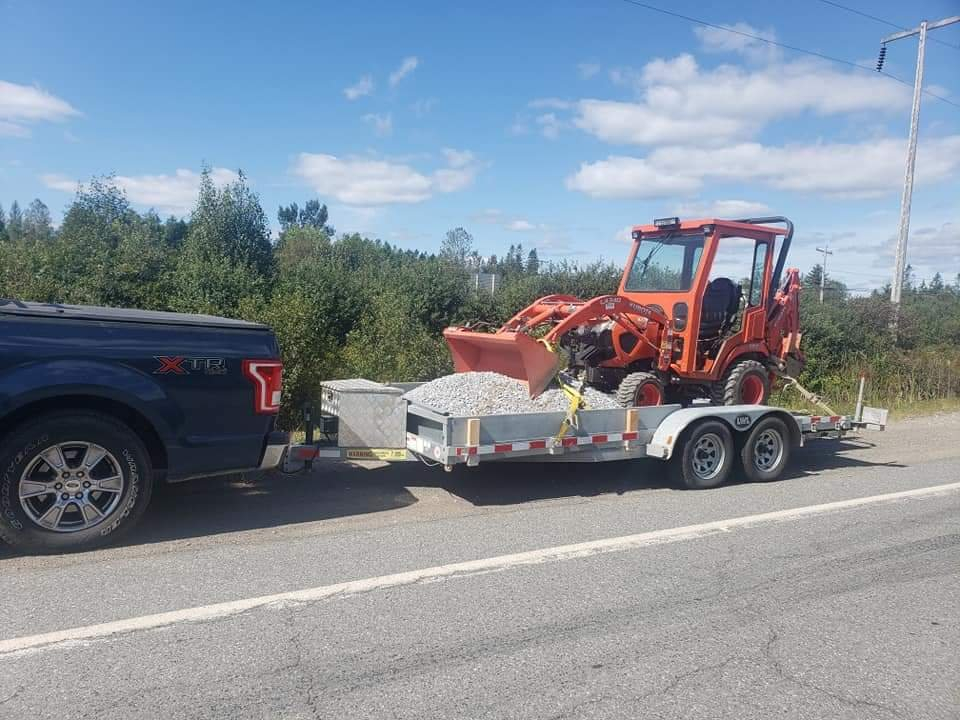 Then someone else commented below with this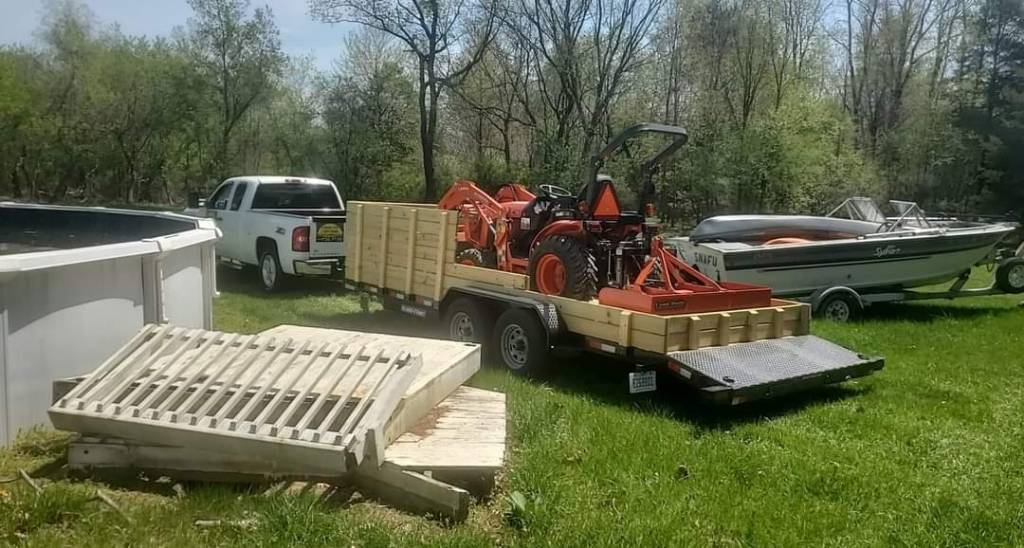 That got my wheels turning. "I can do this". I thought it looked functional, and also looked presentable enough. I would love a dump trailer, but the MRS has already said "NO MORE TRAILERS". I haul my own mulch, compost, top soil, gravel, etc from local places just a few miles from home. Until now in the bed of my truck.
I have a bundle of 16' decking boards I bought at a cull price from work because the bundle sat in a corner too long and became old and weathered. I got way more than I needed, and have been trying to find ways to use them all up while they're still in good shape. I treated them myself, so they are actually treated ground contact, and were with a load of 6x6's, which we treat the strongest of all our charges. (got permission to do that) I may have also spiked the strength of the work tank a smidge
.
This is what I came up with: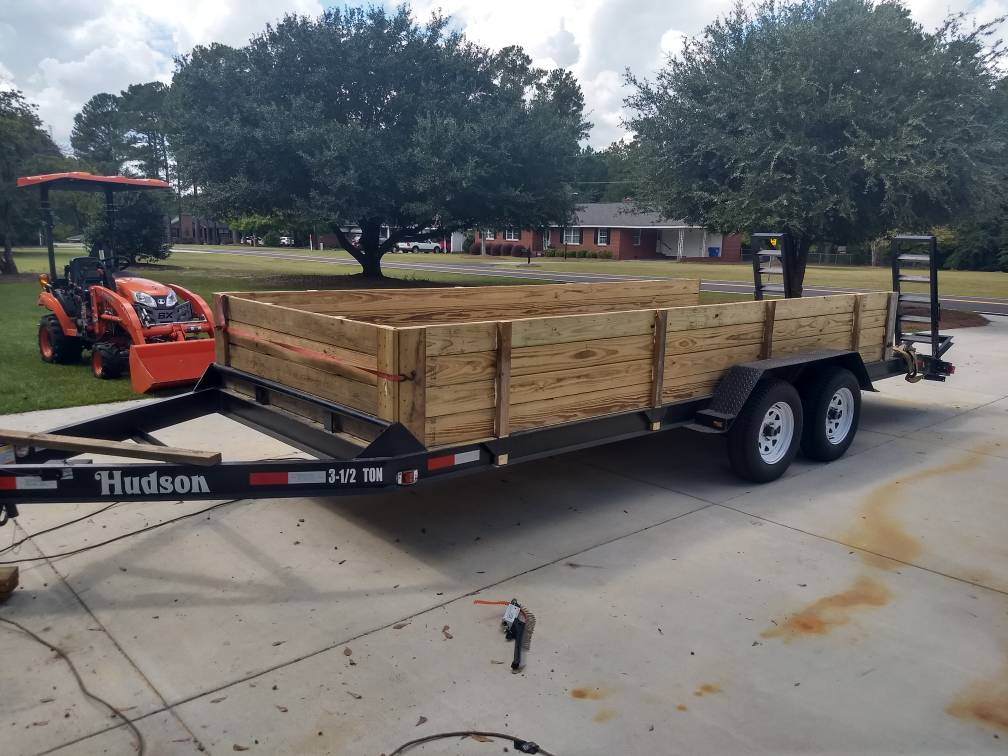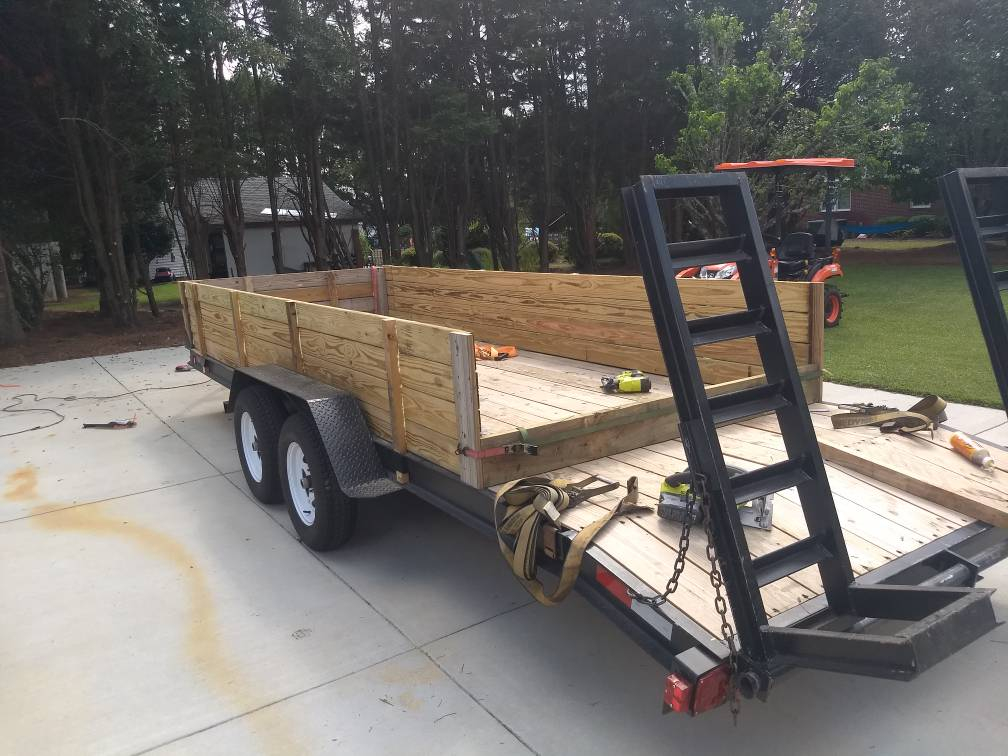 The initial plan was just to put these on when I need to haul something. For instance, I recently got a friend with a landscaping business and a dump trailer to haul me 4 tons of sand and he charged $160. I didn't realize how little 4 tons would be. Turns out the sand is only about $13/ton if I go get it. I'll deal with unloading the hard way to save $100/load. I believe I can unload mulch or dirt with the tractor and bucket.
I built these planks to be easy to put on and take off, either with or without the tractor. I can do it either way just fine and I can carry them by hand to their resting place if need be. But, at my ripe old age of 33, I'm getting lazy. Hence the purchase of this trailer and a $15k wheelbarrow.
I would really like to leave the planks on, except they go into the same stake pockets that I need to tie down my tractor. Today, I cooked this up. They are 3666# WLL HD D rings from Lowe's, and are through bolted through the cross members under my trailer. I currently have 4 placed convenient to the ideal location to haul my tractor when the trailer is empty. Tomorrow I want to place two further back on the trailer that will be front tie downs if I ever need to tie the tractor down with a ton or so of loose material in the way at the front. If I had the tractor parked behind a pile of material, I'd use the second set of recessed D rings, and the rearmost stake pockets on the trailer, which are still available with the planks on. Now I can leave the side planks on and still haul my BX.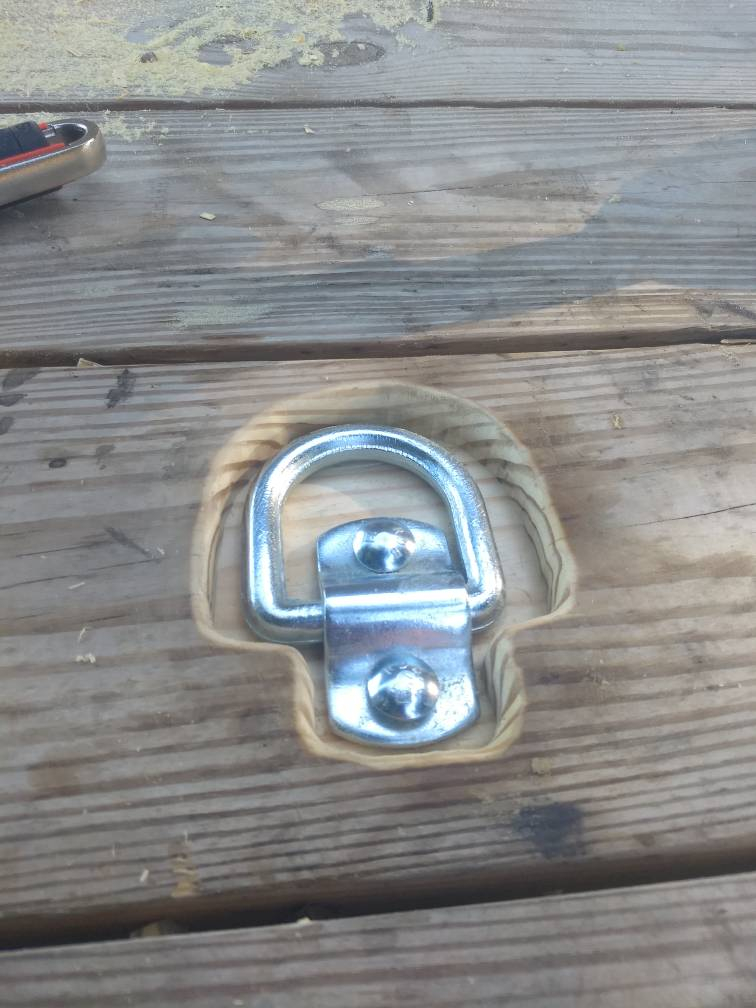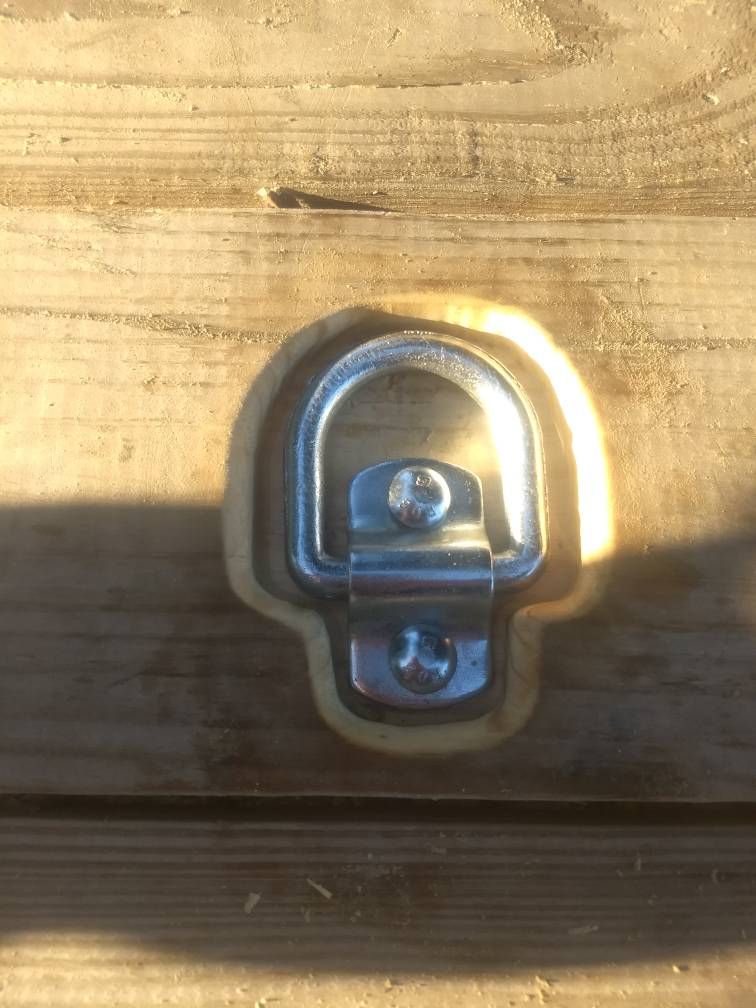 Anywho, two fun little projects recently that turned out really well (in my opinion anyway) and enhanced the abilities of my trailer a smidge.
If ever I haul a heavier tractor, car, truck, etc I can still pull the planks off and use the stake pockets.