/ Small Post-Framed Barn Construction: Opinions Welcome!
#1
Good morning everyone. I am currently in the process of putting up a 15'x24' barn. The picture below is about where it stands today: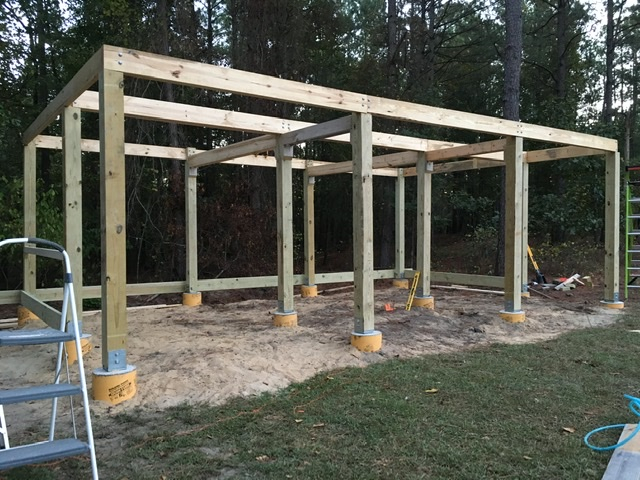 Now as I finish the odds and ends with the headers (knee brace, nailed and finish my carriage bolts), I need to finish my roof plans.
To be honest, I'm kinda building as I go here...:! I've changed my parts of the project every day. It's just my wife and I putting this up, so we're not bound to any specific plans.
Here are my current plans for the roof layout: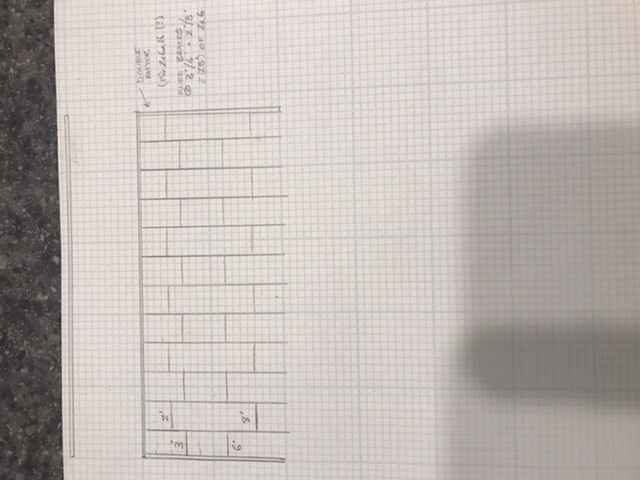 my plan is to run a 2x8 ridge board across the 4 Center posts, And put up 2x6 rafters 24" OC. I figured 2x knee braces between each would help as well, and I have the extra wood.
We are planning to use galvalume for our roof, and I've read so many conflicting opinions regarding purlins vs. Plywood sheathing between the rafters and purlins.
Id appreciate any input about anything regarding this barn building process.
-Located eastern NC, no snow loads
I'll post plenty more pictures detailing our progress and do a mini write up of our process just for reference, sometime in the near future.
thanks for viewing!