/ Sweepster Rotary Broom - rebuild and modification
#41
Thanks guys. I'm glad some people are finding some value/entertainment in this thread...
Got the tank parts Fri and started using that to sort out how this all goes together.
An overview of getting started: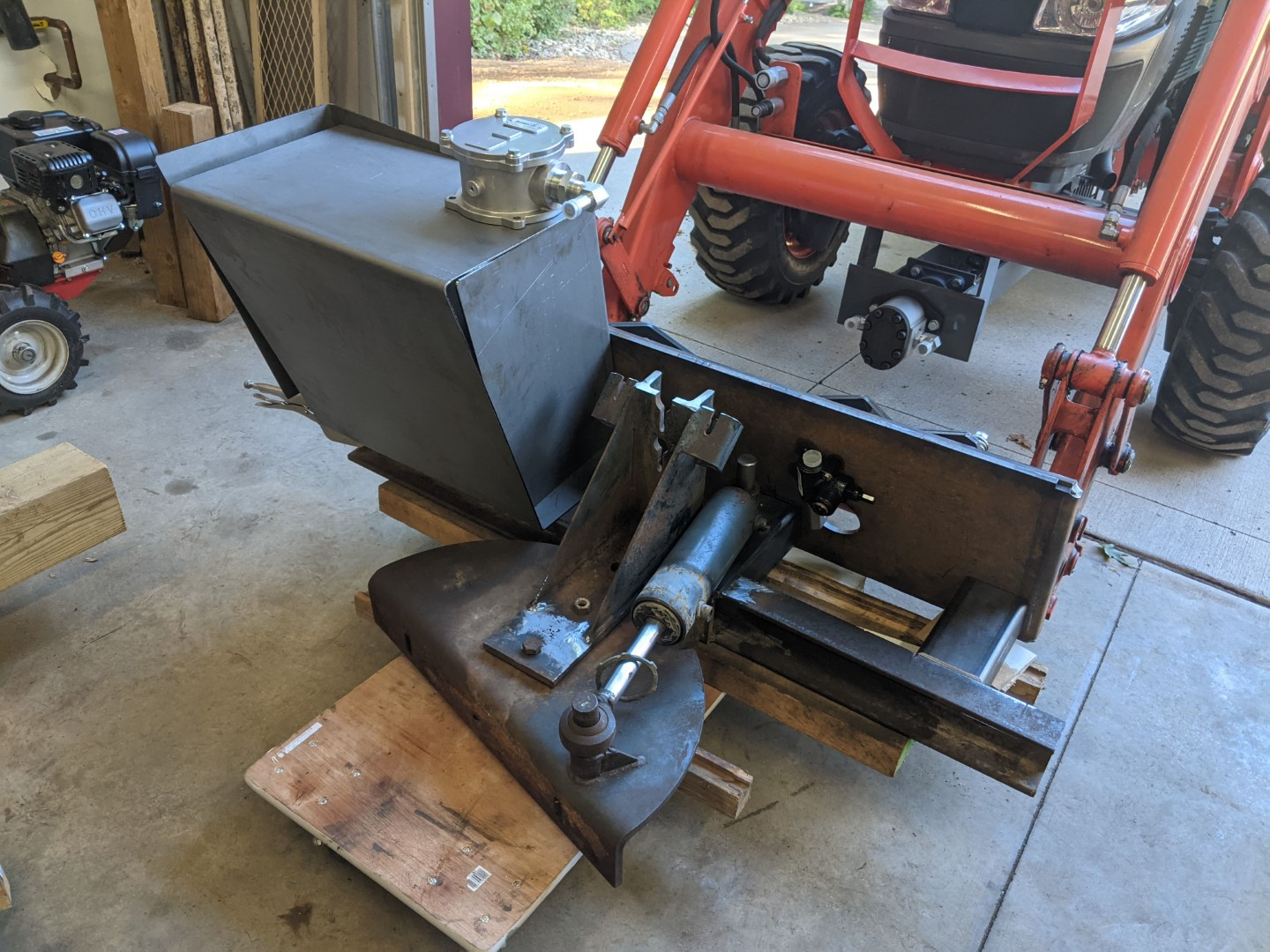 Looking at the back side of the tank. I had the shop laser cut and bend 2 "U" shaped pieces into this parallelogram so it would match the angle of the SSQA plate and fit the space/volume in much better. This shape also helps minimize interfering with the broom as it is angled. I had them cut the hole for the in-tank filter you see here and above as it was large and needed to be fairly precise. So I still need to bore holes for ports for a drain, pump supply and relief return and add a baffle inside and then I can TIG weld up the tank and see if I can pass a leak test!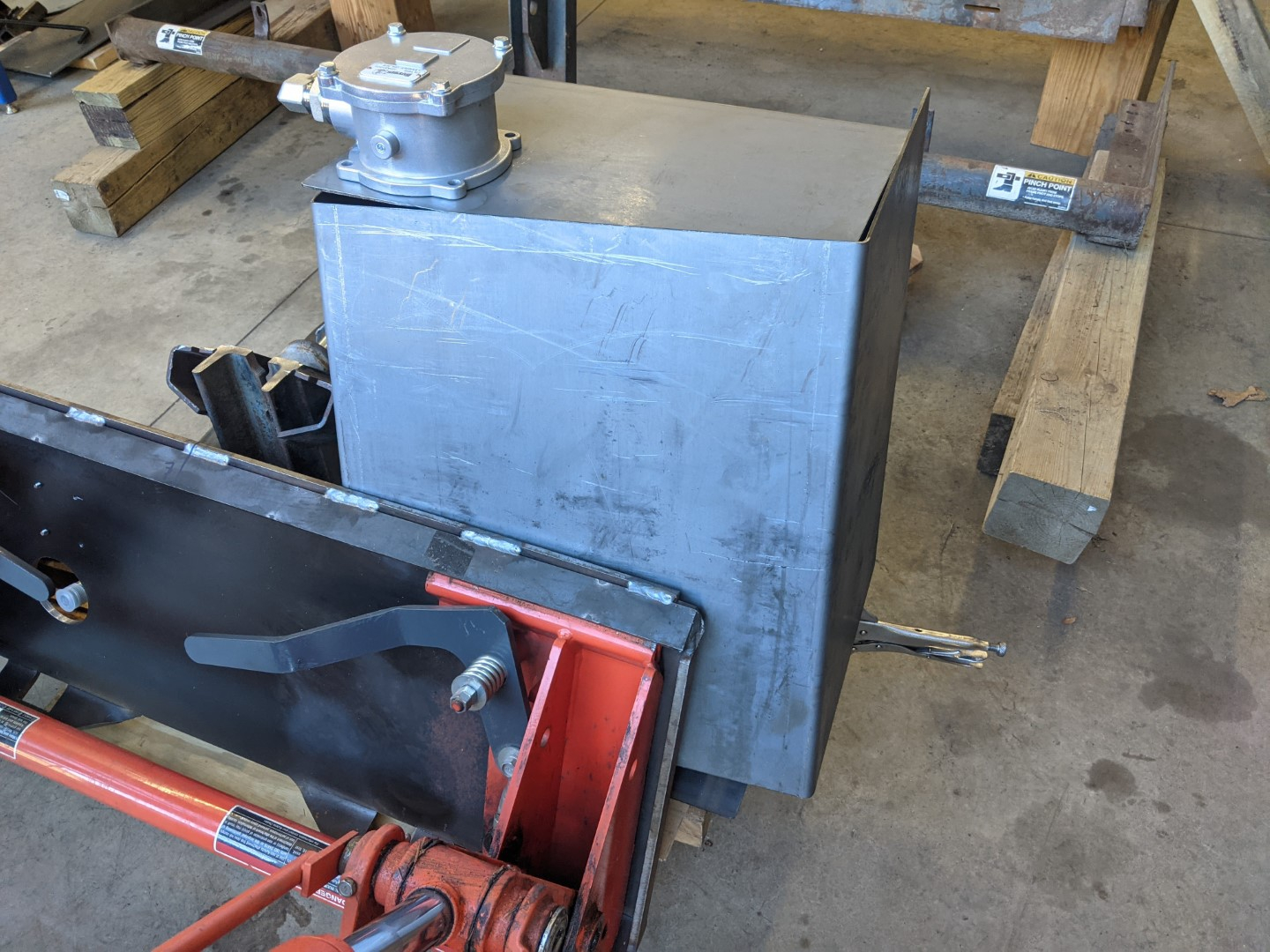 I already moved the pressure relief valves mounting holes as i drilled them wrong (had it flipped over) and then in looking at the front view, the fitting on the angle cylinder looked like it was going to be way too close or crash into the relief valve fittings, so I moved it again. Or you might say I now have 3 options to mount it! Yeah, that's the ticket!
And you can see I was starting to sort out the upper central brace and where to mount the diverter.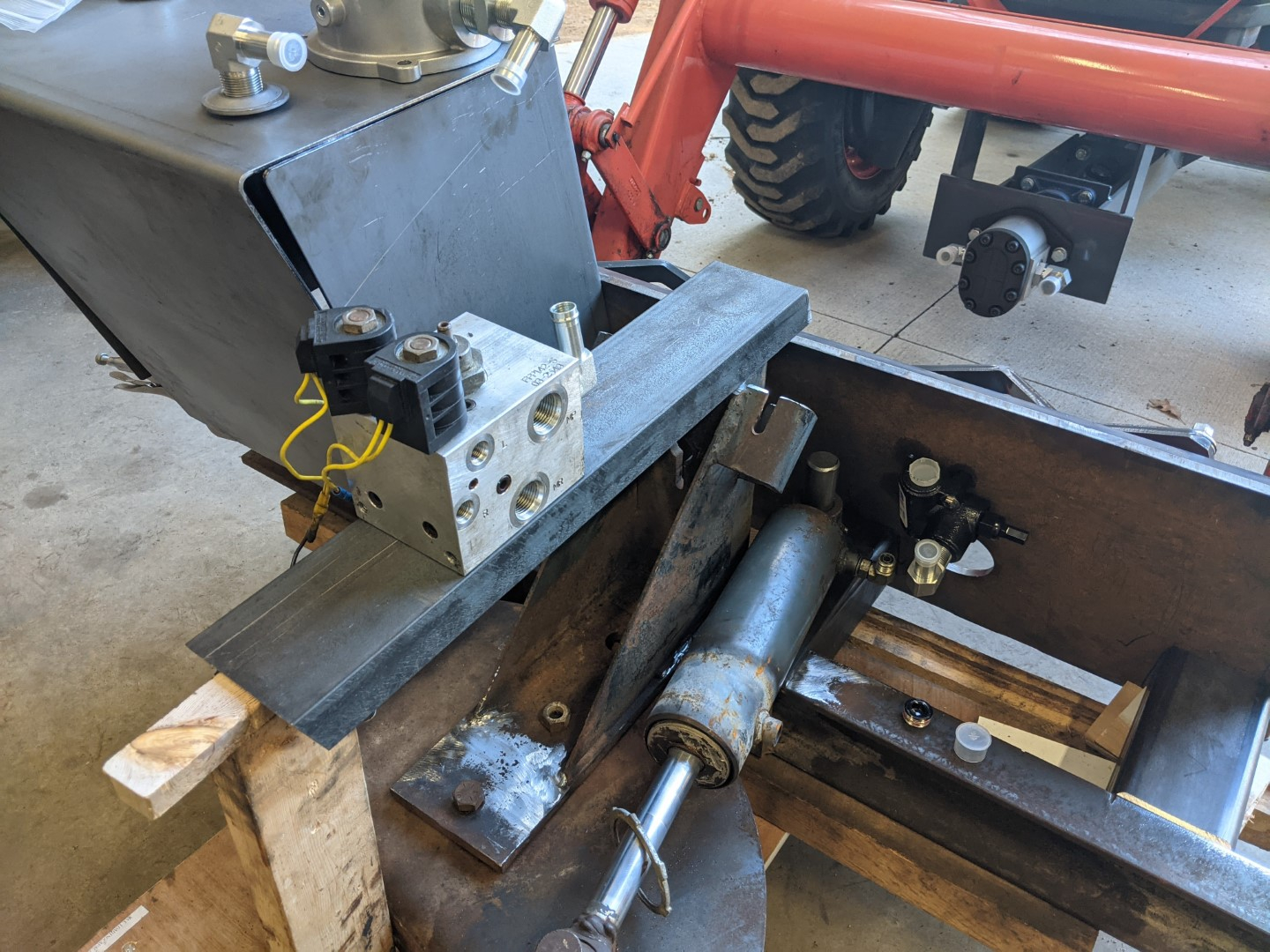 After trying a few things I think I settled on this with a bit of heavy angle iron to back up the C-channel. The channel will get cut shorter so it doesn't stick out much past the diverter once I am ready: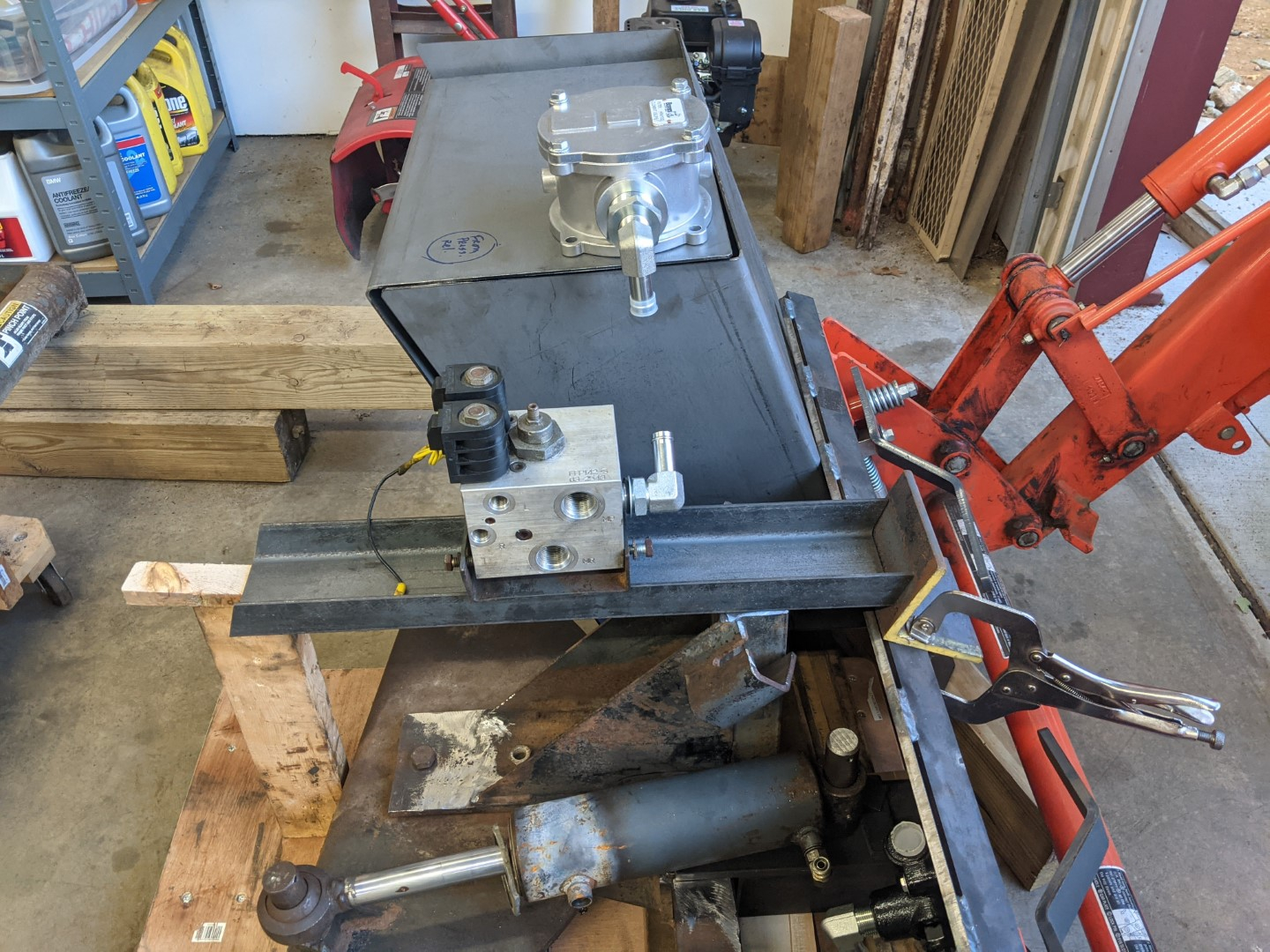 Now I need the new angle cylinder to show up before I am going to weld anything as it will be far easier to make changes before that happens. Hopefully that shows up this week. I will get most things ground out and ready to weld, but that is about all I can do until that cylinder shows up.